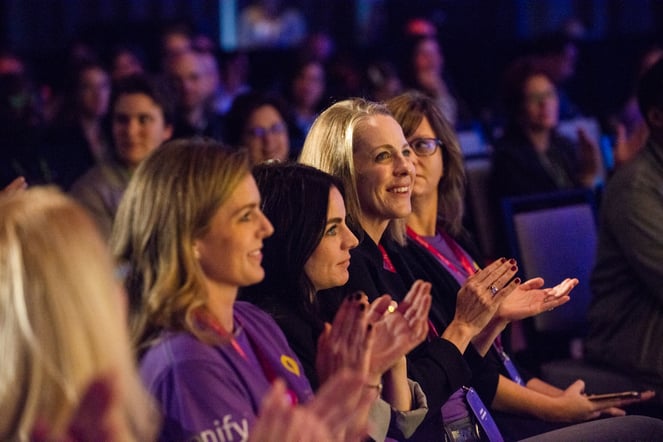 Most business events include presentations. Ensuring your presentation is well received takes both planning and preparation.
We've pulled together some of the top tips and tricks to help you succeed.
Whether you are presenting in front of hundreds of people, a few colleagues, in person or online, it's best to take the time in advance to prepare, even if it something you do every day.
Preparation is key
It helps to know your audience.
How many attendees will be there? What do they know about the subject? Is attendance at the presentation voluntary or mandatory? Is it a casual or a more formal environment?
Consider too, what questions the audience may ask so you can incorporate that information into your presentation.
Time
Do you have five minutes or five hours? The difference can be enormous and therefore you must plan your entire presentation in line with that.
What do you want to convey during your time "on stage"? Short and concise is better than too long.
Take breaks – both for your own sake and for those who are listening. A good guide is never to speak more than 45 minutes, then take a break if you need to speak any longer.
If the organizers can, include a speaker timer with your audio-visual support. This will help keep you on time and on track.
Be interesting and relevant
Does anything seem unnecessary? When in doubt, leave it out!
Unnecessary information often takes away the focus from what is important, and the audience can miss what you really want to convey.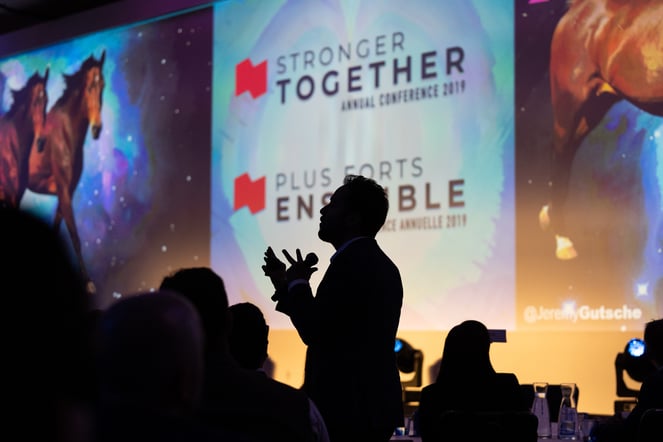 Be clear & engaging
The purpose of your presentation must be clear.
Speak slowly and clearly. Make sure that the audience is alert so they can take in what you have to say.
If you show commitment and enthusiasm, this will typically spread to the audience.
Smile and be happy when you present your material and don't take yourself too seriously.
Check out our blog here on how to be comfortable on camera.
Practice, practice, practice
Practice as much as possible so you do not have to rely on your notes. The presentation will be better if you can speak more freely, more like a conversation.
Run through your presentation several times to see that everything works. Both your material and the technology.
Rehearsals are golden. Factor time in for them.
Feedback
Remember the end of your presentation is a great time to get feedback.
Ask a colleague who is attending the presentation or the organizer for input – was everything good or is there anything you can do differently the next time?
Another great way to review your presentation is to ask for a copy of the recording. If your audio-visual support included microphones, perhaps you can get a copy of the audio? or if a camera was used to capture visuals, ask for both the audio and video recording. This is a great way to review your presentation as well for marketing purposes.
PowerPoint as an aid
PowerPoint can be a good aid to emphasize parts of your presentation. However, don't get caught up in detailed flow charts or 50 points on a page.
Keep slides simple and focused.
Here are some handy PowerPoint Rules of Thumb to keep in mind:
🔹 Each slide should have a unique title.
🔹 All slides should use a minimum font size of 24 points.
🔹 The document should utilize recommended fonts, e.g., Palatino, Georgia, Verdana, Tahoma, Arial, and Helvetica.
🔹 Stay away from custom fonts if you can.
🔹 If colour is used to emphasize the importance of selected text or convey other meaning, an alternate method (such as bold text) should also be used.
🔹 Avoid flickering, flashing, and animated text.
🔹 All URLs should contain the correct hyperlinks and display the fully qualified URLs e.g., http://www.bbblanc.com/ not www.bbblanc.com
🔹 All active links should direct to the correct destinations.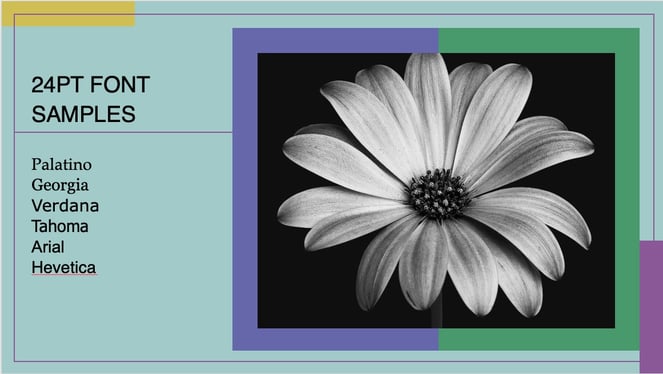 Balance Text with images
To activate both sides of the brain, it is important to have a good balance between the flow of text and images in the presentation.
This helps your audience understand. Try mixing images and text on the same slides.
Presentation Templates
Many companies/events create their own templates for PowerPoint. If these exist – use them. Branding and consistency lead to clarity. Otherwise select as simple a template as possible.
Remember, your ultimate goal is to convey your message is clearly and concisely as possible.
Good luck.
Whether it is virtual, in-person, or hybrid, our bb Blanc team is here to support your unique event needs with a personal touch.
Canadian-owned and operated, our audiovisual, staging, production and entertainment solutions are award-winning.

We look forward to #CreatingEventMagic with you.