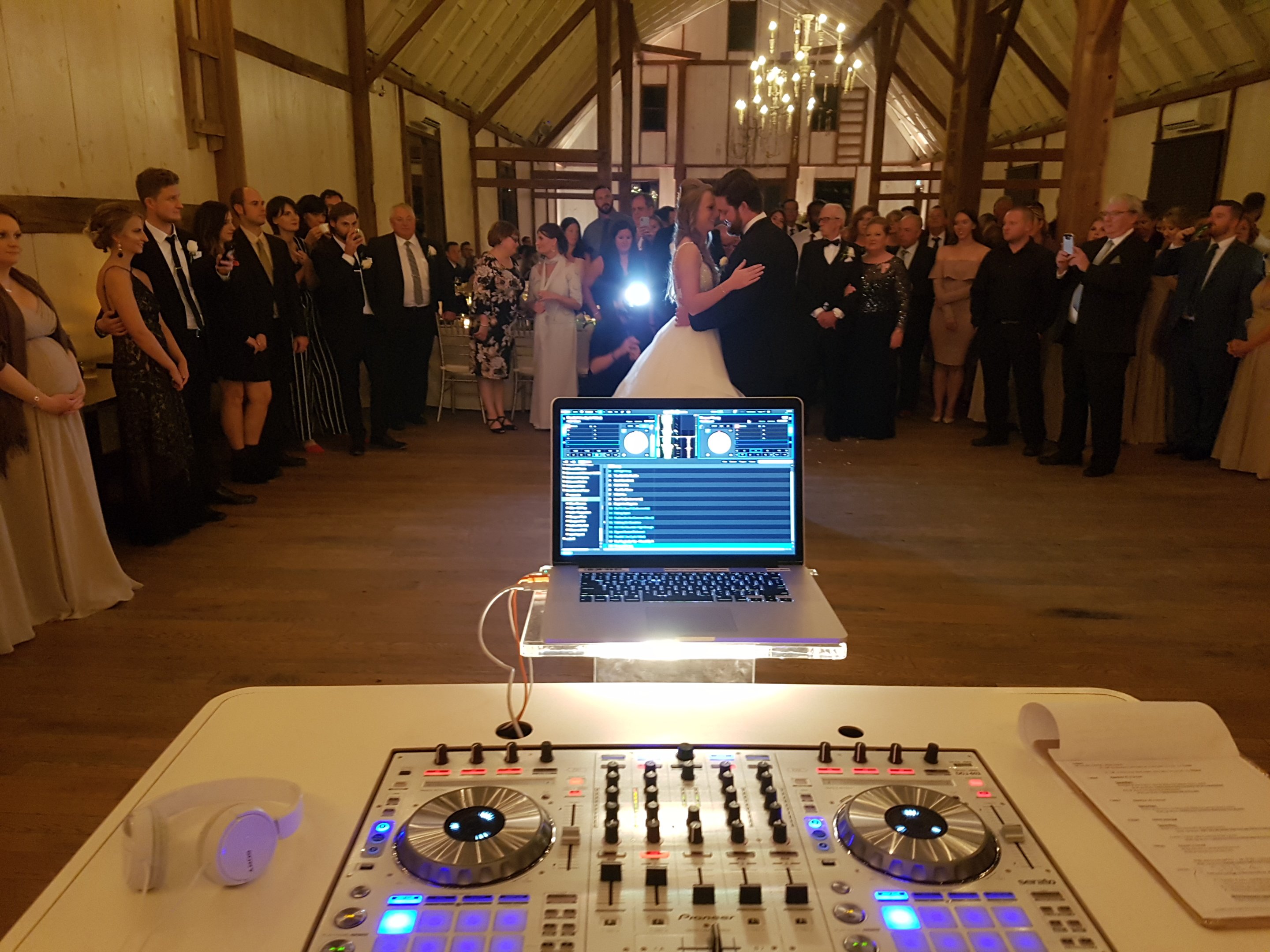 For many couples, hiring a DJ for their wedding can be uncharted territory and like your catering or decor, shouldn't be a decision taken lightly. It's best to be as informed as possible so we gathered your most frequently asked questions and had our expert DJs answer them.
"Do I need to have a budget?"
Yes, this would be very helpful for you DJ or DJ company to be able to present ideas within a range that you are most comfortable. We understand you may not have done this before and budgets can change during the planning process, however it's important to know a general comfort level to guide you best. Typically, a brief call can help you determine whether or not it's the right fit.
"Why should we hire a DJ instead of using an iPod?"
A DJ can create an experience for your guests at your event. The cost on a reputable DJ is a small price to pay for a long-lasting memory of an incredible evening. For starters, a DJ provides peace of mind that there will not be moments of dead air throughout your event or selected playlist that need to be 'paused' or 'played'. You won't have to worry if your entrance or first dance is running a few minutes behind schedule because your DJ will have an agenda to guide them through the night to ensure the plan goes as follows and they can improvise if timing is a few minutes behind. A great DJ is versatile to meet all your guests' musical desires and ensure the dance floor is packed all night. Entertainment is something guests remember most from an event and is one area we recommend allocating budget too.
"Can DJ's also MC?"
Yes, DJ's can act as your MC. However, be mindful that a DJ's purpose is to create a musical journey for you and your guests. If you are looking for an Entertaining Master of Ceremonies it is a small investment to have someone dedicated to hosting your evening, liaise with all your vendors throughout the night, entertaining your guests, and creating an amazing guest experience. This will give you peace of mind.
"How Do You Develop a Song List?"
"One size fits all" is as alien a concept to wedding music as it is to wedding dresses. Every couple has its own style, taste, vision, and theme that will need to be incorporated into the evening. Ideally, your entertainment team will work with you to devise a playlist and honour the "must play" or "do not play" list you give. Flexibility is the name of the game here, and the best DJs are willing to listen and put their knowledge at your disposal.
"How Do You Get People Excited?"
Every wedding DJ has their own preferred method for pumping up a crowd and getting bodies moving. They might use verbal encouragement, throwback songs, let the beats take care of things, or employ other strategies. In addition to asking the DJ themselves, you can also look at music demos to see examples of how the DJ interacts with guests and whether they can read a crowd's energy, build momentum, and keep people dancing.
Have Questions to Ask a Potential Wedding DJ? Let bb Blanc Answer Them for You
When looking for wedding entertainment, choosing the right DJ can make your event a magical experience for you, the love of your life, and your family and friends. There are many important questions to ask before choosing the right DJ, and due to the many options out there, it can be challenging to find the right company.
At bb Blanc, this is our mission. We strive to "Create Event Magic" through the use of our services, which include talented and experienced DJs. Our technicians and DJs can work with you to craft the perfect playlist for the best day of your life. To learn more about our team and the unique additions we can bring to your wedding or special event: