Each element of a wedding contributes to making the entire theme come together. Wedding backdrop rentals are a great way to complement your classic and traditional or sleek and contemporary wedding theme. They are very important for the overall look and feel of a wedding ceremony or reception, but also for your photos. When the scenery captures the light and theme of your wedding just right, every photograph will take your breath away and leave you with happy memories of your special day. Available in different heights, backdrop rentals are easily transported and look beautiful at weddings of any size. They can be designed to suit your wedding's scene and design, and since they are available for a one-time use, you won't be busting your budget or having unnecessary decorations taking up storage space in your home.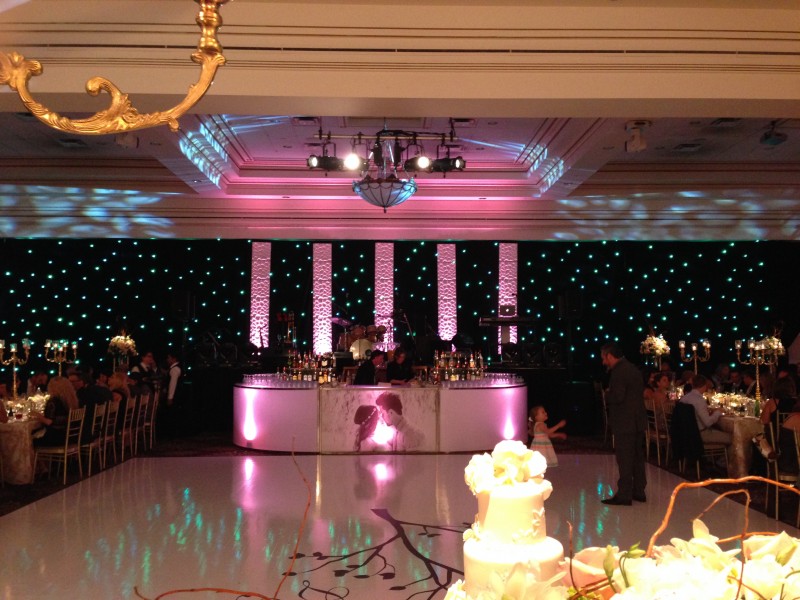 How Wedding Backdrops Make Events Memorable
When choosing the right wedding backdrop, it is important to be sure it suits the other arrangements like special chairs and decorative screens. A good backdrop should set the perfect tone and mood for your reception. This doesn't mean you have to go overboard with diamond-studded drapery, but the backdrop should disguise any interiors that do not suit the theme of your wedding as well as create a nice ambiance for the events that continue through the night.
It is also important to consider lighting and the nature of the stage prepared for the special day. Specialists can provide wedding backdrop rentals for your event that will complement your theme, colours, lighting requirements, and they can make the event look as magical as you dreamed it would. Backdrops for the wedding stage, as well as the wedding party, can provide a stunning set-up for incredible photographs that you will remember for a lifetime.



Why Choose bb Blanc for Wedding Backdrop Rentals in Toronto?
If you're looking for beautiful wedding backdrop rentals in Toronto, bb Blanc has solutions for you. We can add special value to your wedding events by offering a variety of options to suit your objective. Our unique services include live event production, audiovisual display and support, lighting, custom staging and room draping, set up for corporate events and meetings, and production for weddings and social events. We can transform any venue into a breathtaking scene that you and your loved ones will never forget. Are you unsure of where to begin? Contact us for advice, and speak to our project planners to get things rolling. For more information on our special services and how we can "Create Event Magic" on your big day, call us at (416) 360-0440 or e-mail us at info@bbblanc.com.