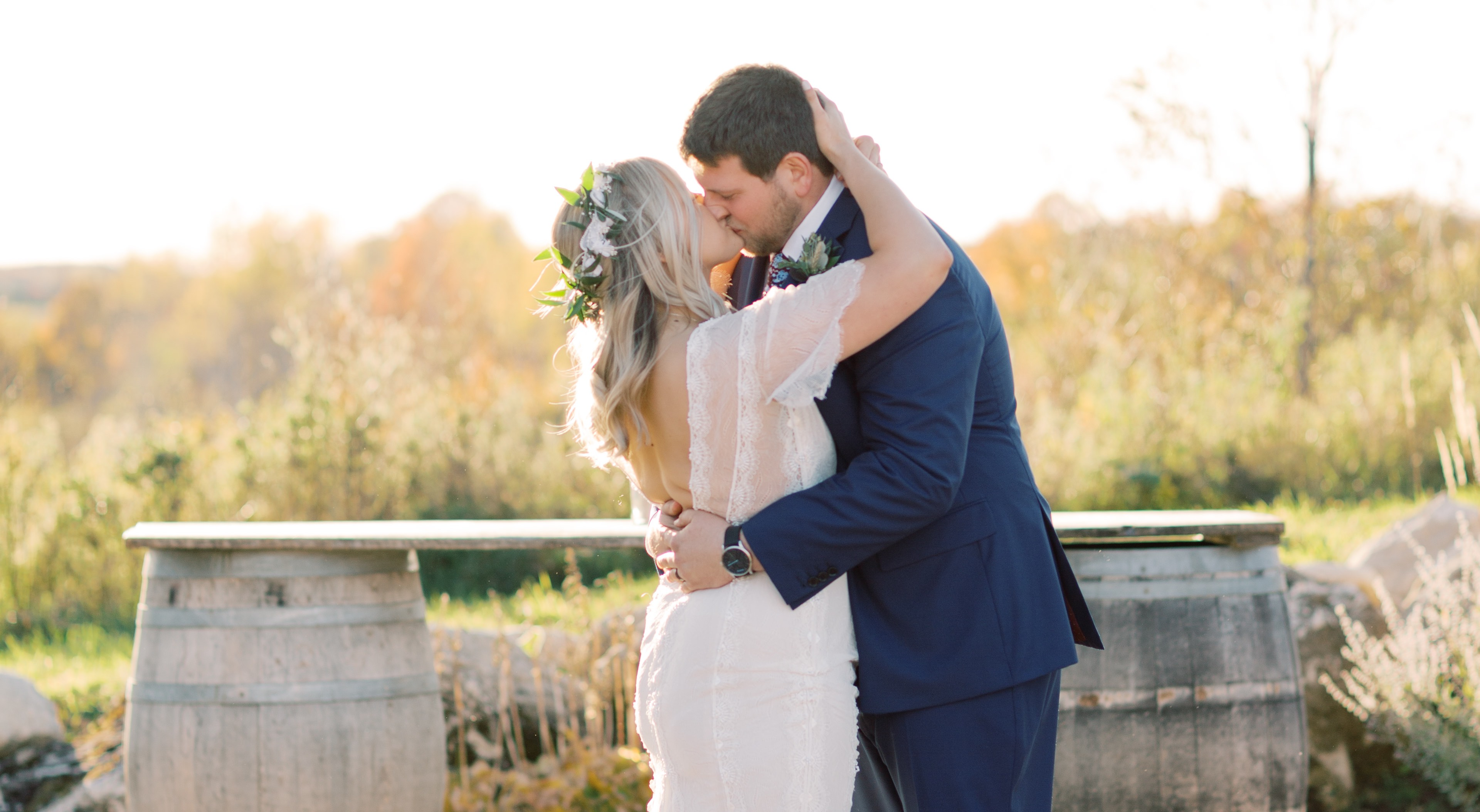 Weddings have changed. In light of the events of 2020, we have seen big changes in all types of events, especially weddings. For couples not wanting to put off their big day, they have had to come to terms with trimming their guest lists to adhere to government-imposed regulations. For some, outdoor alternatives are not an option, and heading into the colder months will be nearly impossible.
Enter the Micro Wedding.
Of course, it can be tough to determine who makes the cut but that is completely up to the nuptials (friends and family: This decision is hard enough, don't be offended). Here are some tips that can let you have the wedding of your dreams while keeping it micro.
Quality Over Quantity
This is your chance to splurge on a few as opposed to accommodating many. Have the meal of your dreams, include theatrical elements, and spend quality time with your guests in a more intimate setting.
It's 2020, Go Virtual
And by virtual, we mean hybrid. This is the equivalent to having your (wedding) cake and eating it too. You can have your intimate wedding with those closest to you while streaming the ceremony to those who were unable to attend in person. With the right team, this can be done with great visuals and crystal-clear audio. Everyone will be in their feelings (cue Drake).
Great Entertainment That Won't Impact Your Head Count (by much)
Full bands are without a doubt a wedding WOW factor. They are engaging and entertaining however depending on your guest count, might be out of the question. Consider a virtual band like atmosphere or a solo DJ. Micro Or Macro, Entertainment sets the mood.
Get Creative, Not Stressed
With less guests comes less stress (after you complete the guest list of course). This is your opportunity to let your creative juices flow. Try some signature cocktails, meaningful favours, and creative table-scaping.
Ask For Help
The simple reality of weddings in our current climate is that we all need to adapt. When it comes to something as special as your wedding day, it's important to make it as safe, as it is memorable.
If you're having trouble taking your macro wedding micro, contact our event specialists to help you with everything from Audiovisuals to Entertainment.