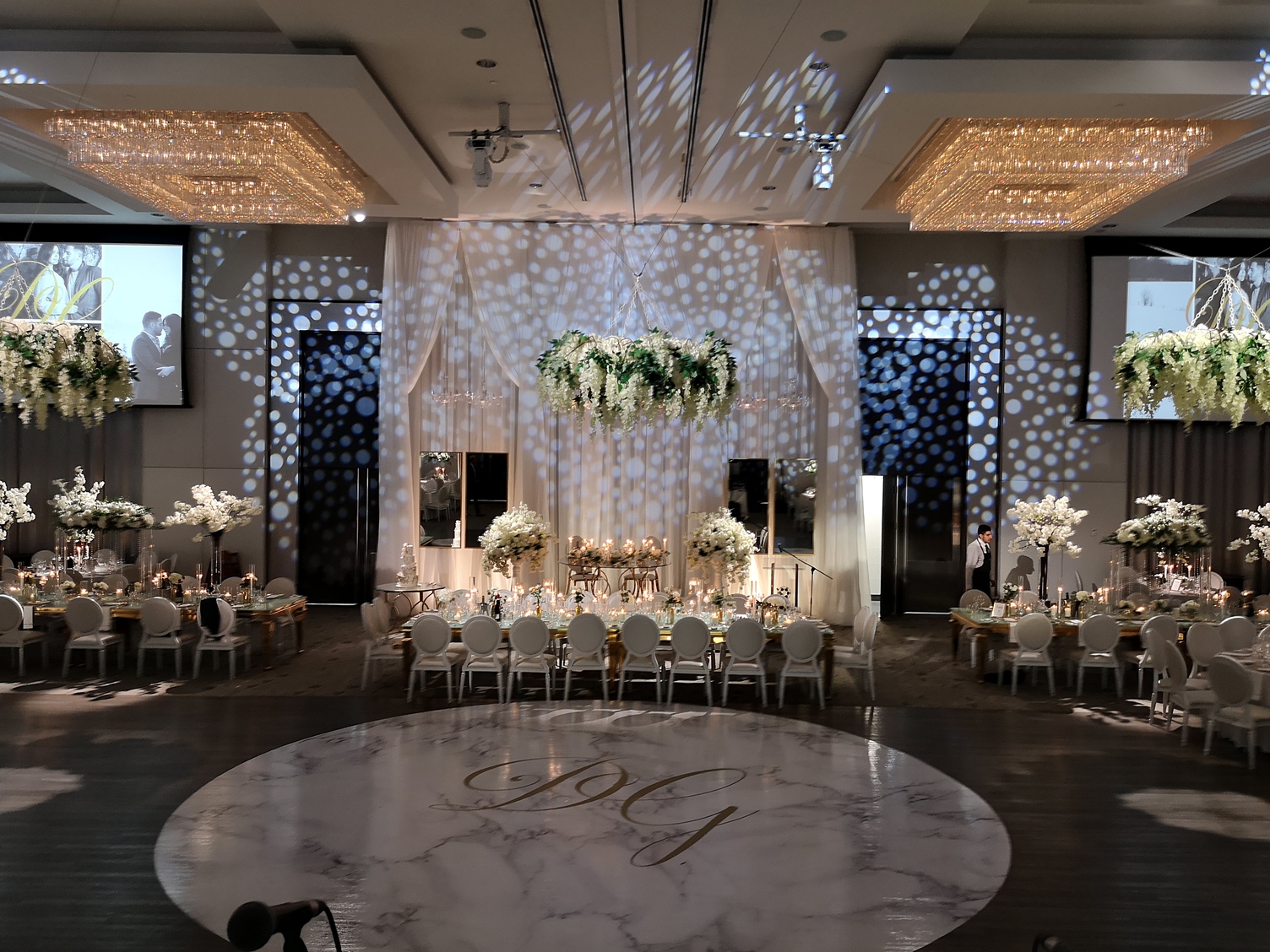 Honestly, that decision is completely up to you, but it's important to weigh out your options and prioritize your budget for your big day. What are the makers and the breakers? Lighting always seems to initially fall under the category of indifference. Its value is severely underrated. A lot of that indifference stems from misunderstanding the power of lighting and how it can enhance special moments, transform your space, and set the mood. Lighting is one of those things you need to see to truly understand. Lighting is about the experience and it's important to see how different lighting solutions can help enhance your wedding.
Pin Lighting
What is it?

Pin Lighting creates a powerful narrow beam of light, approximately 16" in diameter, which produces very warm white light. The beam effect can be used to highlight details such as floral centrepieces and the wedding cake. Pin lighting allows us to dim the overall house lighting and focus your guests on the finer details of your room.
Before Pin lighting: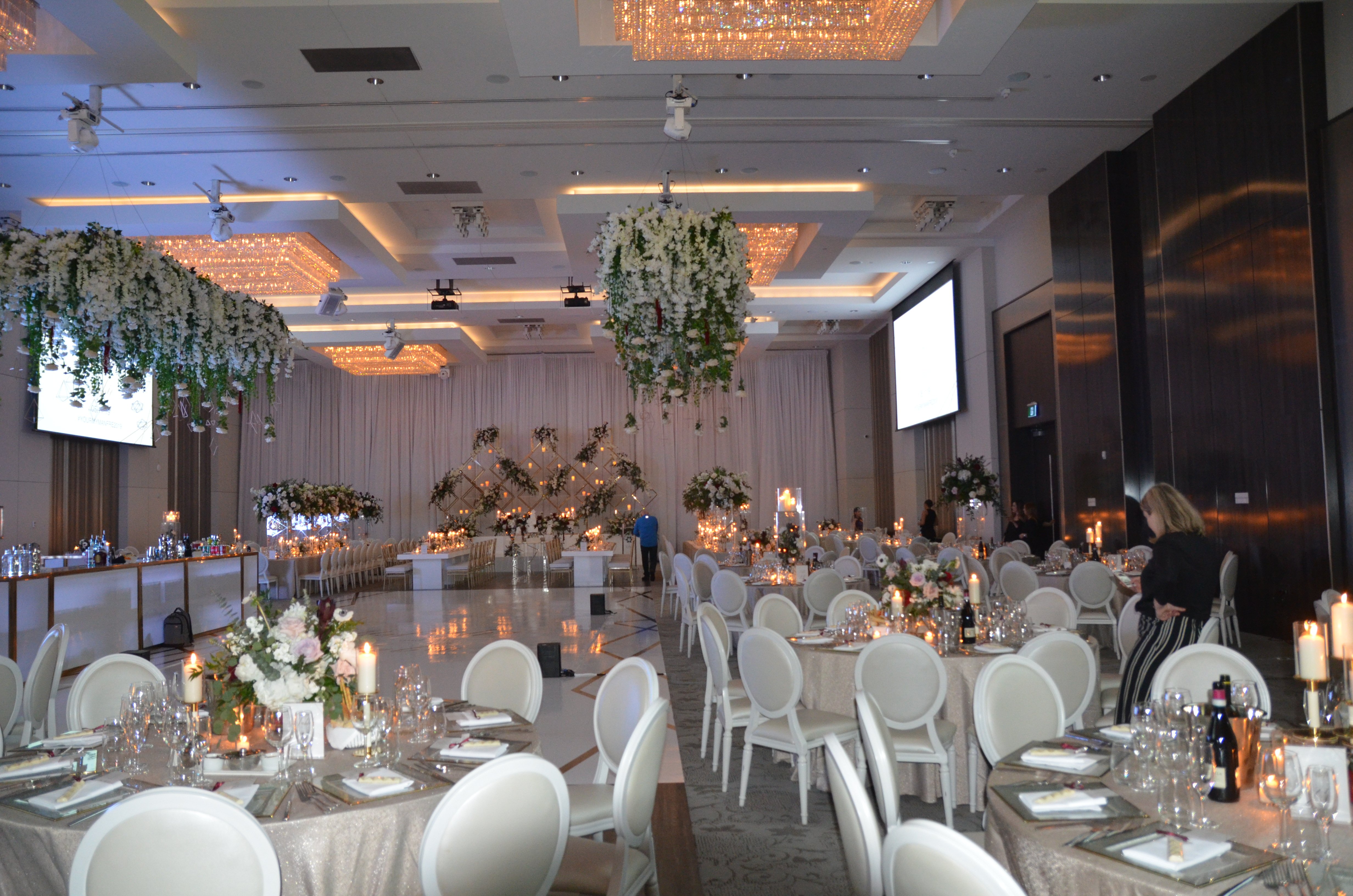 After Pin Lighting: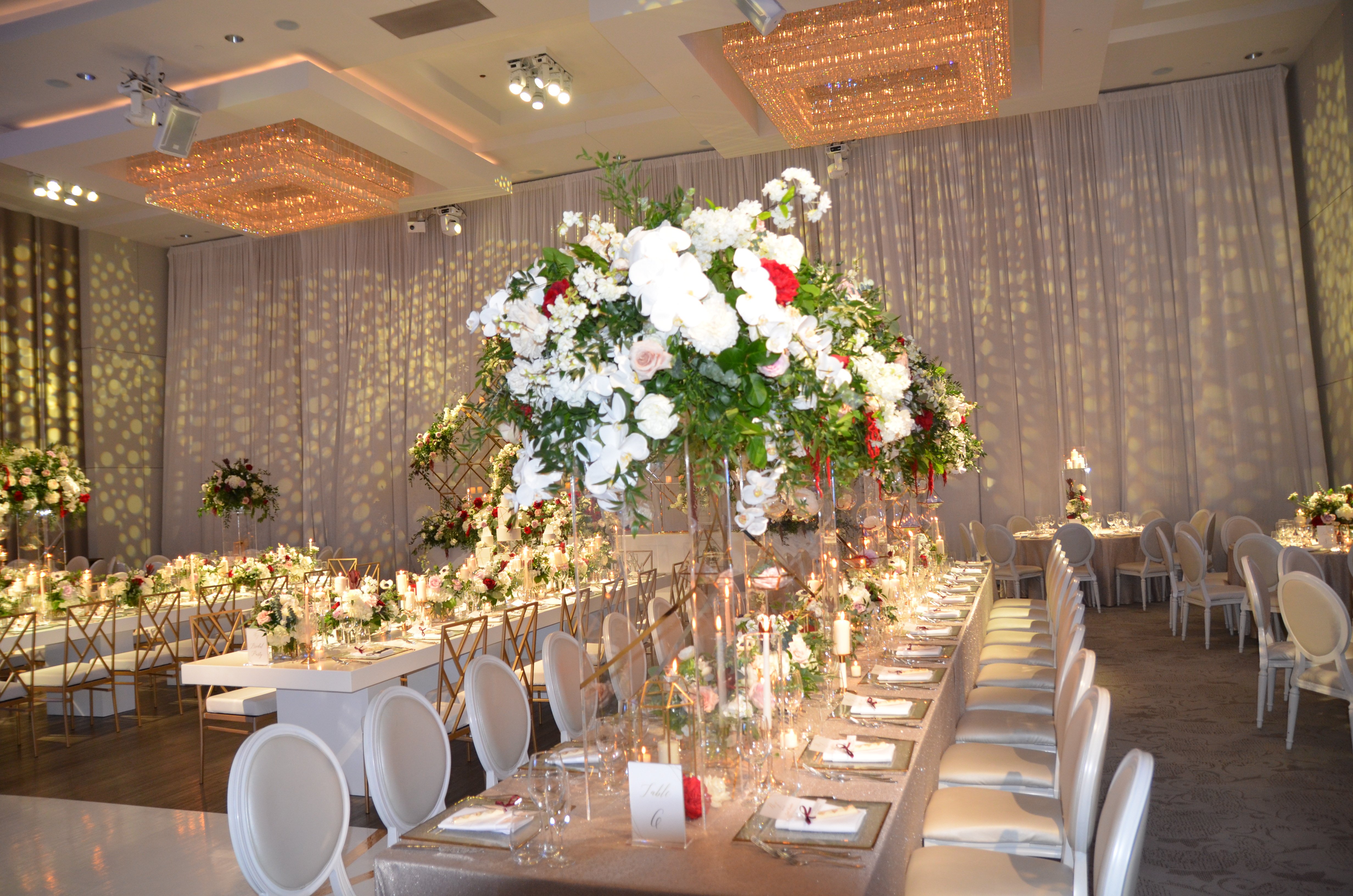 Uplighting
What is it?
Up Lights are beautiful, eye-pleasing effects that add elegance and sophistication to your room by highlighting the walls and ceilings. The trend of using up lights for events is increasingly becoming more and more popular. LED Fixtures are set up around the perimeter walls of the room approximately 8'-12' apart (or strategically placed closer together to draw focus, like behind the head table) and can project one or many colours depending on your colour pallet.
Before Up lights: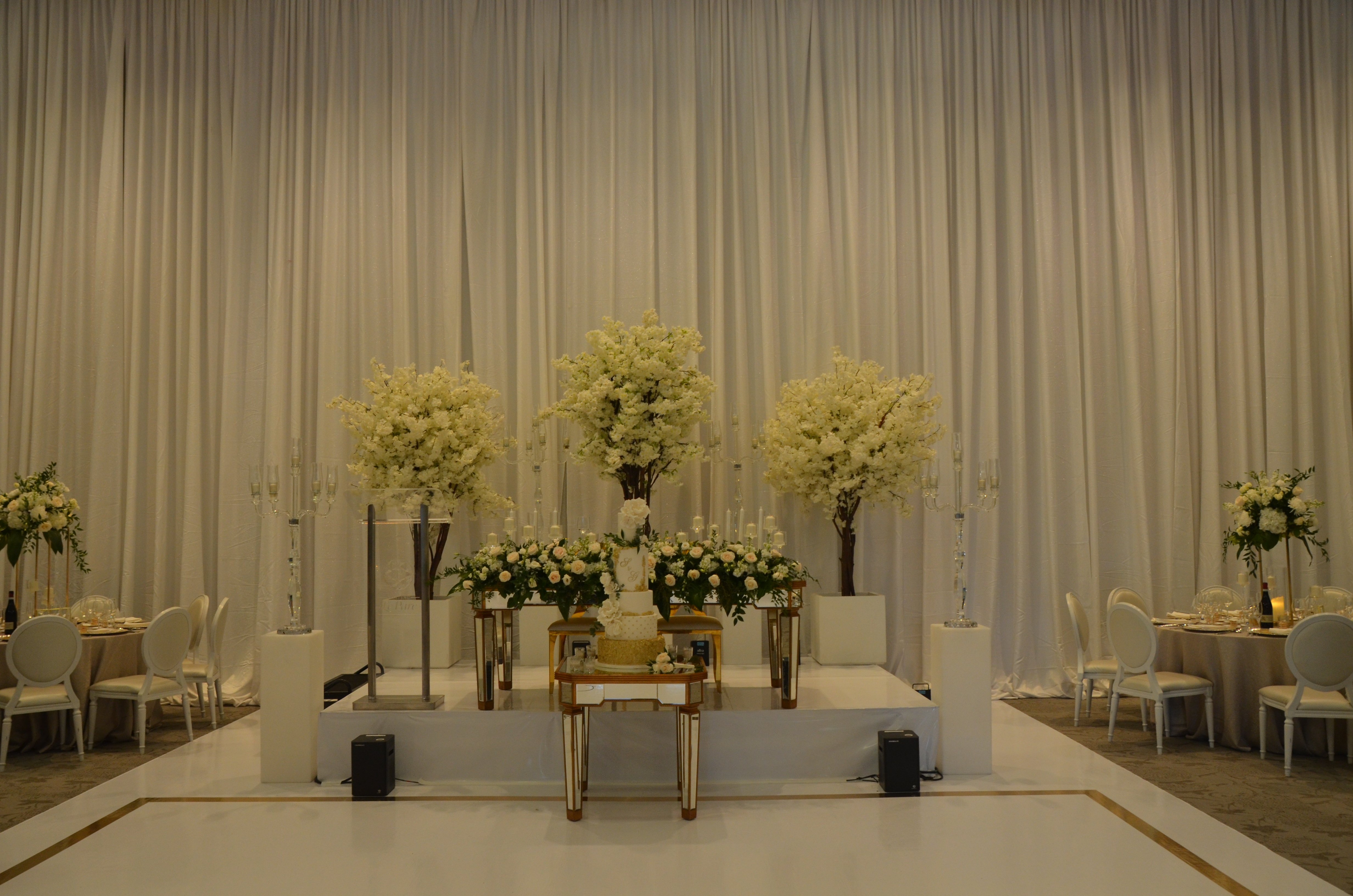 After Up lights: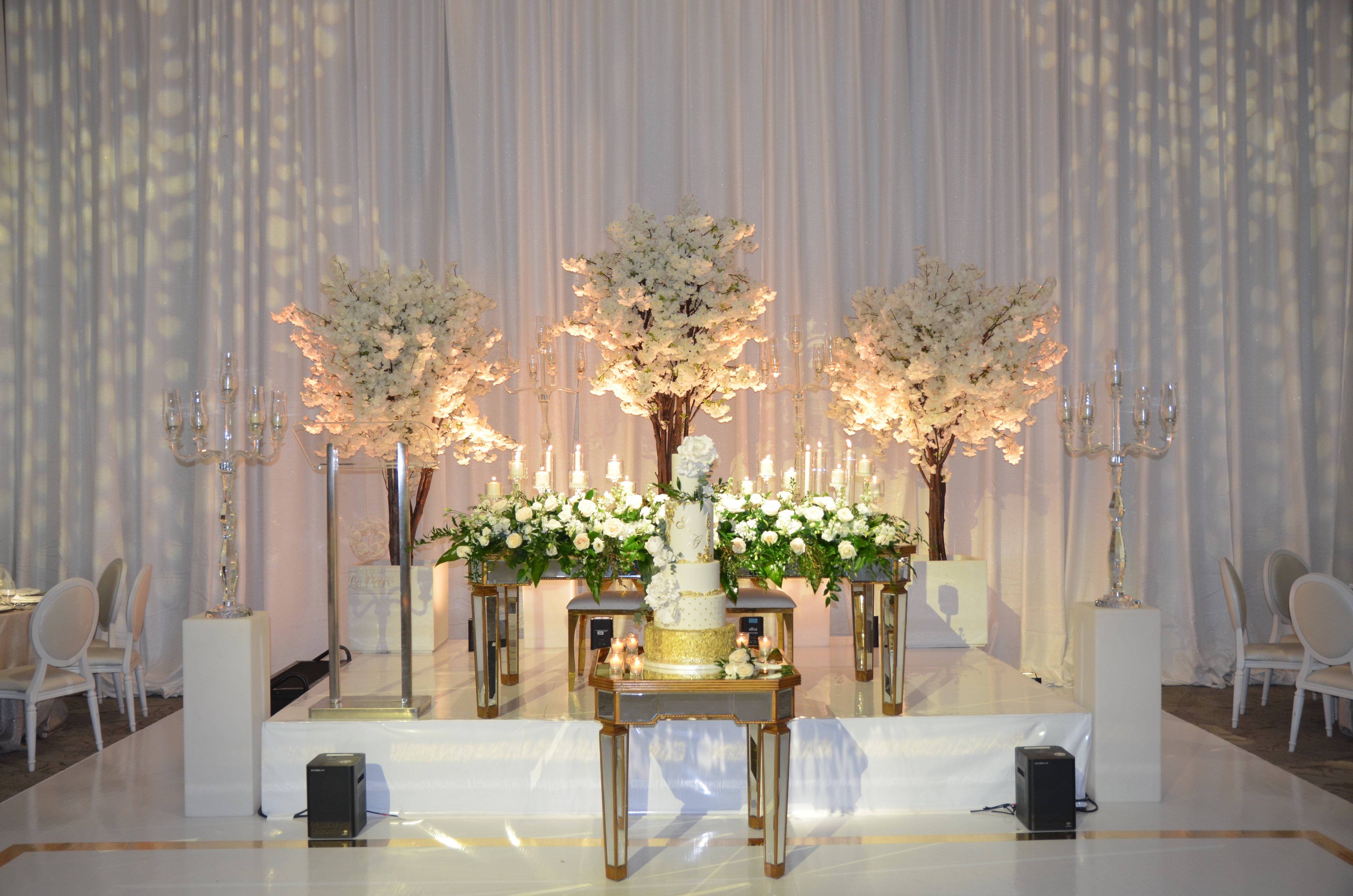 *This image also features pin lighting and gobo
Moving Lights
What are they?
These fixtures have the ability to move left and right and up and down with full colour and gobo (pattern) changing features. When synchronized (programmed) they can create beautiful movements of light beams, stunning washes of colours that can dance to the music or spotlight a special moment. Picture your grand entrance and first dance set to a ballet of light and sound.
GOBO Lights
What are they?
A gobo (GOes Before Optics) is a piece of flat steel or glass, placed in a lighting fixture projecting the image that is on the gobo. The image can be a solid colour, pattern, shape, design or even your monogram or name. We use gobos to create sceneries on walls like a forest or starry night sky. Today many of our clients are projecting their own monograms to personalize your event. Gobos can be used to create visual effects on the dance floor, the event hall walls and even outdoors. More importantly, it makes your wedding space unique to you with that personal touch.
Examples of Gobo Lights: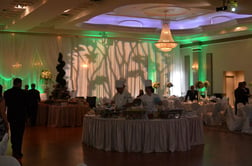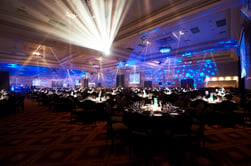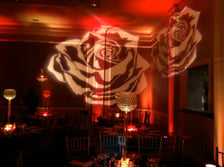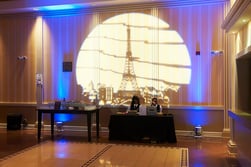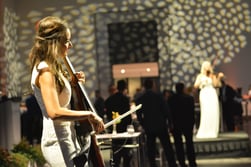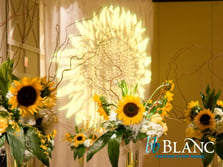 No matter the mood or ambiance you're going for, lighting solutions for your wedding will help get you there. As seen from the examples above, lighting transforms a wedding venue into your unique space made just for you. Pin lights enhance your table settings and decor. Moving lights put a spotlight on your special moments. Up lights and gobos can add subtle accents to your walls or transform the space completely.
bb Blanc: Your Trusted Lighting Designer
We are a full-service, live event company based in Toronto and we pride ourselves on "creating event magic" through the use of the latest technology, top-quality entertainment, and talented lighting and audio-visual professionals. Our experienced staff will coordinate, set up, and manage your lighting needs as just one part of our comprehensive services.