The emergence of mobile devices and cloud computing has made a huge impact on restaurant entertainment solutions. It's unlikely to go to any restaurant or bar that hasn't implemented high-tech hardware or software in its operations. These technological advances have become the new standard for many industries and as technology continues to develop, the trend will become more of the norm. Mobile devices on the table for ordering, online reservations, social media, and new methods of payment are just a few types of technology used in the restaurant/bar industry today. Most of these changes have improved the experience for the industry and the customers, yet with each new implementation of technology comes new challenges. As technology quickly develops and changes, owners need to stay on the cutting edge to keep up with their competitors. The most successful a restaurant or bar can adapt to the rapidly changing technology, the more successful they will be. Here's what you need to know about new technology in the restaurant industry, and how technology is changing the restaurant industry.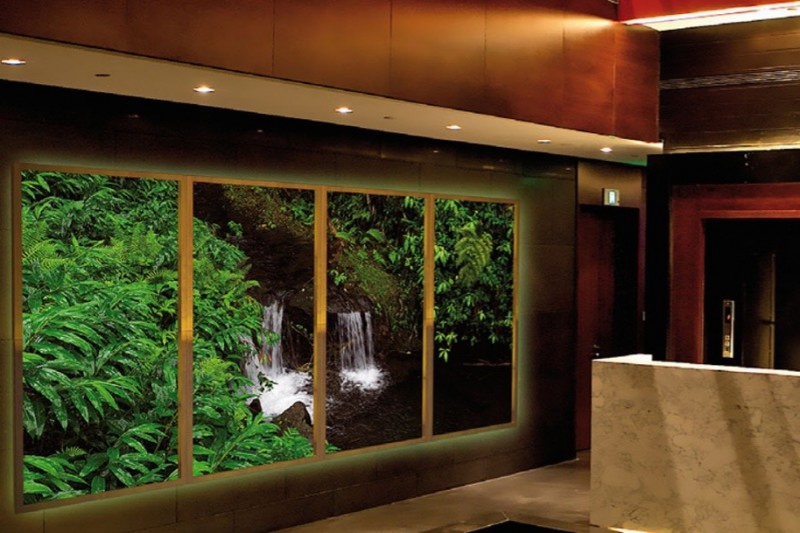 Types of Technologies Used in Restaurants/Bars
From saving on energy bills, to improving the training process for employees, technology has completely transformed the industry, and has raised the standard to a new level. While not all businesses require this technology, it has proven to make operations run smoother, and excite customers to keep coming back. Here are some types of entertainment platforms and technologies restaurants and bars are using to improve operations and the customer experience.
CRM Technology
CRM, or customer relationship management, is a software that is changing the guest experience. It refers to strategies, practices, and technologies that enable restaurants and bars to analyze and manage their customer interactions. Throughout the customer lifecycle, the technology allows managers to gather data to improve retention and drive sales growth. CRM tech provides a more personalized experience, better promotional targeting, and simplified marketing where you actually know what your customers want and expect.
Virtual Reality
Virtual Reality (VR) is one of the newest trends for employee management. Using a headset and customized software, new employees can be trained in a unique way, without the risks and cost of a normal training session. Employees, even remotely, can take a 360-degree tour of the venue, see other employees work, and test their abilities with simulation games. Using VR, trainees won't need to be in the restaurant or near food to learn how to do their job the best way possible. There is less pressure on avoiding errors, and managers can let employees watch the program while they attend to other responsibilities. VR tech can prepare workers for their job in a better and faster way.
Entertainment Technology
Restaurants today are looking for more ways to entertain customers, instead of just providing food and ambient music. Now, technology like advanced audiovisual (AV) solutions, LED displays, and projectors are being brought in to boost the entertainment experience for customers. Technology makes it possible for bar and restaurant owners to implement user-friendly AV systems, that only need a few touches to get the right music and atmosphere in the venue.
Technologies to Create & Control Ambiance
Modern technology allows bar and restaurant managers to control every aspect of the venue's atmosphere, from lighting and music, to comfort and security. An owner can control elements like motorized shades, lighting effects, and music, all from one place. Ambience technology allows owners to provide a stable atmosphere and improve profitability. Because of the benefits of this technology, there is a growing demand for it when it comes to bar/restaurant marketing.



bb Blanc's atmosphere is the first 4K Ultra High Definition ambience and entertainment platform for restaurants and bars. It is a pioneering technology combined with a unique content library designed and produced by leading specialists within the sound and vision market. 4K Ultra High Definition is the next generation standard with 4X HD resolution. For displays, the images are incredibly detailed, sharp and vivid even when the viewer is just inches away. Owners can choose from an awe-inspiring library of industry-grade live music films, mood films, and ambient films or incorporate their own custom content on four synchronized displays, all combined with impeccable sound quality.
atmosphere 4K Ultra HD Ambience and Entertainment Solutions for Your Restaurant/Bar
If you own a restaurant or bar and want to benefit from atmosphere technology, we can get you set up as soon as you'd like. This entertainment solution can be installed permanently for our clients in the food service industry and the benefits speak for themselves. atmosphere may soon become a must-have for both large and small venues, and our clients have already seen an increase in revenue as customers stick around longer and spend more at their venues. From live music films, to ambient and mood films, our producers use the latest state-of-the-art equipment to produce world-class content. If you want to create an atmosphere that blows away your guests, give the experts at bb Blanc a call.
At bb Blanc, we can help you set up an entertainment solution that your customers will never forget. We are a full-service, live event company is based in Toronto and we pride ourselves on "Creating Event Magic" using the latest technology for audiovisual display and support. We offer an amazing multitude of services and features that can be incorporated into any event so your customers can walk away with lasting memories. Contact us for advice and our consultants will bring their expertise as they work with you. For more information on bb Blanc and the unique additions we can bring to your award ceremonies, corporate parties, or live events, feel free to contact us by phone at (416) 360-0440 or by email at info@bbblanc.com.