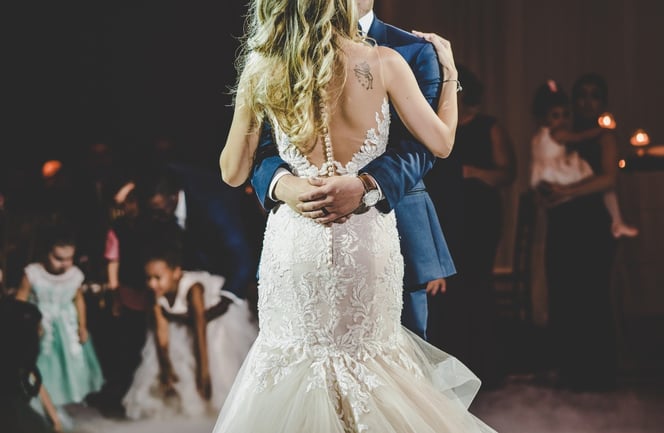 Venue: Mississauga Convention Centre (Salon D)
Vision: Merlot Dreams
Photography: VidMedia Cinema & Photography

Stephanie and Daniel are a fun and upbeat couple that wanted a wedding reception to match. They had just that. They chose a deep colour palette for their September wedding with plum, Wine, Red, accents of gold and lots of greenery.
Stephanie & Daniel shared their 1st dance as Mr & Mrs to Ed Sheeran – Perfect. Dry Ice added a beautiful touch to make this moment just PERFECT!
Get the look:
bb Blanc Music Stylist (DJ)

Audio Package (built-in speakers)

Lighting Package included: pin light and moving lights

Video Package: In-house projector screens

Dry Ice for first dance

Up lights used for wall décor (colour: Warm White)