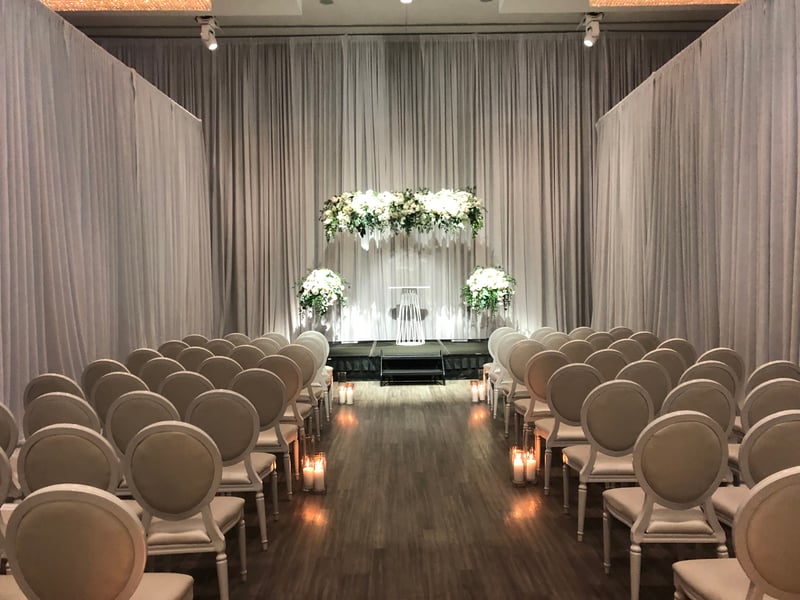 Venue: Chateau Le Parc
The Vision: Smooth & Elegant
Nancy & Kam's vision was for a night to remember. That meant having a day which was smooth from start to finish. They wanted everything to be perfect for their big day. Achieving this was imperative to work with the right vendors who would help guide Nancy and Kam around their options and needs versus wants. It was necessary to keep within budget but also check off their must haves and their nice to haves. In reaching their vision budgeting and connecting with the right vendors was very important to plan a flawless event in just a few months.
What was special about this wedding was that everything was all under one roof. From planning to ceremony and reception their guests never had to go too far. In addition, the timeline to plan and execute was shorter than most year and a half to two year planning timelines. This was a nice change as it made the day come together and vision become real fast. Wedding planning can get overwhelming or daunting and sometimes that stems from a longer engagement. This is was what worked for Nancy and Kam bring their day to life.
To achieve the sleek modern look, they opted for neutral drape that lined the walls with warm white up lights to accent and moving & pin lights to highlight their floral decor.
Flowers: Royal Orchid Florist

Planning: Mimi & Co
Get the look:
Onsite Ceremony
In house Audio
In house Lighting (moving lights & pin lights)
Up lights (warm white)
Geysers
Indoor Fireworks
Music Stylist (DJ)
Host (EMC)