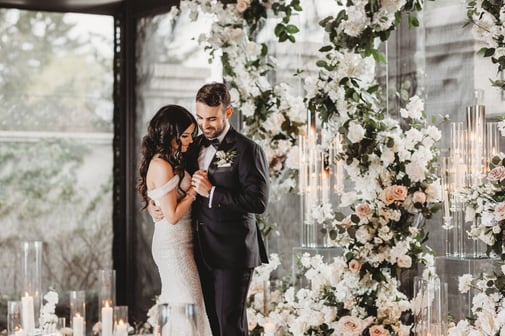 Venue: Chateau Le Parc
Intimate, distinct & elegant.
When your special day takes place during a worldwide pandemic with moving targets on restrictions what are a bride and groom to do?
Fortunately for Leanne and Adam they were able to rely on the depth of resources and the team at bb Blanc. Ultimately, they were forced to cancel their wedding reception and were permitted a limited number of guests for an intimate in person ceremony.
"There was always a suggestion or solution to ensure our day would be just as special as we planned," said Leanne.
The team at bb Blanc, along with Diana Pires, of Diana Pires Events, stayed in constant contact to ensure Leanne and Adam kept up to speed on changes and how their day could be adapted to meet their needs and include those they loved.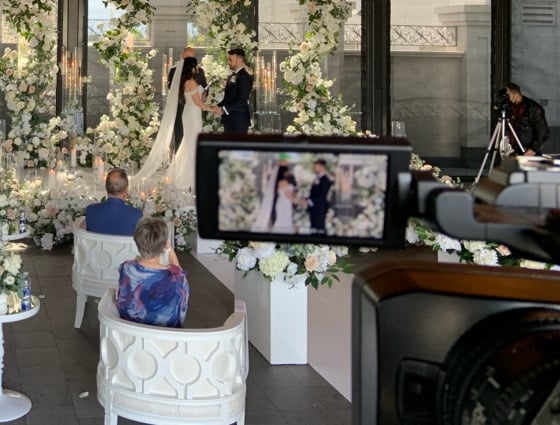 Drawing on their event experience with corporate broadcast events over the past year, bb Blanc was able to live stream the ceremony to the full original guest list and capture a recording for the bride and groom to cherish for years to come.
"The audio and quality of the video exceeded our expectations, and our guests felt as though they were with us too"
Even when restrictions ease, and more people can gather, solutions like live streaming and video capture are trends bb Blanc predicts will continue.
The event was held in early May at the Courtyard at the Chateau Le Parc. In addition to the live stream, the couple opted for a custom vinyl curved stage with their ceremony package.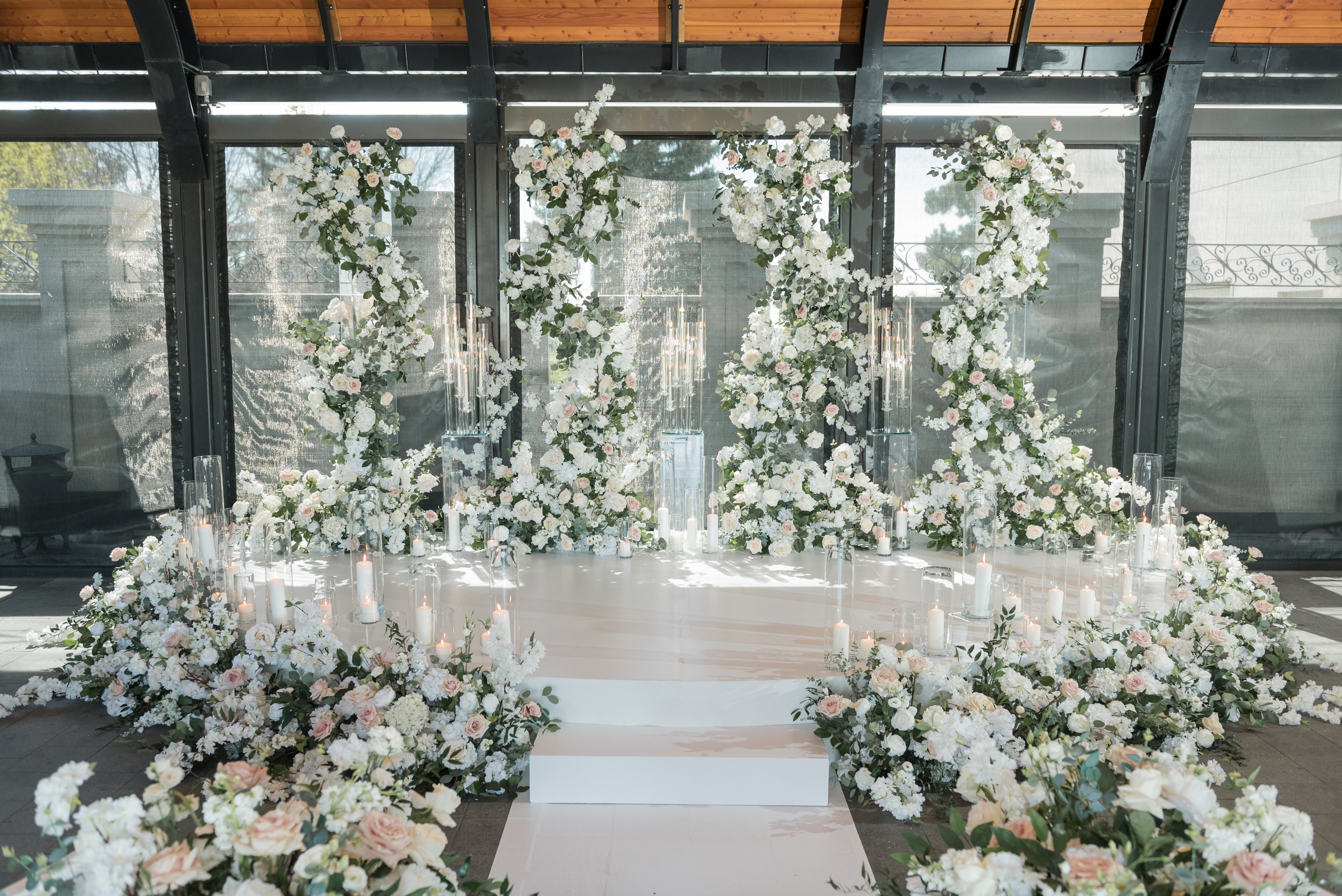 Photo Credit @by.aliya
The team at bb Blanc prides themselves in supporting and ease the stress of event day. Connect with us for ideas, and suggestions on how we can help you.
Flowers by precious flowers, captured by butterfly kisses photography.
"Creating Event Magic" is our guiding philosophy. Founded in 2008, bb Blanc is a Canadian-owned and operated live event company supplying award-winning audiovisual/staging production and entertainment to both corporate and social event markets.
Whether it is virtual, in-person, or hybrid, our team is here to support your unique event needs.
bb Blanc is committed to showcasing a clients' vision with a personal touch.