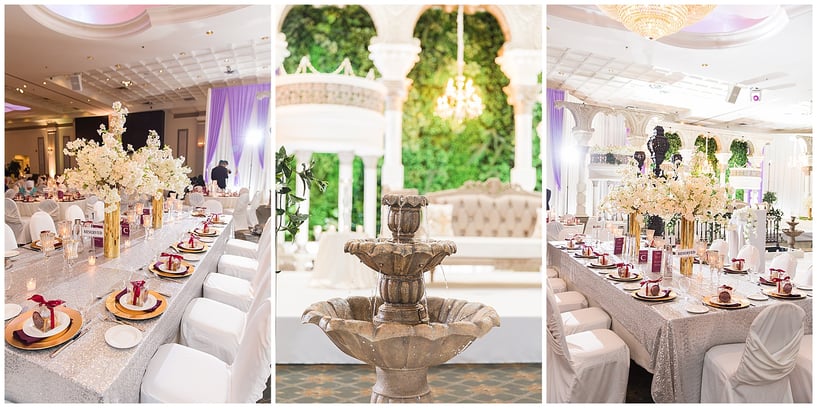 Venue: Mississauga Convention Centre
Vision: Whimsical Garden
Photography: Qurrat A'yun Studios


A gentle mix of whimsy and extravagance made for this beautiful garden feel. Bright warm lights filled the space for a vibrant, airy atmosphere leaving the illusion of being outdoors. Touches of purple and dramatic columns complemented the luscious greenery backdrop.
Get the look:
bb Blanc Music Stylist (South Asian DJ)

Audio Package (built-in speakers)

Screen + Projectors

Lighting Package included: pin light and moving lights

24 x Up lights (Warm White)

Printz Photo/Video Booth with custom media wall