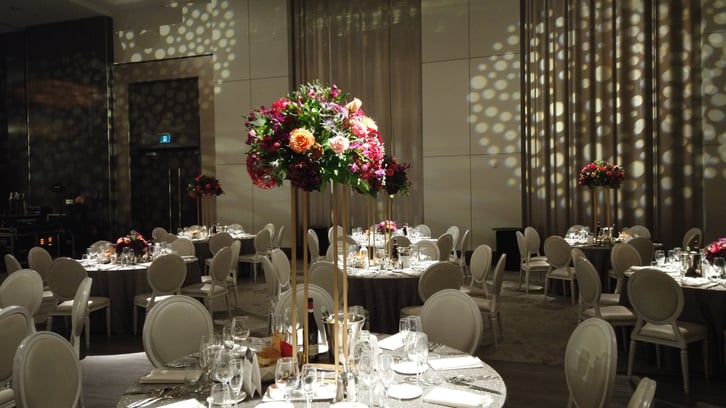 Venue: Chateau Le Parc (Hall A & B)
The Vision: Black, Gold, and pops of colour
For Emilia & Marco, they envisioned their special day full of bright florals and pops of colour with smooth transitions throughout their ceremony, cocktails, and reception right up to kicking off the party.
What was special about this wedding was the use of the space and colours. With their head table in front of a unique backdrop (a black and white 3 panel photo of a bridge) they had their DJ and band set up opposite the head table elevated with stage risers (provided by Chateau Le Parc) with the bar enclosing the dance floor they checked off all the boxes for a bb blanc wedding. The perfect mix of great food, drinks, entertainment and lighting!
Get the look:
Ceremony Package
In house Audio
In house Lighting (moving lights & pin lights)
Up Lights (pink)
In House Video Screens + Projectors
Music Stylist (DJ)
"Great service from Cierra, Alessandro, and our DJ Steve. Everyone helped make sure the day went smoothly and the party kept going. Couldn't be happier!"


-Emilia