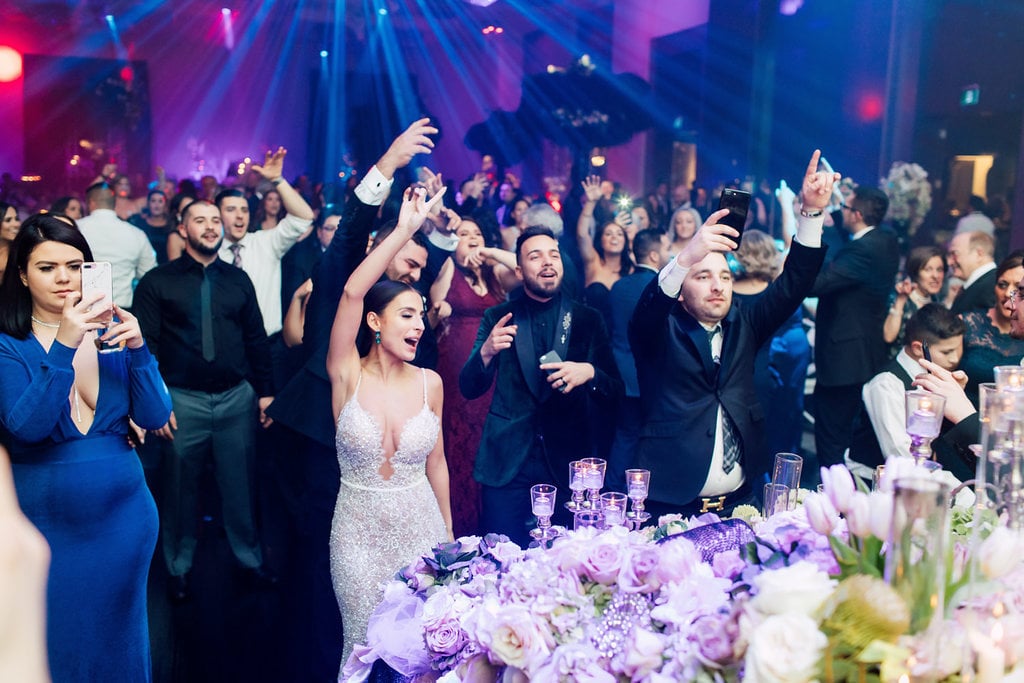 Psst... we want to let you in on a little secret - The funnest wedding receptions are when the couple of honour is having the most fun. It's simple, but it's true ;)
1. FOMO Could Ruin Your Experience
Sure, pictures are a big part of your big day but shouldn't come at the expense of you missing out on the fun. I hear all the time that a bride and groom's biggest regret is that they missed out on a lot of the things they paid for or painstakingly planned (like that oyster bar during the cocktail hour). How about getting the best of both worlds and making the cocktail reception a tad longer, get your obligatory bridal party shots, then join your guests for some candids and good times?
Just don't miss out.
2. Do Something Show Stopping
From your first kiss, sparks flew right? Bring the wow factor to your entrance or even your first dance with indoor fireworks. These bad boys add even more excitement and makes for killer boomerangs or infamous dips.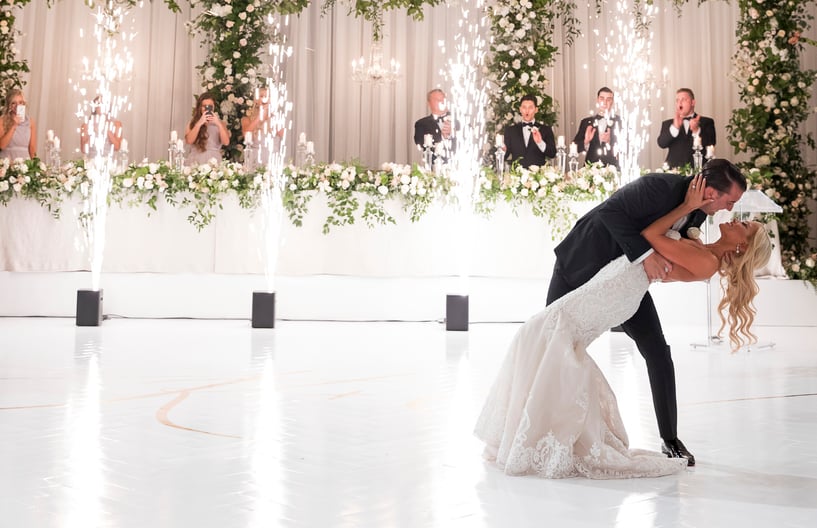 3. Keep It Together
I don't mean your emotions - let those all out! I'm talking about the bar and the dance floor. If your goal is to have a fun party, it's important to keep these two together. Your guests will want to be wherever you are so if you're at the bar, they'll be there. If you're tearing up the dance floor, so will they. Keeping these two elements in the same room creates a party atmosphere that will keep people going til you're ready to call it a night (or til last call).
4. Dance Breaks
A long dinner with lots of speeches can make your guests a little antsy. To combat this you may want to consider dancing between courses. It gets people up and moving and having a good time.
5. Entertaining MC and DJ Duo
Think of these two as your Party Time Directors. Great MCs and DJs create an entertainment journey for your big night. From comedic relief to reading the room for the best music that will keep you and your guests entertained throughout the entire evening. This duo will also keep the night on track with detailed itineraries for all the big moments so no one misses a beat or a speech.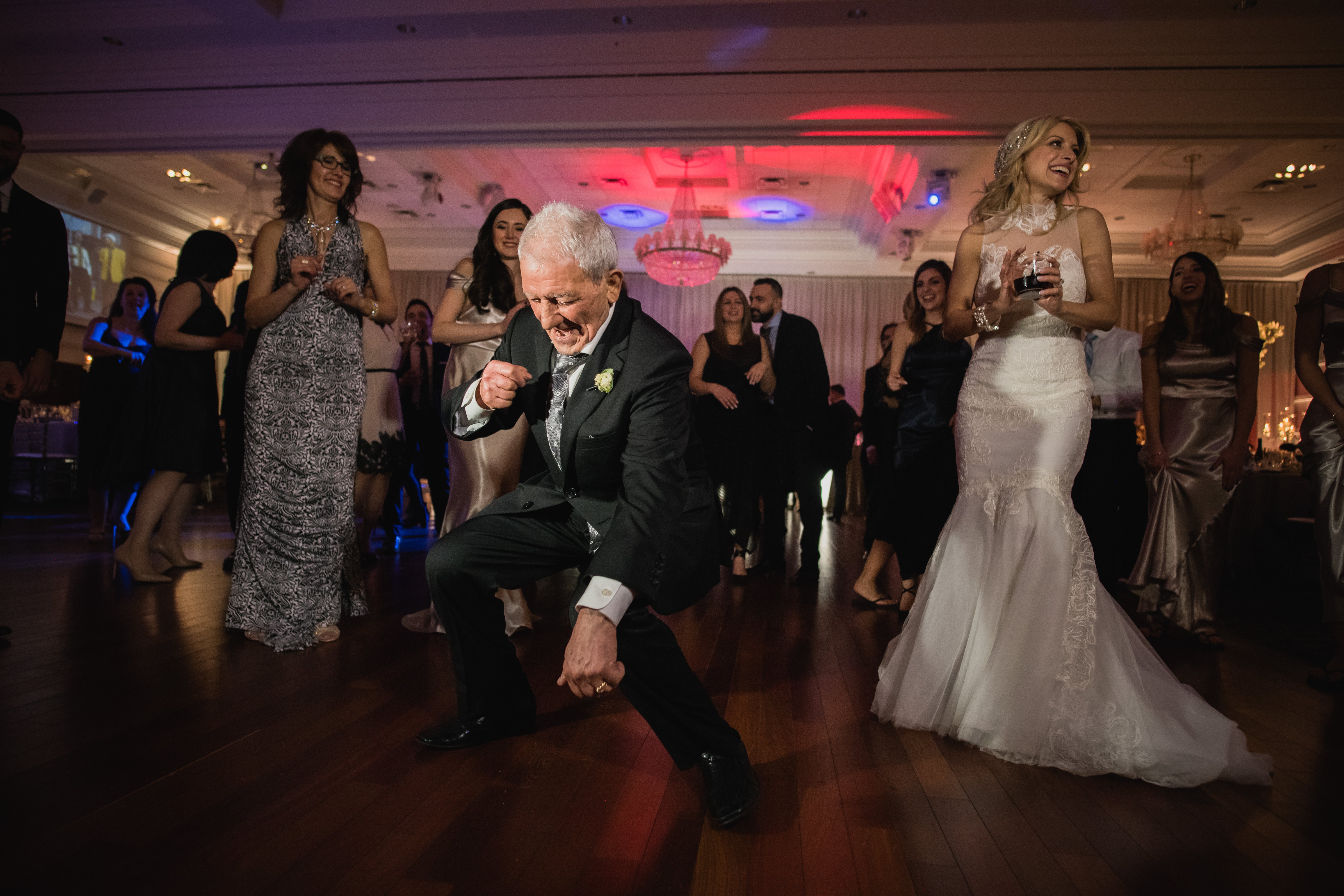 6. Lighting Changes Set Off the Part-tay
So you are looking for an elegant dinner ambiance that will eventually erupt into a full-blown party atmosphere? Lighting can be one of your most cost efficient ways to change the mood. With a few tweaks to your dinner lighting look, your audiovisual team can create an entirely different atmosphere indicting to your guests that it's party time.
7. Make an Entrance
Make a dramatic entrance or keep the party going by the DJ booth with Geysers. These powerful units blast a vertical stream of safe, water-based fog while simultaneously illuminating it with high-power LEDs. Think about when you're at a concert and the climax of the song hits, theres even an auditory cue has the haze shoots up, you're hit with a burst of excitement. Bring that feeling to your wedding reception.
8. Music Video Dance Party
Okay, bear with me here. Think nostalgia. Think of the Much Video Dances of yore. If you missed out on dancing on Electric Circus (a foiled childhood dream of mine) then this might be right up your alley. Dance along with your favourite music videos. Maybe even do the 1,2, step along side Ciara and Missy?
Get Help From The Fun Wedding Experts
bb Blanc is an award winning, live events company based in Toronto. We pride ourselves on "Creating Event Magic" through the use of the latest technology for audiovisual and staging production, presentation support as well as through a number of talented live entertainers. Unsure on what you want? Pick our brains for advice, and our musicians and audio consultants will work with you to devise the perfect evening for wedding entertainment ideas.