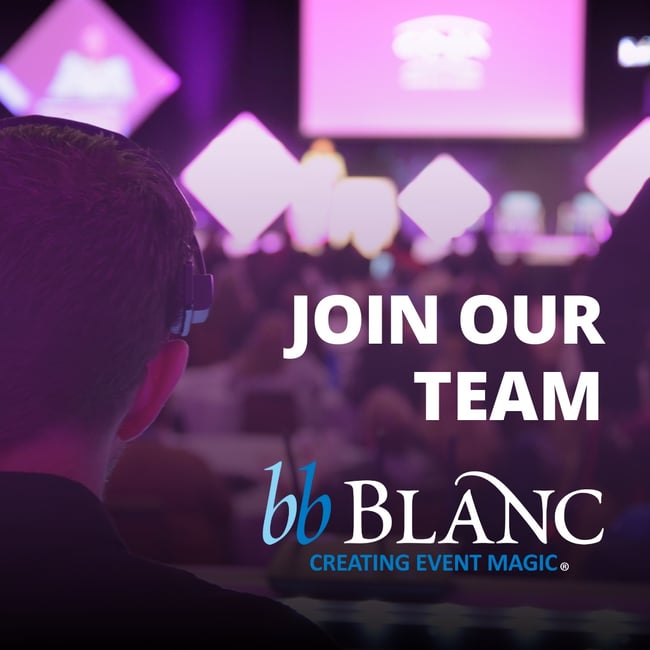 Great question! I asked myself this same question when I was looking to get back into the workplace after being a "SAHM" (stay at home mom) with my two boys for the past couple years (aka, the pandemic).
The job market is nothing like it was in the past. I found it difficult to pinpoint exactly what my "needs" and "wants" would be as I transitioned to a new company, and a fresh start all together.
I wanted to balance working for a company and an industry I felt passionate about, while doing work I enjoy, with people that I like spending time with, and that would allow me to have work-life balance with my family, along with room to further develop my career going forward. Easy right?!
Thankfully, I found bb Blanc, a diamond in the rough…
Creating Event Magic

We are a group of people with a single goal, "Creating Event Magic".
We get to create some pretty amazing stuff!
We focus on delivering quality to our clients, going above and beyond to give them the best experience possible.
It's not just about getting the job done, it's about getting the job done RIGHT!
If you are someone who isn't interested in putting in 100% and is ok with your work being just good enough, then frankly, this is not the company for you.

What's in it for you?

Where to begin.
Exciting projects, great gear, and a strong team that has your back every step of the way. Competitive wages, benefit plans, and other perks such as an annual safety shoe allowance.
The opportunity to grow and develop your skillset so you can take your career to the next level. Whether it be formal training, or on the job learning, we are fortunate to have many experts on the team who are willing to share their knowledge and help others move up the ranks.
Oh, and have you seen our gorgeous office space and warehouse? It's pretty incredible! Don't forget team socials every quarter 😉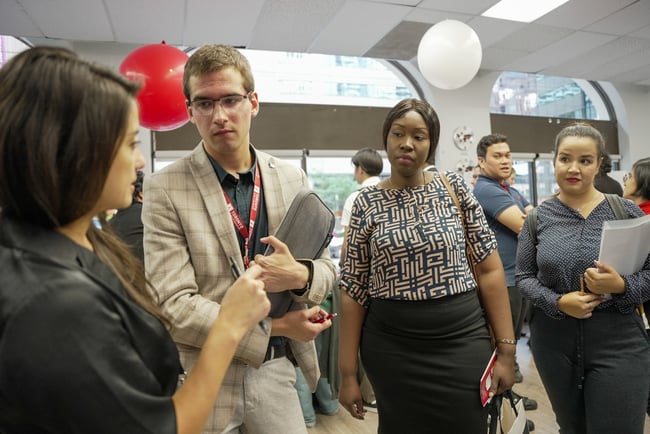 What makes bb Blanc different?

We are a professional and established company, with an entrepreneurial spirit.
If you are someone who wants the stability of a "corporate" company yet can't seem to let go of the adrenaline rush (and little bit of chaos) that comes with the energy of a start-up, look no further!
In terms of size, we're right in that sweet spot where we are big enough to take on complex and large scale events, and not so big that you become a number.
At bb Blanc we know each other by name. When you put on your uniform, you become part of the team.
Ultimately, it's hard to put in writing what it means to be a part of bb Blanc.
We have a very strong culture that we protect fiercely.
We are all very different and unique individuals, from all backgrounds and experiences. However, at the same time, I've noticed we seem to have some common interests.
If you are someone who is interested in Formula 1, Anime, Rick and Morty, food documentaries, or a concert/music addict, chances are you will find a kindred spirit here.
If any of this sounds appealing to you, I hope to hear from you soon!
About the Author: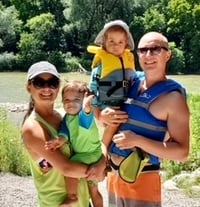 With over 10 years of expertise in all areas of HR, from recruiting, performance management, training, team building, health and safety, government compliance, and more, Alexandra O'Brien is Human Resources Manager at bb Blanc
Alex can be found camping, rock climbing, or attending a dance class. She currently lives in Bradford Ontario with her husband and two boys.
Connect with Alex here 📧 aobrien@bbblanc.com
"Creating Event Magic" is our guiding philosophy.
Founded in 2008, bb Blanc is a Canadian-owned and operated live event company supplying award-winning audiovisual/staging production, live entertainment, and technical support for memorable event experiences.
Whether in-person, virtual, online, or hybrid, bb Blanc is committed to showcasing your vision with a personal touch.
Connect with us today.