Light and sound are crucial elements in any award ceremony because they are required to light up the stage, follow the winners to the podium and microphone, colour the stage and room to set a theme for your event, and add value to the atmosphere. Ceremonies like the Oscars and the Much Music Video Awards strongly depend on lighting to achieve a beautiful, glamorous look and get the audience excited about the ceremony. If you want your guests to experience a "WOW factor" at your award ceremony, hiring a company that provides its own audiovisual (AV) rentals in Toronto can help you achieve your goal.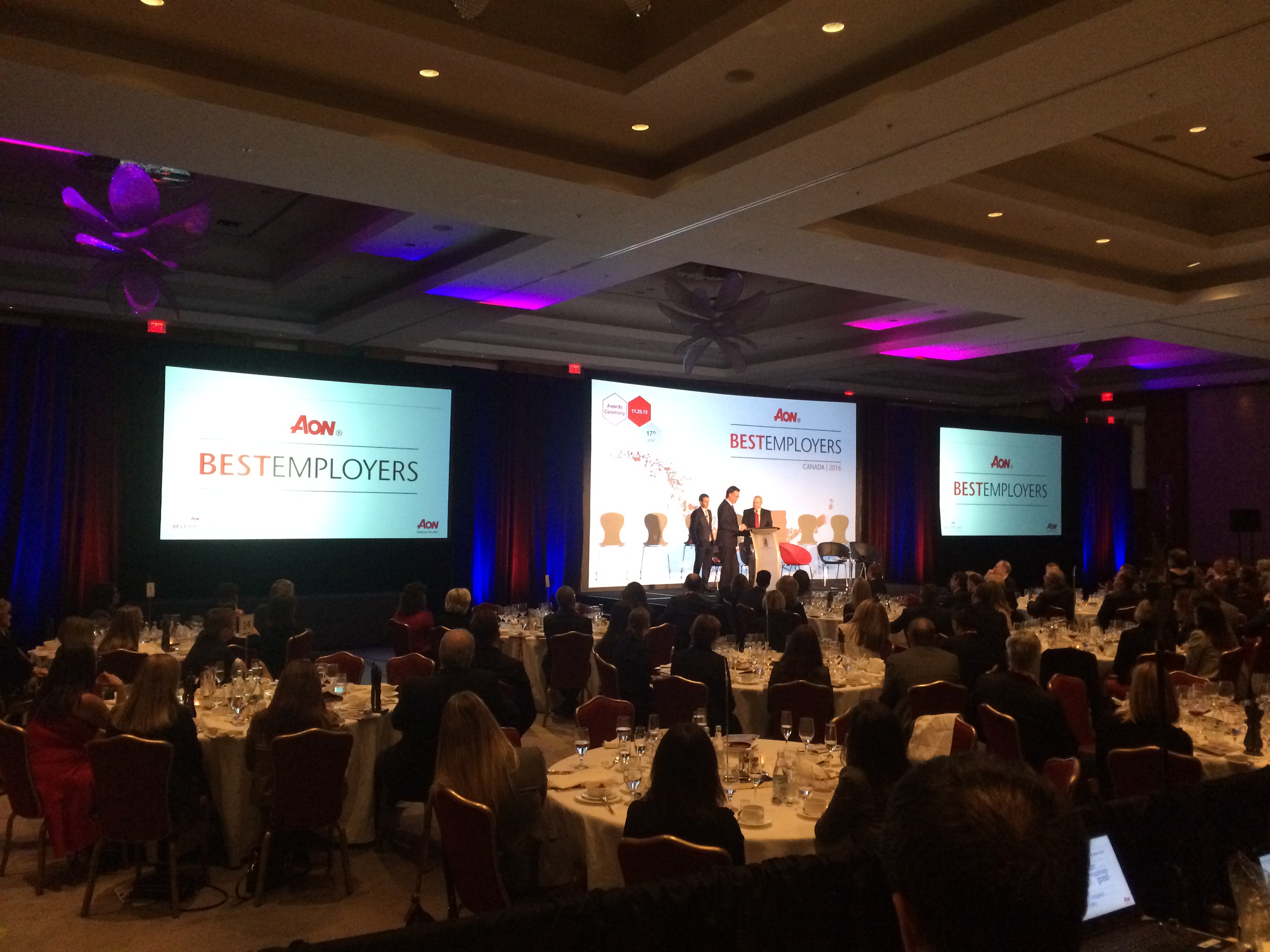 Advantages of Having AV Equipment at Award Ceremonies
AV equipment adds value to your award ceremonies by making sure music and speeches are clearly heard by everyone in the room. The high-quality technology also provides stunning projections that will amaze the audience. AV equipment can be catered to your production budget and can be customized to your stage design and event theme. Lighting and music can transform an entire space, so if you want to give your guests an experience they will never forget, choosing the right AV equipment is paramount to your success. There is a lot of planning and thought that goes into an award ceremony, and trusting the right company to advise you based on your goals will provide you these benefits and many more.



Our AV Services and Equipment for Award Ceremonies
Our certified production team can provide and/or operate the equipment you need for your ceremony including video screens, projectors, television monitors, laptop/DVD presentations, digital video backdrops, digital audio systems, ceremony audio/music, microphones, mixers, and even band support! You can throw the best award ceremony you've ever done with our high-tech equipment and qualified staff members. If your team can manage the production on their own, we are happy to rent our equipment to you. Whatever your budget may be, our creative design team is equipped and trained on advising you the right equipment that will achieve the best results. You can walk away from your event feeling rewarded by how well the production went, and how pleased your guests were.



Rent AV Equipment for Your Award Ceremony from bb Blanc
bb Blanc is a full-service, live event company based in Toronto. We pride ourselves on "Creating Event Magic" through the use of the latest technology for audiovisual display and support. We offer an amazing multitude of features that can be incorporated into any event so that guests will be engaged, amazed, and leave with lasting memories. Unsure on what you want? Tap into our brains for advice and our consultants will bring their expertise as they work with you to devise and orchestrate your event. For more information on bb Blanc and the unique additions we can bring to your award ceremonies, corporate gatherings, or live events, feel free to contact us by phone at (416) 360-0440 or by e-mail at info@bbblanc.com.