There has been a lot of buzz recently about 4K ultra HD, and the impact it will have on the events and entertainment industry. Technical talk about 4K ultra HD displays can be difficult to understand, but it is worth learning about. These incredible projections are being used by planners to present their concepts and messages in a unique way to guests at events, and it is becoming increasingly popular. Here's what event planners need to know about 4K ultra HD vs. full HD displays, and how they can transform bars, lounges, casinos, airports, and other venues.




What Is 4K Ultra HD?
In the simplest of terms, 4K is a higher resolution than what you would normally get from high-definition displays. The "4K" means four times higher—which is a lot. It typically refers to 3840 x 2160 pixels. When people think about image quality, many assume that the resolution is most important, when the pixels per inch are what really give images a clearer, stunning look.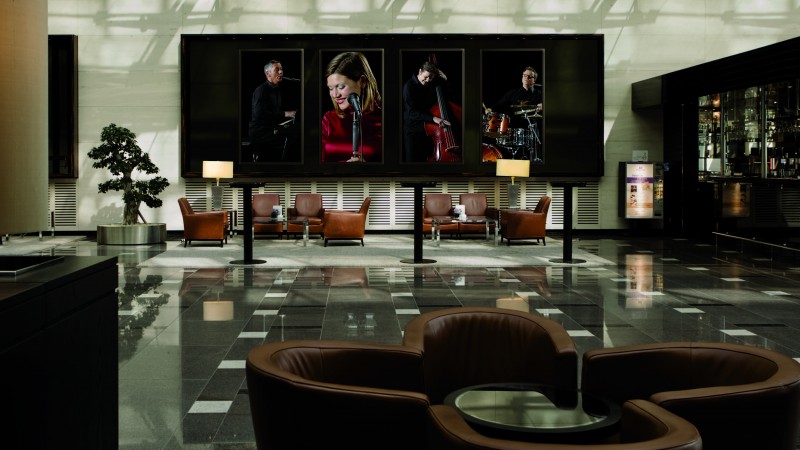 4K Ultra HD vs. HD Projection
One of the features that makes 4K ultra HD stand out from regular HD projection is that it works better for unusual stage designs and intricate scenic elements that need detailed projection mapping. When technicians need to blend multiple stacks of projection to get the most vivid, crisp pixels per inch, 4K ultra HD is the better choice.



4K Ultra HD vs. LED
The big advantage of LED is that it is extremely effective with ambient light. If you're setting up an event in a venue with lots of natural light, LED will be much more effective. The disadvantage of LED is that it can be expensive, and the image quality pales in comparison to 4K ultra HD. If your event is during the evening, or in a venue where very little natural light is present, 4K ultra HD is the solution for you.



4K Ultra HD Solution for Live Events or in Exclusive Locations in Toronto
Organizing a successful and entertaining corporate event takes commitment, planning, precision, and attention to detail. If you want to create an event that blows away your guests using the 4K ultra HD solution, bb Blanc has the technology you need. atmosphere is the first 4K ultra high-definition ambience and entertainment platform for live events or high-profile venue installations—and we have exclusive rights in Canada to use it. atmosphere is the perfect blend of technology and unique content that adds a new dimension to live events and event venues. You can choose from an awe-inspiring library of industry-grade live music films, mood films and ambient films.
Interested in taking your event to the next level? Contact us if you want to learn more about 4K vs. UHD, HD, or LED, and our consultants will bring their expertise as they work with you to plan and orchestrate your event. Our full-service, live event company is based in Toronto, and we pride ourselves on "Creating Event Magic" using the latest technology for audiovisual display and support. For more information on bb Blanc, atmosphere, and the unique additions we can bring to your live events, feel free to contact us by phone at (416) 360-0440 or by e-mail at info@bbblanc.com.