When it comes to audiovisual (AV) services at an event, it's important not to underestimate its overall impact. After all, it is often the sight and sound that sells the moment and brings the full experience to life. Take a presentation on a timeshare in the Caribbean for example: without audiovisual services, this presentation may amount to someone reading cue cards into a microphone. With AV, however, the situation can become far more dynamic and effective. Audiences can be shown full-scale images of sweeping locales and hear sounds reminiscent of the rolling ocean to capture the experience of being somewhere else. It is with these effects that you can infuse a little something more into your next event, especially when it comes to a party, conference or product launch.
Criteria for Choosing the Right AV Company
Toronto is a vibrant city with dozens, possibly hundreds of events going on every day. It is no surprise, therefore, that Toronto is home to numerous audiovisual companies, as well. Choosing the right AV company starts with knowing what to look for. Here are a few ideas to keep in mind:
Is the Company a Team Player?
Your AV company will have to work with numerous individuals during the event planning process. These people can include planners, speakers, sponsors, subcontractors (if any), and managers of the venue in order to coordinate everything from available outlets and stage size to which songs get played when a speaker comes on stage. Consequently, the ability for your AV candidate to communicate clearly, explain as necessary, and accommodate properly the different needs of participants is going to affect how well everyone can work together for the final event.
Check Reputation and Recommendations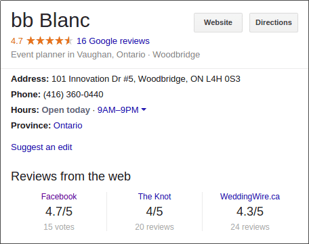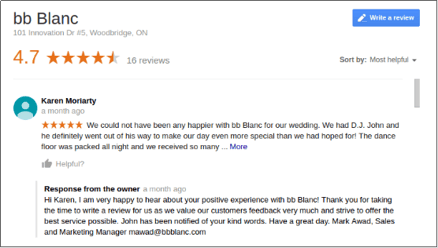 Testimonials and references are useful tools for evaluating a prospective AV company, but they both have the downside of being provided by the company itself. If you want to get a second opinion on a candidate AV firm, then it helps to check out the company's online reputation. Outlets like Google+ and Yelp allow you to review the public's feedback directly. When perusing reviews, pay attention to both the good and the bad. Keep an eye on the dates of these reviews as well as any potential responses from the company itself. Do they acknowledge less-than-stellar reviews and show a willingness to improve, or are they more hostile to criticism? This can give you a sense of the kind of mentality the company will have when you are working with them.
Providing Electronic and Non-Electronic Support
It's important that your Toronto audiovisual company is able to provide on-site assistance during the event at a moment's notice. It is reasonable to expect project managers and technicians to be on-site during set up and rehearsals and especially during the live event. In doing so, the AV company is able to provide immediate responses to any problems that come up or changes that have to be made to the arrangement.
You Want an Experienced AV Company
Event management and AV in particular are very fast moving fields and new companies rise and fall all the time. Getting your AV services from a company with an established history and work experience means being able to trust that the people you hire are able to deliver consistently and professionally to meet your needs. Feel free to verify past experiences by inquiring about other jobs the candidate company has done. Ask for a recent client list and possibly testimonials, and always verify the references you are given.
Look for an Audiovisual Supplier with Creativity
Reliability and affordability are all useful metrics, but one of the most underestimated is creativity. Your AV company should have a creative spark that sees them able to use new technologies to craft truly magical and memorable experiences. This means being able to use things like projection mapping—making multimedia projections onto flat or even 3D surfaces—and innovations like digital cinema installations to create unparalleled and unique picture and sound experiences. Each new technological development in AV is capable of fostering hundreds of new ideas and your ideal company will be able to tap into these possibilities.
AV Equipment
The quality of your sound and visuals will be directly related to the equipment used. You should always try and assess the AV equipment used by a candidate company. Pay particular attention to how well it is maintained and if it's capable of producing the effects you need. This is especially important if your event calls for high-energy music or cinematic-level sound effects, since even slight discrepancies in performance can affect their impact. Another element is that the candidate company should be on the pulse of industry trends and able to have access to at least some of the latest equipment so that you can have the full suite of options available to you.
Technical Services
Technical services can run the gamut from simple equipment maintenance to installation and implementation of event needs. A good sign of AV technical services is that the company is willing to involve you in the planning process. For particularly involved events, they may even storyboard the whole evening like a movie director pitching a scene. Some of the most progressive AV companies can even show you a computer simulation or 3D rendering of your event so that you know what it will look like before it's set up. Good technical service is about translating ideas into action, especially when it comes to finding practical approaches for especially creative effects. Since some AV companies in Toronto offer equipment rental, technical services will also cover the quality and usability of what you rent. Technical services should, at a minimum, cover the installation of your rental equipment and ensuring it works as advertised.
Quality Service at an Affordable Price
While quality is going to be a big factor in your decision, another one will inevitably be the impact on your wallet. Quality does have its costs, but they shouldn't be severe enough to make you doubt the whole project. A good AV company will work with you to devise an experience that fits both your mental image and your financial reality.
bb Blanc is an award winning, Canadian-owned and -operated company specializing in staging and audiovisual services as well as live entertainment for the corporate and social event markets. We pride ourselves on "creating event magic" by crafting specialty programming for a wide variety of events, such as meetings, conferences, trade shows, product launches, awards galas, fundraiser galas, fashion shows and more. By using the best audiovisual technology and people in the industry, our goal is to create events that will leave your guests with a lasting impression. For more information on bb Blanc visit us at www.bbblanc.com, call us at 416-360-0440 or email us at info@bbblanc.com.