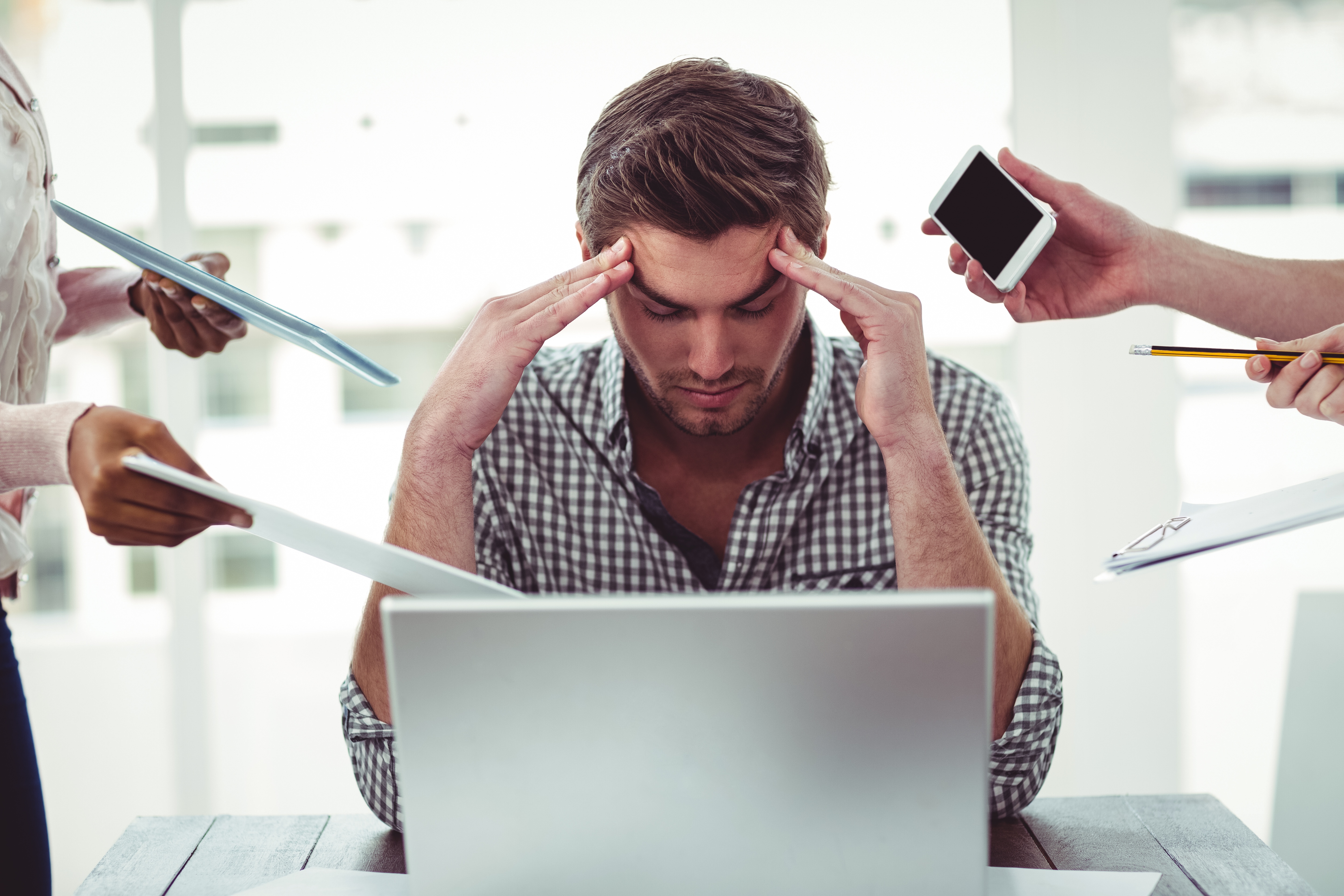 There is a reason Event Planner has ranked so highly on the world's most stressful jobs for so many years. Event Planners are often asked to make the impossible happen (which, they often do). And in doing so, part of their job is taking the stress off their client and absorbing it. That's a lot of stress on it's own, now factor in when these don't go according to plan, or Plan A falls flat. Some things like Force Majeure cannot be avoided, but there are some common avoidable mistakes you don't need to make when planning. Some may seem obvious, but often it's the most obvious we toss on the back burner and don't plan enough for.
Booking Meaningless Entertainment
When planning corporate event entertainment, it's important to understand that although entertainment is key, it should support your goals and objectives. Many event planners forget this and hire entertainment that either doesn't reflect the values of the brand, doesn't fit the theme, or just seems out of place. Every event should have a specific theme or purpose, and your entertainment should enhance that theme or atmosphere, even if you are planning a social event.
Demographics (and Psychographics)
Forgetting to consider the demographics of your audience is another big mistake you cannot afford to make when planning corporate party entertainment. Unfortunately, this happens all the time. An organizer may hire a celebrity to perform at an event, only to realize the majority of the audience doesn't know the songs or get the humour of the artist. Choosing entertainment that suits the majority of your audience will be your best shot at appealing to their interests and helping them have a good time. This also applies to your catering, and even room set-up.
Setting a Budget
A critical part of your event planning process is budgeting. You need to ensure you have a realistic estimate of what your event will cost, and what percentage will go towards entertainment, audiovisual, catering, rentals, etc.. The goal of your event is priority numero uno! Anything you book for your event needs to contribute to that goal. Make sure you consider all the costs associated with your bookings in advance, so you are not met with any surprises. You can speak with your AV and entertainment partner(s) and see how their services can double up as decor. Things like lighting, projection mapping, aerialists and champagne pourers can really transform a venue from drab to fab (excuse my rhyme, I just had to).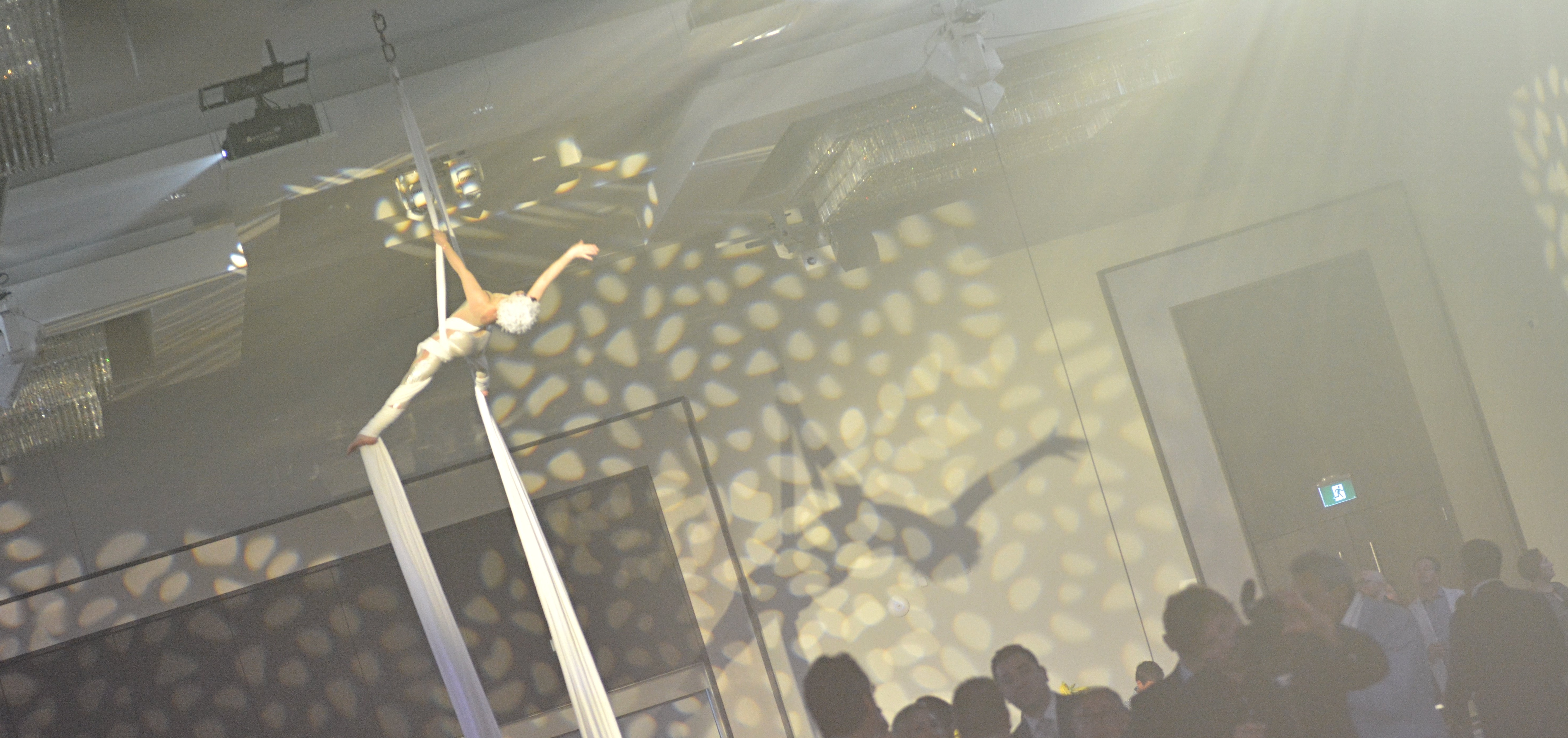 Problem Solved: The Power of AV and Entertainment
There are many benefits to working with a professional audiovisual and entertainment partner for your corporate event. With their experience, talent, and resources, they can help you plan the perfect event and avoid common mistakes. Here are some problems they can solve for you:
Stage Setup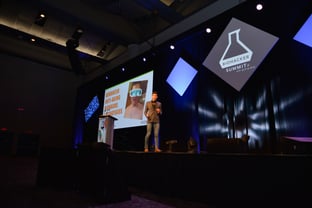 You can decorate your venue as beautifully as you want, but if your decorations are obstructing the stage, your performers will have less room to entertain and your guests will be unable to see what is happening. Make sure that when you set up your stage, it is clear, viewable from all ends of the room, and that your performers and presenters are well lit. Your Aundiovisual partner will know how to properly set up lighting and audio, so everyone in your venue can see and hear the performers.
Production
Throwing the perfect corporate party relies heavily on your production. A corporate entertainment agency can provide packages for you that include production expertise and work with you to set up an event that is well-organized, well-produced, and above all—well-executed! Production deals with every aspect from your event, including lighting, audio, artists, visuals, and coordination.
Dedicated Time
If you are planning an event close to the holidays, time is likely something you have very little of. Trying to organize an amazing event for your employees, network, or customers takes months of planning, and since the weeks leading up to the holidays are so busy, you may not have the time or manpower to get the job done. That's where corporate event agencies come in. They work full time organizing and setting up entertainment for events, plus, some have their own DJs, dancers, and bands. You can trust an agency to be your one-stop shop for everything you need to have a perfect event.
Resources
Staff is another vital part of planning a great corporate event. If you don't have the staff on hand to set up your event or if they are not trained on how to operate or handle the equipment, you will spend time worrying about whether they will do a good job. Simply hiring an agency to provide the equipment, resources, and technicians for your event will relieve a lot of the stress.
Audience Engagement
Spending money and time to organize a corporate event won't be worth it if your dance floor is empty or your audience is falling asleep. Quality Sound will keep your audience engaged in your brand message. Dynamic visuals will keep them interested and lively entertainment knows how to work the crowd. They can slow it down and speed it up to suit your tone and timeline.
bb Blanc's Corporate Entertainment Solutions in Toronto
When it's time to call the pros, you should choose bb Blanc. We offer a range of corporate entertainment solutions and pride ourselves on "Creating Event Magic" using the latest technology for AV display and support. We also have an arsenal of talented live entertainers that will blow you away. If you're not sure what you want, contact us and our consultants will bring their expertise to devise and orchestrate an event that works with your budget and time frame. For more information about our team and the unique additions we can bring to your corporate party, tradeshow, wedding, or other occasions, feel free to contact us by phone at 416-360-0440 or by e-mail at info@bbblanc.com.