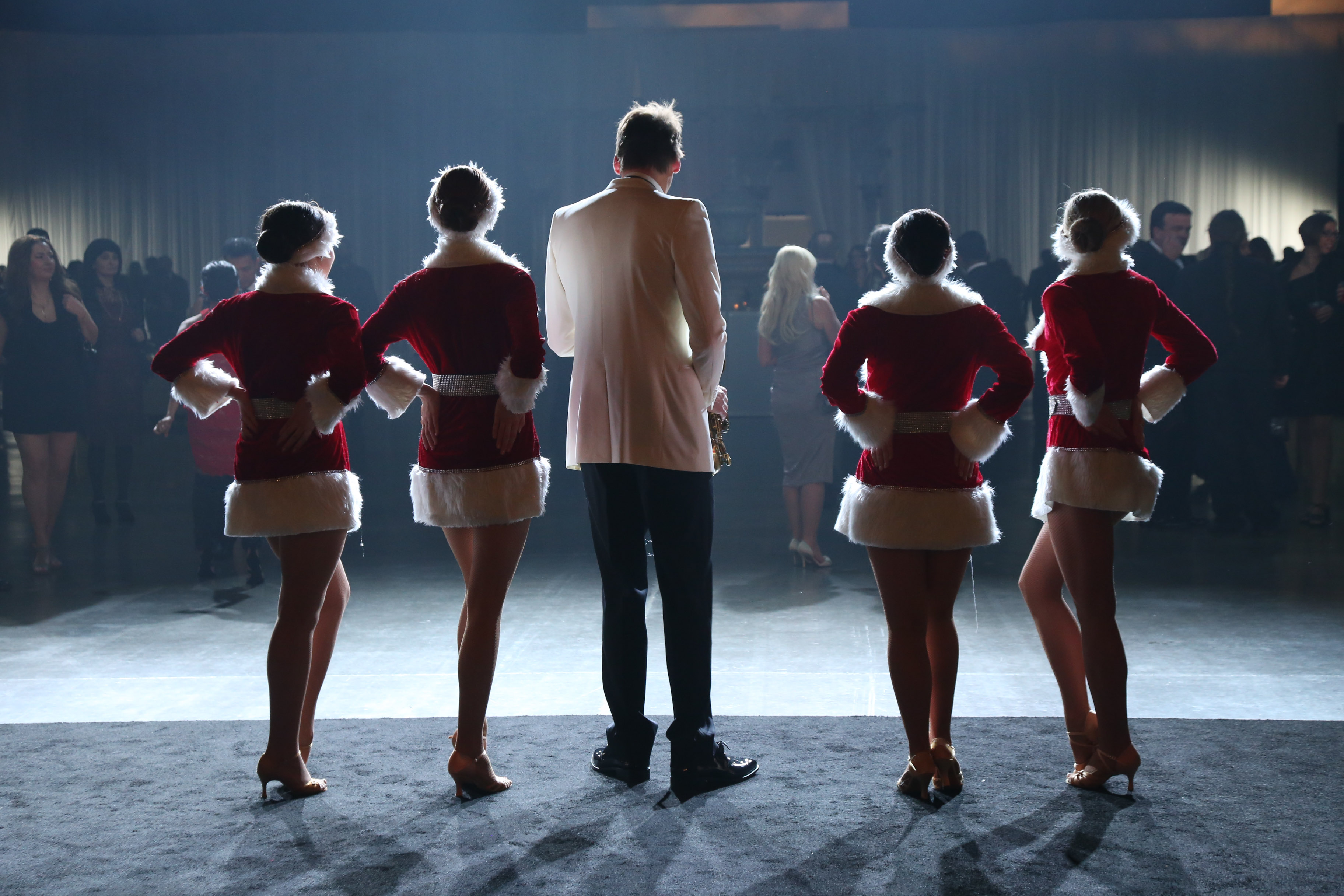 Since the dawn of the 9 to 5, the office holiday party has always been a given. A time to celebrate the year's successes but somewhere along the way some have lost touch with the true meaning of it. This is a time to celebrate your employee's successes and all the hard work they've given you all year and in the age of corporate culture, beer fridges, and nap rooms, the Holiday Party can also serve as a major tool in building brand champions within your organization. Our people can be incredibly helpful when it comes to marketing - when your staff loves your brand, so will their family, and their friends, and so on. Good employee experiences go very far and a good place to start is using your annual holiday party to spoil your staff and boost your corporate culture.
Live Entertainment
Live Entertainment adds a WOW factor to any event. Whether its a headlining band or something unique and mind-bending, the entertainment is going to have people talking.
Benefits of Live Entertainment
Promotes an atmosphere that encourages attendees to interact
Gives attendees an experience they'll be telling their friends about
Bands engage with crowds and can get the wallflowers on the dance floor
The right entertainment can bring your theme to the next level
Ideas we love
Live bands and DJs (we may be a teensy bit biased here...)
Aerial performances
Roaming illusionists
Indoor ice dancers (see below)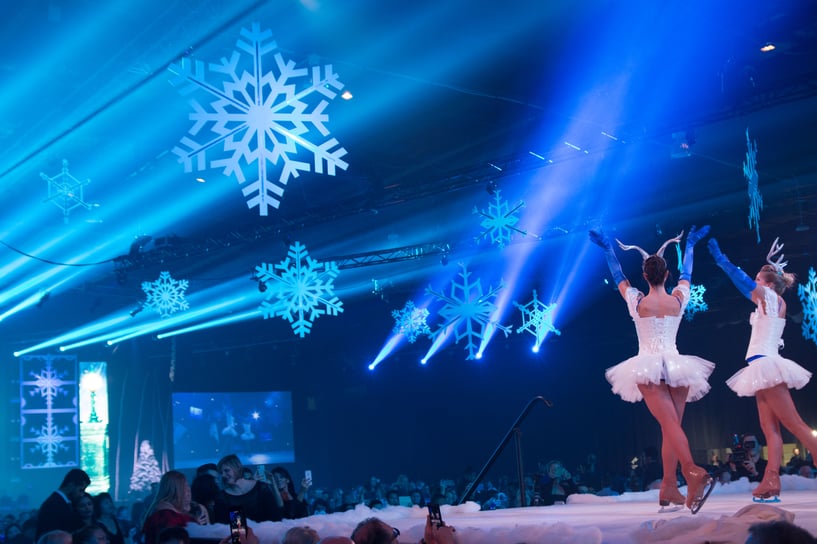 Immersive Experience
Make their eyes light up with an immersive atmosphere that goes beyond the office. But how can you make your event "immersive"?
Lighting and Themes
It's no secret that lighting can transform a space and help transport your guests to the experience you've planned for them. Combining your lighting with your theme and carrying that on throughout the evening is integral to a truly immersive event and lighting design.
Projection
Projection isn't just made for PowerPoints. Take the projection off the screen and onto the space itself. With widescreen projection blends and projection mapping, the possibilities are nearly endless.
Make it Insta-worthy
Instagram has become the go-to source of brand trust and notoriety and there's pretty big a guarantee the majority of your employees are using it to some extent. You may even have a brand hashtag that you use in your own marketing. Is it known companywide? Are your employees using it? More and more at events, we see mini activations that are straight-up, just "for the gram". Putting together a couple of unique photo ops that ooze corporate culture will increase your social media presence and raise your clout as a sought after company to work for (and people like to buy from those types of companies).
Make it Personal
Personalized giveaways make an impact and make your employees feel important (as they should). It lets them know you see them. For example, in our industry, there is a lot of travel involved. Whether it's going to technology and industry conferences around the world or traveling across North America to provide our audiovisual services for various types of events, we travel a lot (especially our technicians). So with that in mind, we got everyone personalized carry-on bags that they can use for their travel needs. It helps that they were pretty stylish too ;).
Need help getting started?
Event professionals, like the ones at
bb Blanc
, can help you create and execute your holiday party and work with you to achieve your goals. bb Blanc is a full-service,
live event production company in Toronto
that prides itself on "Creating Event Magic" using the latest technology for
AV display and support
, and an arsenal of talented
live entertainers
. We offer an amazing multitude of features that can be incorporated into any event so that guests will be engaged, amazed, and come away with lasting memories. If you're not sure what you want, contact our
corporate event production company
and our consultants will bring their expertise to devise and orchestrate an event that works with your budget and time frame. Plus, we can also provide you with advice on more event planning problems and solutions you may not have thought of!