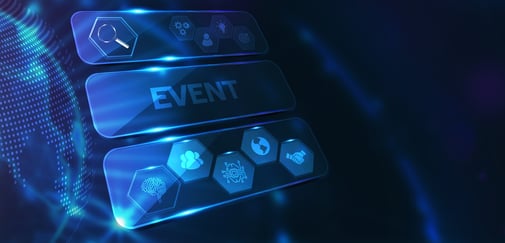 Missed the April SITE Canada Soundbites? We've crafted a recap just for you.
Throughout this past year members of our team have been invited to discuss virtual events, best practices and thoughts on how to adapt.
Here we recap the SITE Canada Education Series, April Soundbites with Melissa Deslauriers on "How to Rock Your Virtual World & Make Tech Your Friend"
SITE Canada: What are some of the "best practices" in the virtual meeting / event world, that you have realized over the past year?
Melissa: The past year has reinforced for me, that if you establish concrete end goals, invest in the right technology for you & your audience and allocate enough prep time, it is possible to provide exceptional event experiences in a digital world.
I've also learned that collaboration is key. Lean on your peers, leverage your relationships with your suppliers. You don't know what you don't know, but they do.
SITE Canada: virtual events take more planning and prep work than clients expect. Do you agree and why is this, do you think?
Melissa: They certainly do. I think we can all agree that high end, experiential events require a broadcast mentality. This means that on the front end they need a team to bounce around ideas, storyboard, script, write and rewrite. I can't think of very many films or documentaries that were given a day where everyone showed up, turned a camera on, said a few words and said that's a wrap.
It's also new territory for most of us in the events world. We are used to face to face where a whole lot can be communicated with a simple look or on clear-com "behind the scenes". This is not necessarily the case when you are all remote and digital.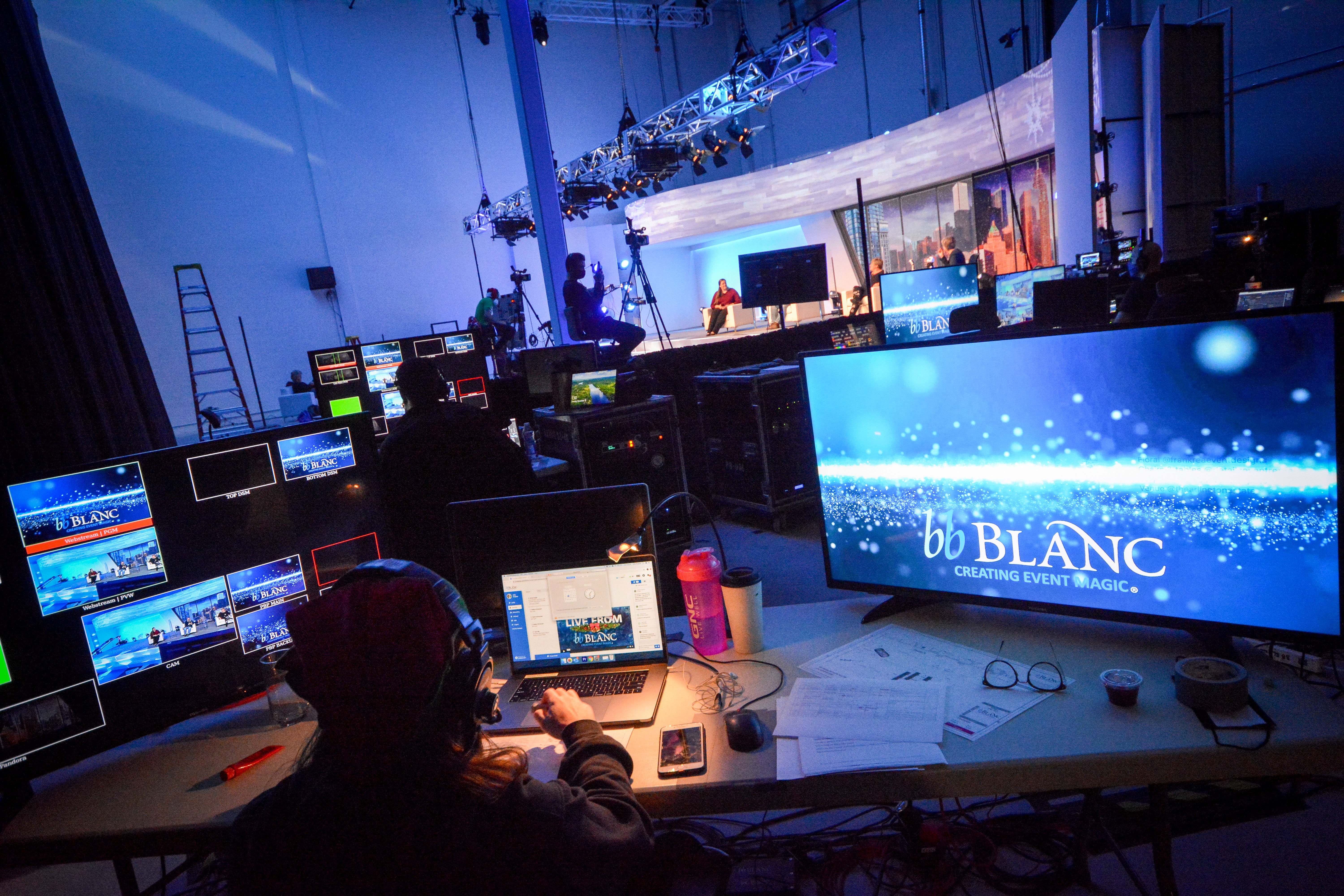 SITE Canada: Can you give us a few reasons why we should consider using an event stage / studio for our virtual events?
Melissa: An event stage or broadcast studio can truly set the stage for your event success. Just as you would select the best venue space, ballroom or outdoor location, this can set the ideal experience/mood.
Other benefits include robust back-end systems. Think true hard-wired fibre Internet, with back-up to ensure what you are sending out from a source that is of the best quality. Not everyone has access to the best internet/streaming capabilities, so you need to think of that from a preparation perspective and ensure what you are sending out is solid from the start.
Audio must be high quality. Yes, you can use your laptop mics, however if your event is high-end and the presenter is high calibre then so too should be your support. Would you skimp on this for in-person? If you knew the keynote presenter was at their best walking around, engaging the audience on a wireless mic, you would do so, so why not ensure you can do that in a broadcast setting?
These studio spaces are set with that in mind along with good quality lighting and cameras. Many also include multiple camera angles, which is less taxing on the attendees and can easily capture and maintain their attention. You are now competing with so many other things, like what is the latest and greatest on Netflix, laundry, or social streams. Make sure your event is the one to watch.
SITE Canada: What are the benefits of pre-recording content for virtual events?
Melissa: For presenters who may not be comfortable presenting in a virtual setting, and many are not, let's face it you can't see or read the audience, this can be an ideal way to set them up for success.
For those who may not have access to a good place to record, think appropriate background, audio, lighting and internet, again this is a good solution. It also lets you do more than one take or record. Many suppliers can help piece together the best selections if necessary. Everyone wants to look good and do well, so help them.
Recording will also provide your presenter with teleprompter solutions and a team to "coach" them or cheer them on.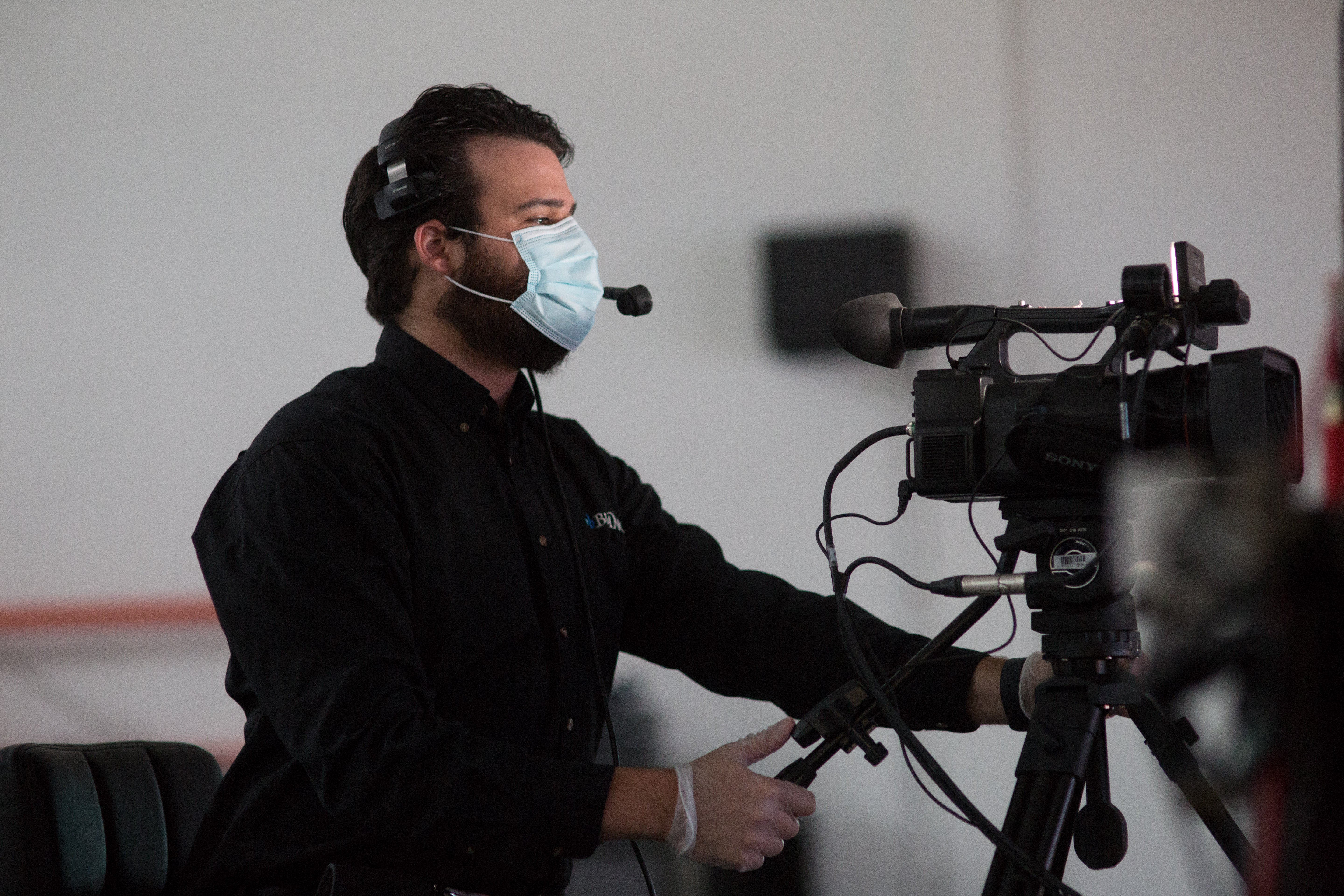 SITE Canada: How important are and what are the roles of AV technicians in a virtual event?
Melissa: Tremendously important. These folks have forever had our backs on event site. The infamous "crew in black at the back" know what they are doing and are more than willing to share that knowledge and expertise with you. Simply ask.
In fact, I think one of the greatest demands today is having a remote technical team to assist with event needs.
This can be everything from coaching your presenters, managing Team & Zoom calls and webinars, as well as helping with cue to cues and event prep. Not to mention helping in capturing videos that tell a story and assisting you when it comes to outlining a solid show flow.
SITE Canada: As we move to the hybrid model of events, what do we need to be aware of when budgeting for our AV requirements.
Melissa: Hybrid is the new event term/trend however we need to really assess what that means. It wasn't long ago that Hybrid meant throwing a stationary camera in the room and capturing one angle of the presenter. Was the online audience even involved?
How do you want to present your event? Will it be a broadcast with VIP attendees and presenters in studio with the bulk of the attendees online, or will it be the other way around?
Again, go back to basics and start with the end in mind. What are you really trying to accomplish? Once you know that you can really work with your event team to establish the best ways to do so. Then you can figure out what are the nice to haves, the need to have and ultimately the budget.
For information on SITE Canada, and how to become a member, click here.
To discover more on how to enhance your events & event strategy, let's talk! Connect with a bb Blanc team member today.
"Creating Event Magic" is our guiding philosophy. Founded in 2008, bb Blanc is a Canadian-owned and operated live event company supplying award-winning audiovisual/staging production and entertainment to both corporate and social event markets.
Whether it is virtual, in-person, or hybrid, our team is here to support your unique event needs.
bb Blanc is committed to showcasing a clients' vision with a personal touch.