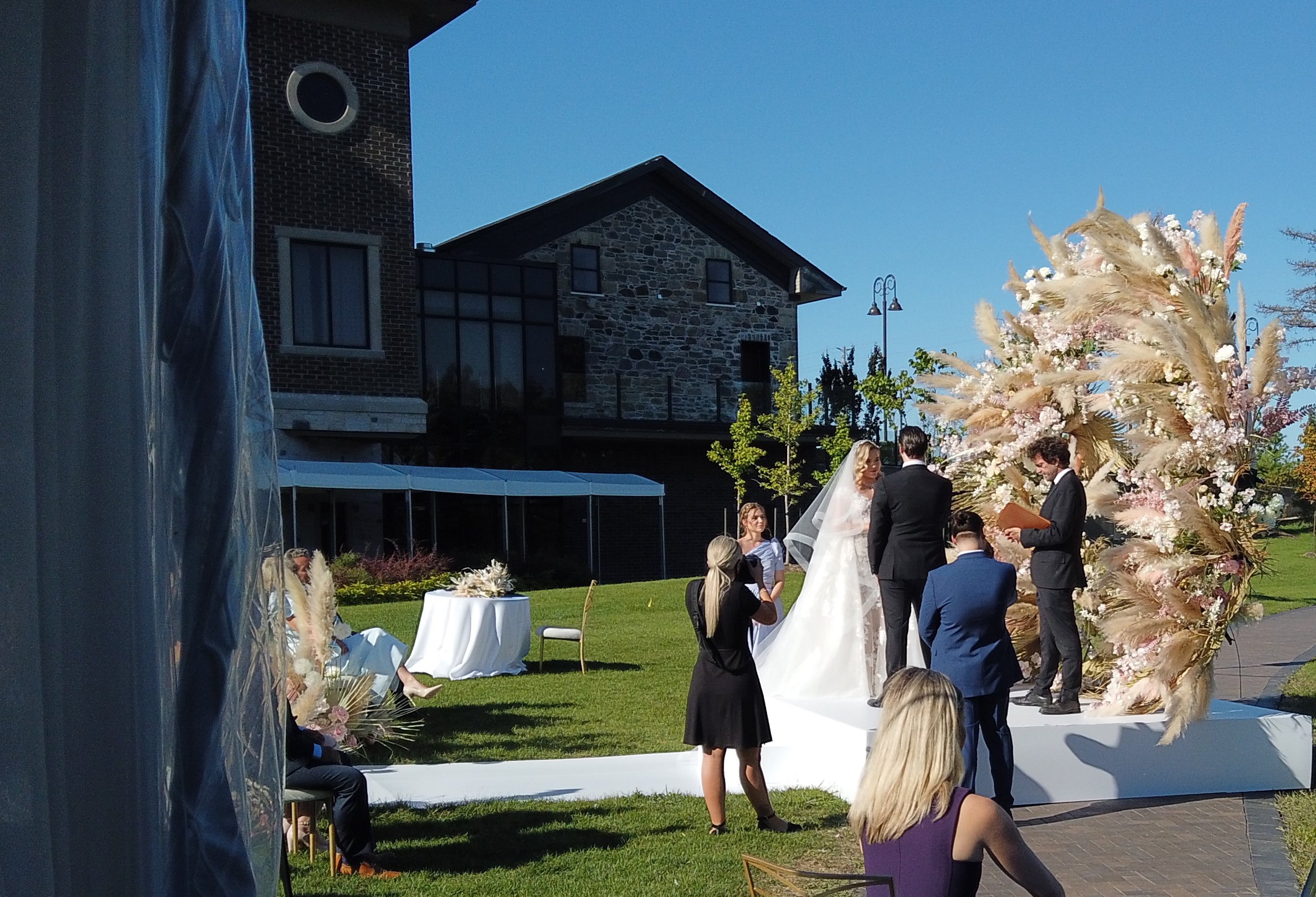 It's without question the pandemic has changed the way we celebrate. With imposed restrictions on events and weddings, it can be hard to imagine the wedding of your dreams, especially with the current ban on dancing (footloose anyone?). That is why it is so important to make the most of your micro wedding and a great place to start is setting the right ambience for your special day. Here are a few ways to set the mood with a minimal footprint (and headcount).

The Versatile atmosphere
The original Virtual Band. Atmosphere encompasses curated music content that is streamed across four monitors. In fact, it is such a perfect solution, you'd think it was a result of the pandemic, but no. This tried and true technology is well established and can give you a live band experience without adding to your headcount. Atmosphere can also be used to add ambience with background video content to add to your decor.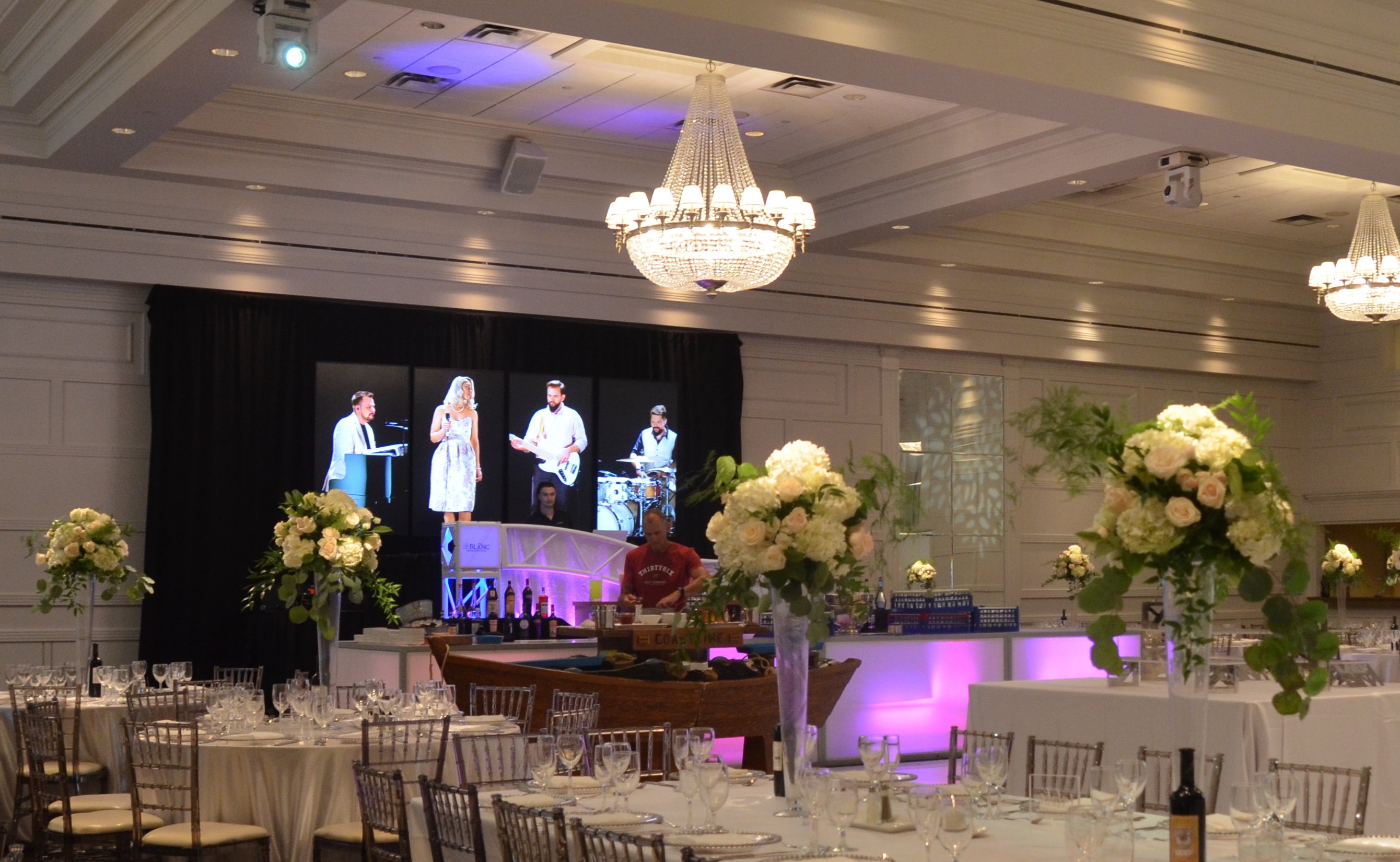 (this image was taken prior to COVID-19)
Experienced Music Stylist
Just because you can't dance doesn't mean you don't need music. Music along with lighting establishes ambience. And with special dances (like first dances) being the exception to the rule, an experienced Music Stylist (DJ) can make a world of difference between being interrupted, because you chose to play the music off your Maid of Honour's iPhone and she got a new tinder match, and having the first danced you've always dreamed of.

Roaming (Solo) Musician
A roaming musician, such as a violinist, adds an elegant and sophisticated touch to any wedding. When it comes to a micro wedding, the intimate performance is an upscale, added touch. Not to mention, a solo musician only adds one person to your headcount while adding to the experience.


We're Here For You
Trying to plan your micro wedding can be daunting. When it comes to something as special as your wedding day, it's important to make it as safe, as it is memorable.

If you're stressing over transforming your dream wedding, contact our event specialists to help you with everything from Audiovisuals to Entertainment.