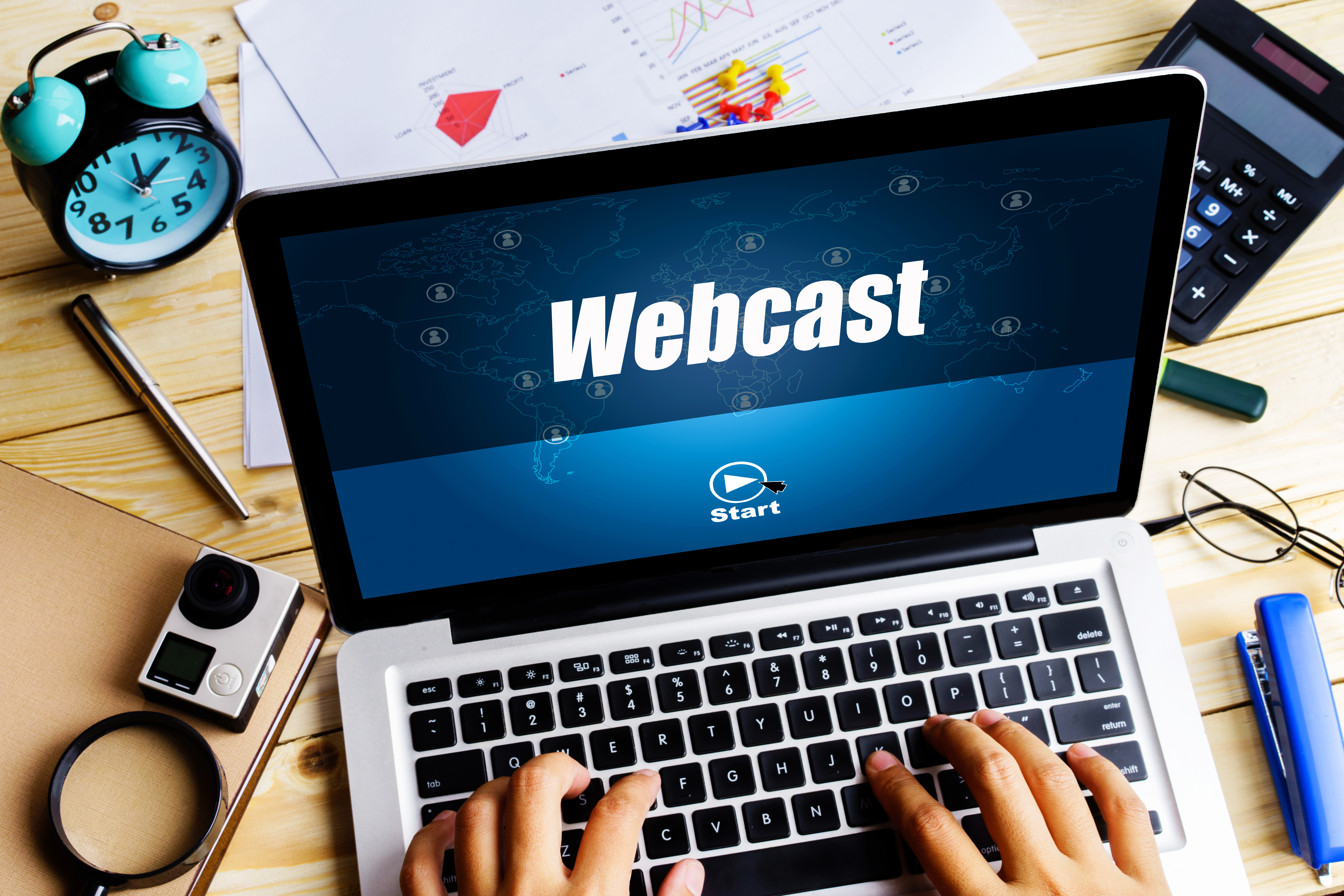 Before canceling your event due to travel restrictions, consider a hybrid solution. Your event is important and your guests still want to attend and learn. Webcasting and web streaming to your out-of-town attendees could be the solution to saving your event and the investment you've already poured into it.
Full Webcasting
Full webcasting is the process of sharing live video of your event over the internet. Your attendees will be able to attend your event virtually (from the safety of their homes or offices) as if they were attending in person. They would have the ability to interact with your presenter and join in any Q & A.
Web Streaming
A more cost effective option from traditional webcasting is web streaming. Streaming allows your virtual attendees to view your content remotely. Unlike web casting, there is no interactivity but does offer your audience the freedom to watch at their convenience.
Hybrid Events
So you're committed to going ahead with your onsite event. The venue is booked, the caterer is paid, you're all set to go. However, many of your attendees are facing travel restrictions. A hybrid event could be the solution you're looking for. With hybrid events you can deliver your message to a your in-person audience as well as your remote one by using webcasting or web streaming.
bb Blanc Virtual Event Studio
Beginning April 1st, 2020, bb Blanc will be launching our dedicated Virtual Event Studio to assist clients looking to web cast and web stream their events. The studio is preconfigured and optimized with lighting, audio, cameras, and streaming technology to simplify your virtual event.