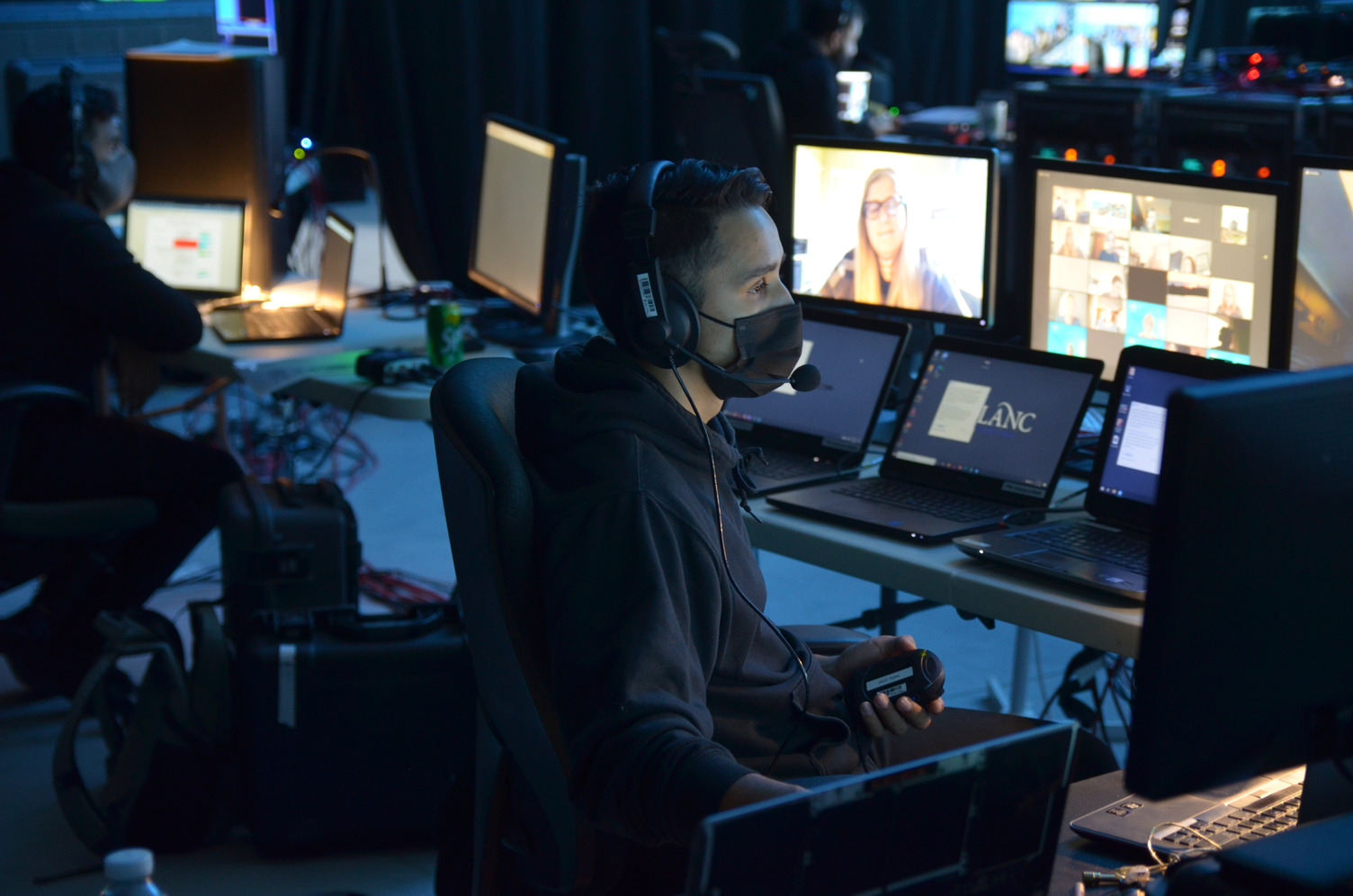 Effortlessly blending into the background, checking details and timelines as they go, ensuring event success.
They are the ones in show blacks. They are the ones you can count on in your time of event need. They are passionate, resilient, resourceful, and all-knowing. They are the first to arrive in the wee hours of the morning and are often the last ones to leave after the event day is done. They calmly take the reins and ensure the event plan stays on track long before the actual event schedule begins, and they quietly make changes behind the scenes to make you look good…every single time.
Unsung Heroes
Before you know your mic needs a fresh battery, they do, before your PowerPoint hold slide needs to go up, they place it, before your lights come on, they've done a lighting check. These are the event technicians, our "show techs," and they are the unsung heroes in the event world.
In a world where events have gone online, where do these folks fit in?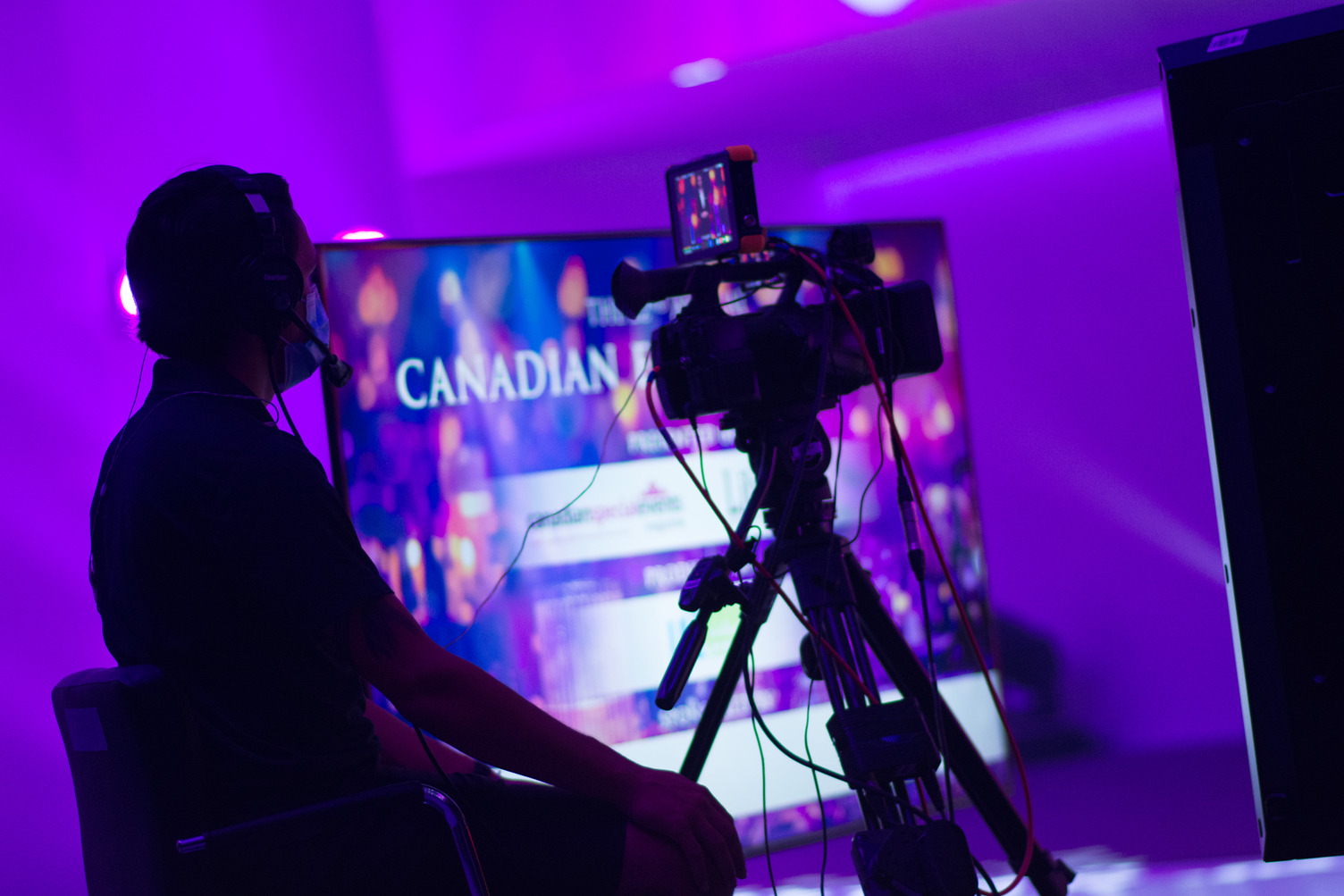 As the pandemic continues, we hear about businesses shutting down, people struggling, events going online. However, in an industry where those who do the most for others and never have the spotlight turned on them, what will happen to their roles? Their passion? Their profession?
We've all been online, be it Zoom, Teams, Hopin, Hubilo, and while a do it yourself model is great for the "happy hour" get together with friends, the time has come to step events up a notch.
In the meetings and events industry, professional messaging is key, and messaging should be what your presenters are focussed on, not the waiting room or who to highlight on a Zoom call.
Enlist the Pro's
Who should you turn to in your time of event needs? Your event tech of course! They know the world of technology, and while we've been anxiously shouting at our computer screens (yes, we all do it) they've been steadily learning the ins and outs of constant changing platforms and how to best integrate them with the already in place knowledge of events, and how to broadcast them, successfully, to an audience online.
Whether in a studio with you or from a remote production control room, the technical team you've come to rely on at in-person events is still here for you in an online world.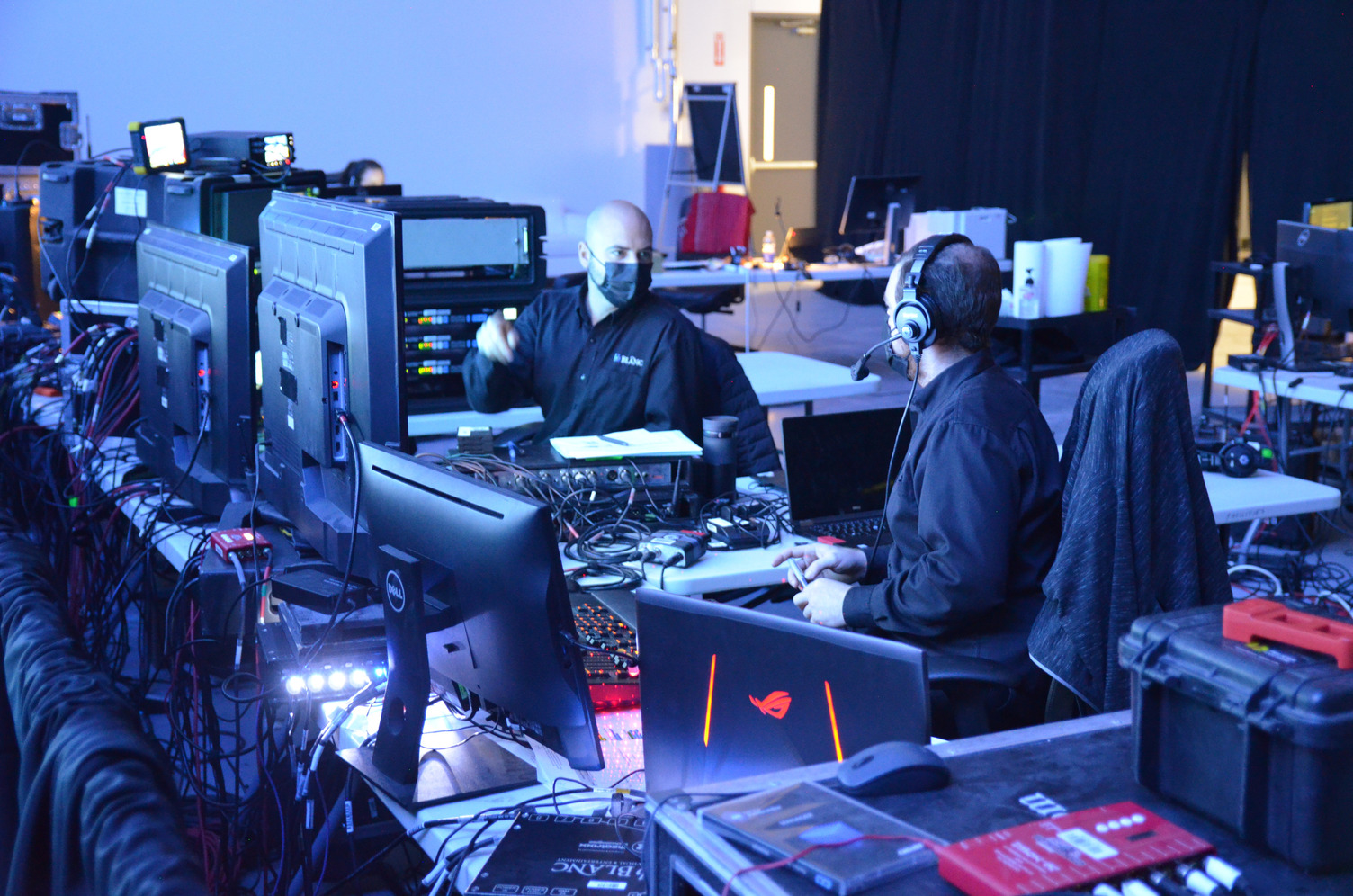 They will walk you through the rehearsals, check your audio and video, and ensure your lighting and bandwidth work too! They've been there, seen the good, the bad, and the ugly, so you don't have to, and are more than willing to share their wealth of knowledge with you, to achieve event success. Take advantage of these available resources. Book your technical team well in advance. Include them in planning calls, ask them to review your event needs, solicit their input on content and timing. Rely on them as the consultants they are.
At an in-person event, those who solidly ensure events are on track, and successful are seldom seen or heard, yet if you listen you will see the strength they bring to the overall team. In an online world, we need to reach out to these resources, value their roles, and ensure their assistance is confirmed before "go live".
Invest in your team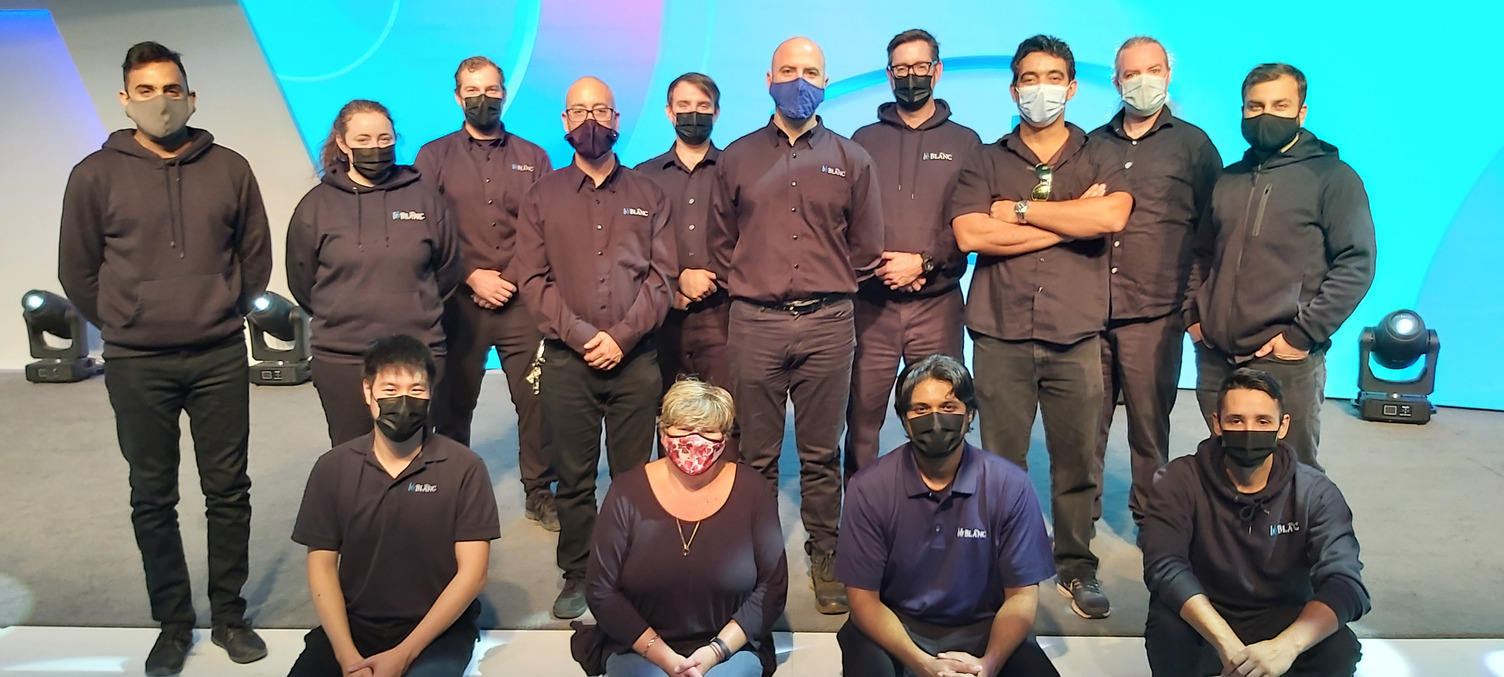 When you pull back the curtain of a successful event, be it in-person, virtual, hybrid, or live, the team that has always been required is still needed, and there, in show blacks, quietly and calmly keeping the event on track. Success is a team effort, make sure you have a dedicated team with you.
Invest in a knowledgeable, professional team for your online event, just as you would for in-person. The difference in quality is worth the time and money.
It's time we put our technical teams in the spotlight.
"Creating Event Magic" is our guiding philosophy. Founded in 2008, bb Blanc is a Canadian owned and operated live event company supplying award-winning audiovisual/staging production and entertainment to both corporate and social event markets.
bb Blanc is committed to showcasing a clients' vision with a personal touch.