Hosting a corporate holiday party can have many benefits for a company and its employees. While many companies want to boost employee morale by holding casual gatherings, lunches, and parties, they are fearful of the risks associated with them. But it doesn't have to be that way. The end of summer is a great time to hire corporate party entertainment in Toronto, and when you work with the professionals, you can make sure your event leaves a lasting impression on all guests and attendees, for all the right reasons.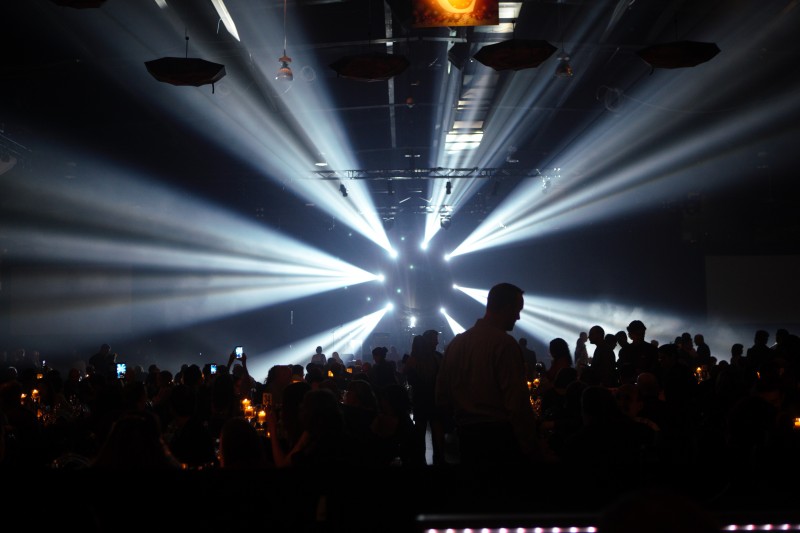 The Importance of Corporate Holiday Parties for Businesses
Free drinks, prizes, games, and great food are all great parts of corporate holiday parties, but the main reason why these events are so special is that they are a way for company owners to get together and thank their employees for their hard work. Getting a year-end bonus is always a great idea, but nothing says thank you like some social time with fellow employees, managers, and owners. However, if your company wants to provide both, you can be sure your employees will work hard all year round!



How We Help Event/Party Planners
We help event and party planners achieve the event of their dreams because we have years of successful experience and think outside the box. We can help you get the theme you want, we are adaptable to various demographics and purposes, and we work within your budget, check for insurance, and provide high-quality entertainment. Here are some of our services that can turn your holiday party into an event your employees will never forget.
Advice on Choosing the Perfect Venue
The venue you use provides the right backdrop and staging for the entire event, and our team is experienced with working with various venues, and can help you coordinate logistics with on-site staff and property management. We do this to help make sure that your corporate holiday party is put together and performed successfully. If you have a venue in mind, we can make arrangements for you, but if you require suggestions, we can provide some ideas of our own. We work with a variety of excellent venue partners that provide top-quality settings for your event.
Unique Entertainment Solutions
If you're looking for the right entertainment solution for your event, consider our company's amazing DJs. Our DJs are experienced for all kinds of events and know how to set the mood and break the ice at the beginning of your event. Using DJs for your event gives employees and guests something to look forward to, improves company morale, makes the event fun for everyone, and even allows for team building experiences through activities such as dancing or karaoke. They can also work in tandem with customized backdrops, LED video wall technology, or energetic lighting. Our entertainment options also include aerial circus performers, bands and musicians, dance groups, specialty performances, and more.
Quality Audiovisual Equipment
Having audiovisual equipment that is high-quality is often the key element that makes your event successful. If you are using old speakers, small screens, or defective microphones, your entire presentation can quickly fall apart in the eyes of your guests. This is why our corporate audiovisual (AV) solutions in Toronto are so great! We provide a variety of top-notch sound system rentals that include audio mixers and DJ equipment, speaker systems, band rider support, screens and projectors, LED walls and screens, and more!
Amazing Lighting Effects
If you want to make your event shine like magic, consider renting corporate holiday party lighting services. We provide event lighting rentals, that can help you craft unique and memorable experiences for your guests, and shape the mood of the room. Lighting rentals are great if you want to achieve a classy look, meanwhile if you are hosting an evening event, we provide dramatic spotlights and laser displays. We provide stage lightings, gobos, LED uplights, moving light fixtures, and more. Lighting is one of the most essential factors in setting the mood for an event, so whether you are planning a Christmas party at the end of the year, or a summer bash, we have the tools you need to achieve the right atmosphere.
Why Choose bb Blanc?
When it comes to throwing a fun holiday party, bb Blanc are the experts to work with. We have worked with many companies and organizations in the Greater Toronto Area to help them set up the event of their dreams. Our full-service, live event company is based in Toronto, and we pride ourselves on "Creating Event Magic" through the use of the latest technology for audiovisual display and support. We offer an amazing multitude of features that can be incorporated into any event so that guests will be engaged, amazed, and leave with lasting memories. Unsure on what you want? Tap into our brains for advice and our consultants will bring their expertise as they work with you to devise and orchestrate your event. For more information on bb Blanc and the unique additions we can bring to your award ceremonies, corporate parties, or live events, feel free to contact us by phone at (416) 360-0440 or by e-mail at info@bbblanc.com.