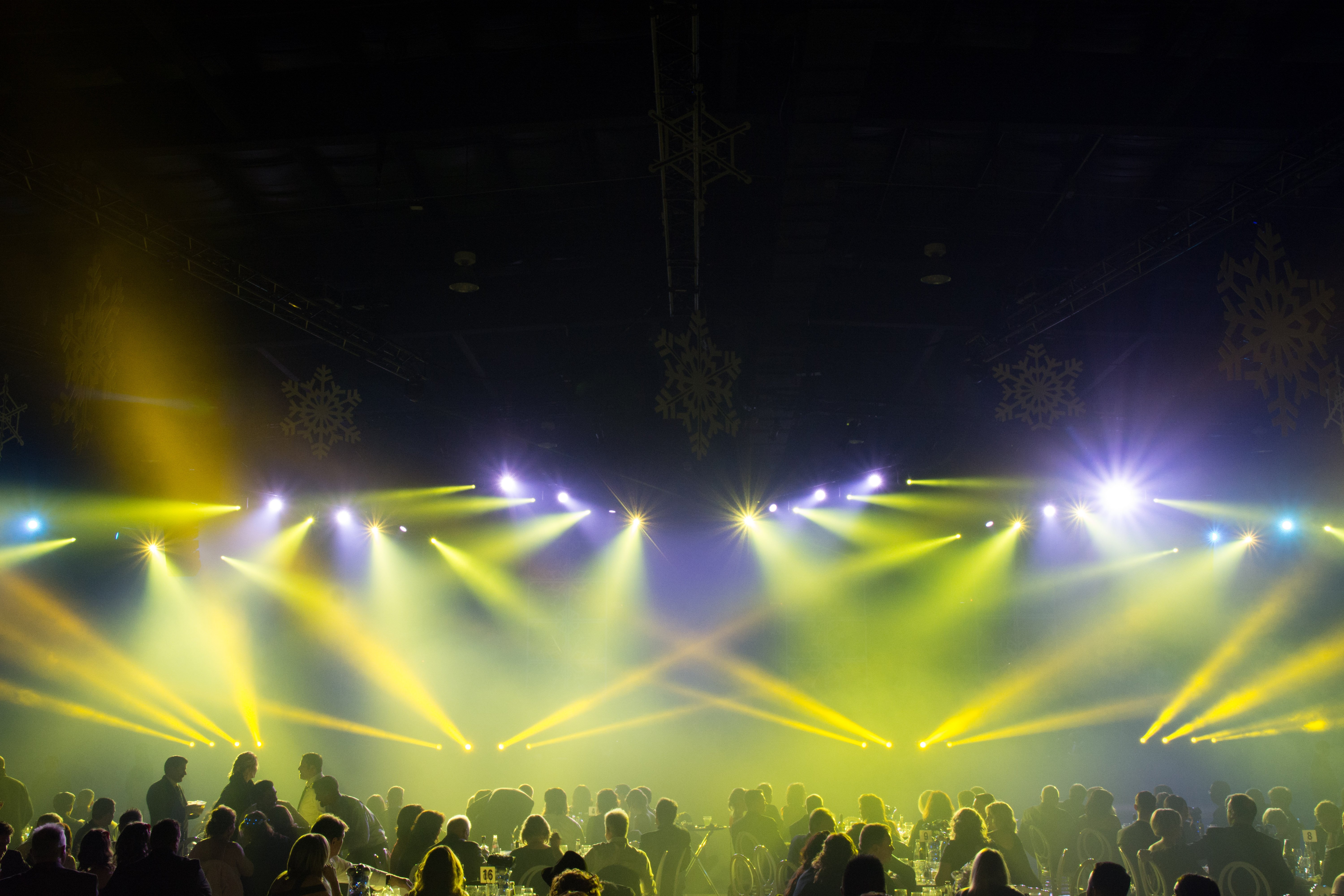 So maybe you're launching a new product? Throwing a client appreciation event? Or maybe exhibiting at a trade show or sponsoring it? Either way you need your message heard loud and clear. With technology so prominent in events, it can be tricky to navigate the best ways to use Event Technology to optimize your ROI. Here are a few innovative ways to use it to best market your brand.
Transform and immerse: Projection Mapping
Sometimes, the most innovative part isn't even the newness of the technology itself, but the way you use it. We've all seen content projected on screens and gobos lit up on the wall like a Bat Signal. These can be a nice touch (and often necessary) but they aren't doing much more than the bare minimum when it comes to creating a brand experience. No, you need something immersive that will make their eyes light up, something that will transport them to the ultimate experience of... [ insert brand/product here ]. With projection mapping technology you can take your content off screen and customize it to the uniqueness of your venue. Whether you want to take advantage of its beautiful arches or create a full visual experience on its facade, the opportunities are endless.
Stay connected, stay on brand: Charging Stations
We are connected more than ever, with instant access to everything and everyone and are sharing our experiences just as quickly. We've become the ultimate multitaskers as we engage with what's around us and what's happening on our devices simultaneously. Unfortunately, with this constant connection, it can take a toll on our devices (the battery in particular). Charging stations have become the new normal and pretty much a necessity. This is the perfect way to have event guests interacting with your brand, while you give them something they value. A much needed charge. Many charging stations offer branding opportunities for customization with vinyl and on screen graphics. Thus it is a great item to sponsor or offer as a sponsorship opportunity,
Do it for the Gram: Selfie Photo Booths
No matter what, a photo booth at an event will stand the test of time. The evolution of them over the decades is actually astounding (and very few can resist a step-and-repeat). But as we said earlier, more than ever people want to share their experiences instantly, to their Facebook, Twitter, Instagram, Etc. What if at the same time they were interacting with your brand on those very platforms? New photo booths that mirror their experience in their favourite platforms, bringing them the animated filters they love and combining them with custom content that reflects your brand just right.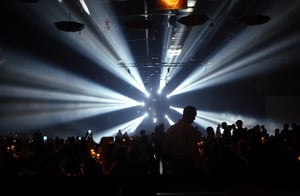 Put your brand in the right light: Light Shows
We all love to be a little extra from time to time and that time is the big reveal. The air, thick with anticipation when you can tell something exciting is about to happen. And just when your adrenaline is at its peak level, the lights go down and the bass thumps, it's time: The main event! But first your product or CEO or Headliner, etc needs to make an entrance with a time-coded light show. Every light programmed to just the right time. The lights always hit their note as they are beautiful distraction while the crew puts everything in place for the big reveal. Breathtaking. The light show sets the tone for the rest of the event .
Partner with an AV company with the creativity to pull it all together.
At bb Blanc we pride ourselves on Creating Event Magic. That means bringing the creativity, expertise, and equipment to do so. We offer an amazing multitude of features that can be incorporated into any event so that guests will be engaged, amazed, and come away with lasting memories. If you're not sure what you want, contact our team and our specialists will bring their expertise to devise and orchestrate an event that works with your budget and time frame. Plus, we can also provide you with advice on more event solutions you may not have thought of!