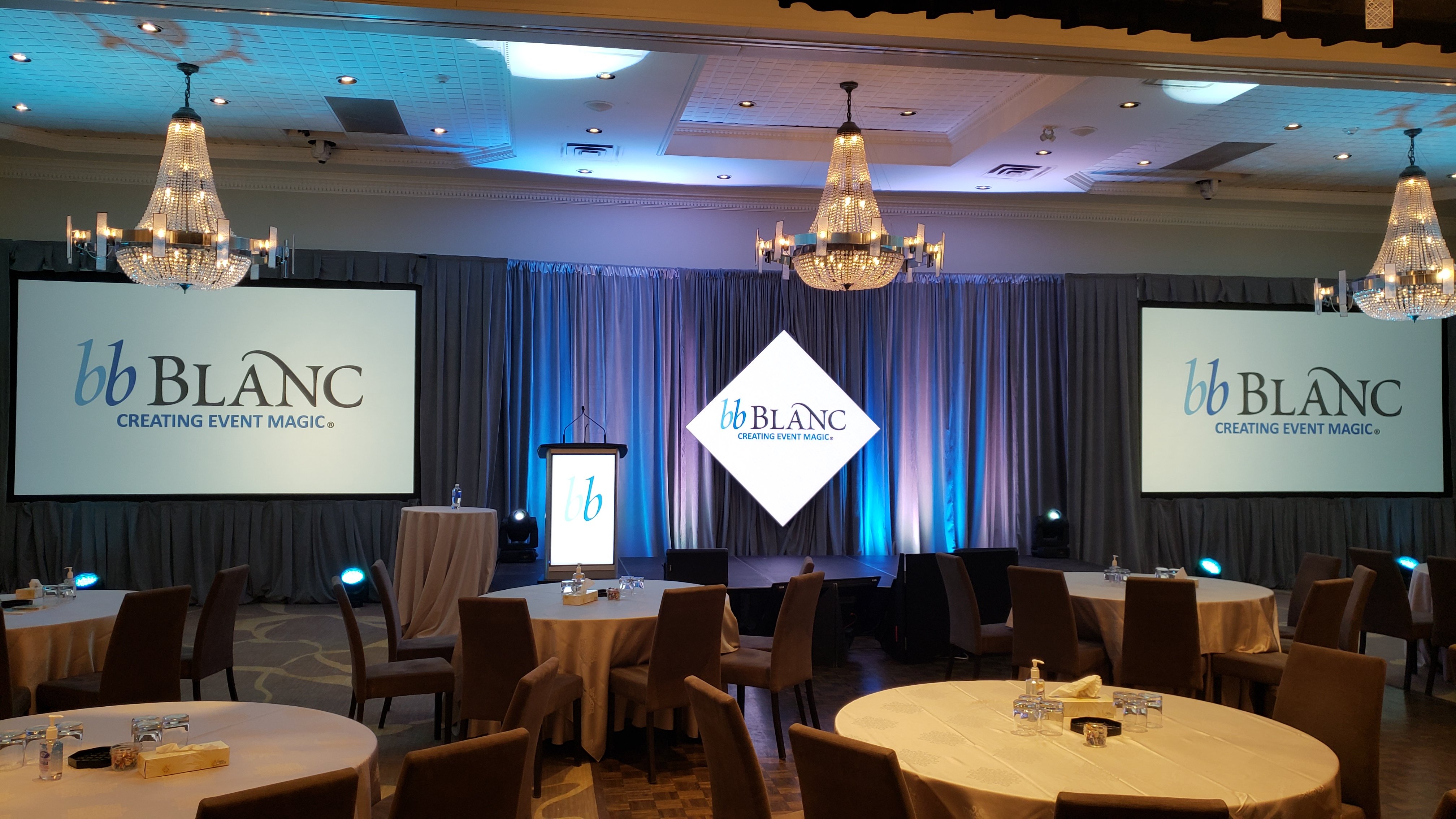 In just about every event, there is video. Whether it's a slide presentation, streaming, video recording, or used for entertainment and decor proposes, a video element is there. But what is the best way to share your content with your attendees? There are many options to consider. The top three being LED, Monitors, and of course, Projection. Let's dive into these three in more detail to help guide you to the right solution for you.
LED Panels/Wall
LED has become a staple in events. It has become so popular because of a few reasons. LED panels are very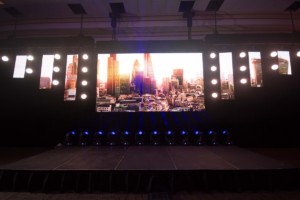 versatile, they come in square panels that fit together like Lego pieces (it's actually a little more complex than that, but you get the picture). This makes it easy for custom configurations as well and for large stage backdrops. The brightness of the LED makes this solution ideal for spaces with a tone of ambient light as well as outdoor events. If you are considering this solution, you must also consider budget as this can inflate your AV cost and be aware of your rigging limitations as full LED walls can be very heavy. You will also need to consider the distance your attendees are viewing from. LED Walls are kind of like a Monet - best viewed at a distance.
Pros
Bright enough to combat ambient light
Very customizable
Able to achieve a high contrast ratio
Cons
Can be heavy and may have rigging issues
Higher cost
Content can be difficult to see at a close range
Monitors (TVs)
We'll call this the simple solution. It may not be the newest and innovative solution, but it could be the perfect fit for your event or a helpful add-on. A common misconception is that this is the same product you sit around and watch your Netflix on. It's not. These are commercial grade monitors with high resolution and enough power to take you through your five-day conference without skipping a beat. Monitors are great for smaller audiovisual setups, running ads and sponsor recognition, and digital signage and are compatible with multitudes of technologies and applications.
Pros
High resolution relative to size
Many different technologies to choose from based on application
Great for close viewing
Cons
Overall small size
Not ideal for a large audience
Projection
We spoke before about the versatility of LED panels, but projection takes versatility to a whole new level. These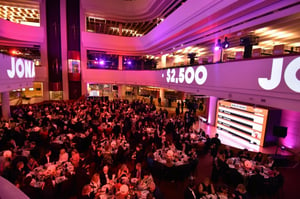 days, more and more, we see content coming off the screen and becoming a more immersive experience. Thank you, Projection. For decades projection has been the go-to video solution for conferences and main stages everywhere. This is because it can be more cost effective than LED and often has a quicker set-up time.
Pros
You get a large-scale image more cost effectively
A quicker set-up
It can be used for creative ideas like 3D projection mapping
Cons
The image can be washed out by ambient light
Whichever solution you choose comes down to what your event goals are and how it can be used effectively to portray your message. The solution must fit the room and the ambiance you want to create for the best audience experience. Your AV partner can help you determine the best solution for your vision.
Join forces with the partner with creativity and expertise to execute the right solution for you. bb Blanc brings magic to every event with innovative and practical solutions that help you achieve your event goals. If you're still unsure of which solution fits your event, contact us and our consultants will bring their expertise to devise and orchestrate an event that works with your budget and time frame.