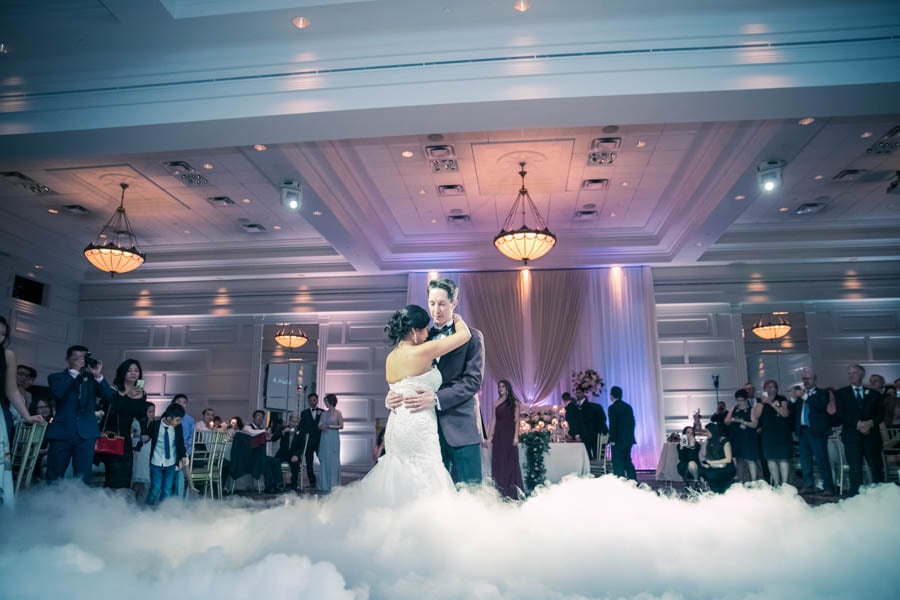 Venue: Terrace Banquet Centre (Hall 2)
The Vision: Romantic, Rustic Chic
Photography: Focus Photography
Linda and Joe's special day was the perfect combination of traditional, modern, and rustic. They began with a Catholic ceremony at the Church and followed with a Traditional Chinese Tea ceremony and reception at the Terrace Banquet Centre.
Hall 2 of the Terrace Banquet Centre was adorned with deep maroon, soft pink and ivory accents with lots of greenery. The cool white up lights highlighted the walls providing a bright ambience without taking away from the overall romantic feel of the room. They had a traditional Chinese dragon performance which symbolizes good luck and fortune.
Get the look:
bb Blanc Music Stylist (DJ)
Audio Package (built-in speakers)
Screen + Projectors
Lighting Package included: moving lights
12 x Up lights (Cool White)
Dry Ice for first dance