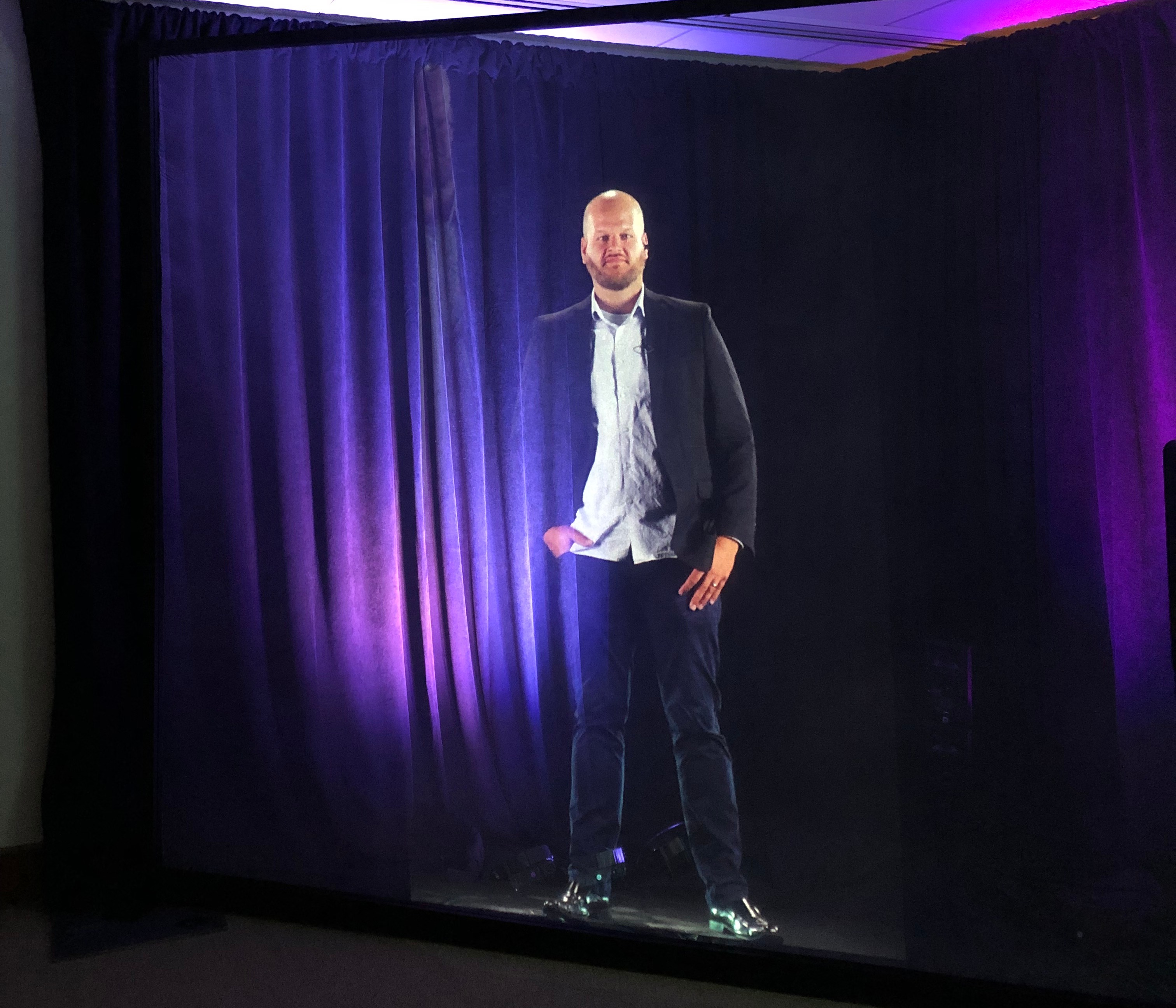 If we've said it once, we've said it a thousand times - Event technology for the sake of event technology doesn't serve anyone. Technology used effectively and for the right purpose will help you achieve your event goals as well as the goals of the people attending your event. We're all about bringing the right technology to the right event for the right reasons. We believe it's important to understand the What, Where, Why and How of the technology used at your events.
Holographic telepresence was up there with flying cars when people thought about the future of technology. Although flying cars have yet to come to fruition, holograms have been developing more and more through the years and have been making their footprint in the events industry as more than just a novelty. It's come a long way since Pepper's Ghost Effect.
So what is holographic telepresence?
As it evolves, Holographic Telepresence is full-motion three dimensional video conferencing. Holograms project realistic people or objects into another room (or city, or country, etc) using carefully orchestrated audiovisual technology.
How do holograms work?
Holograms appear most realistic when a field of depth is created in the setup showing a background and foreground. This helps the audience perceive the hologram as real. Pre-recorded or live, your subject is recorded in a studio and transmitted to wherever your event is being held. That transmission is projected onto sheer layered screens to add the 3-dimensional effect.
Why use holograms for events?
Entertainment
Bring back talent from the past like they did at Coachella with Tupac or maybe have a holographic saxophone player for dinner music. The possibilities are pretty much endless and holograms add an extra ounce of flair to your entertainment. The act you want isn't available for your event date? Beam them in with a pre-recorded hologram.
Presentations and Product Launches
For presentations used for education in training, holographic demonstrations bring three dimensional content to life and keep audiences engaged with your message or new product.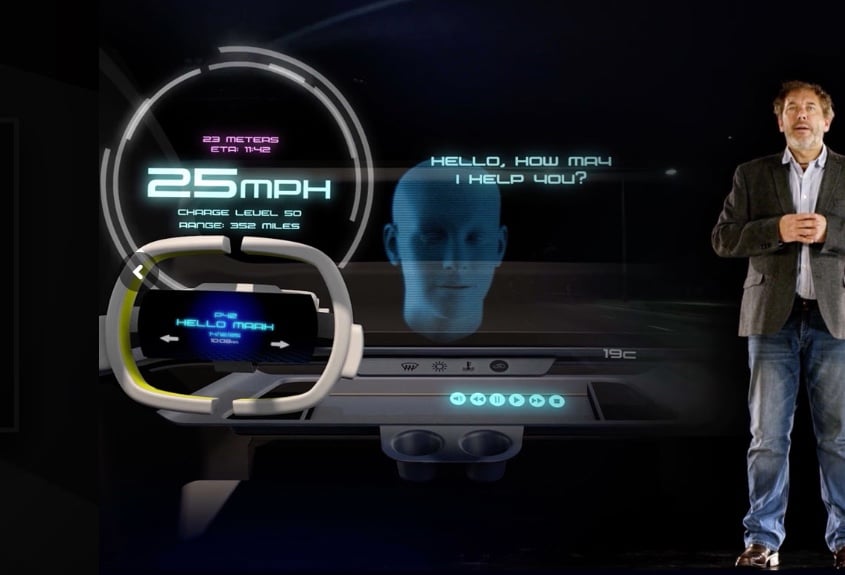 Absent Speakers
Holograms are fantastic tools to use on conference stages. If a presenter cannot make it to an event or needs to be in multiple places at the same time a holographic solution is perfect. It allows the audience to view a real person doing a presentation in real time. The person actually appears like their real self, with a full-bodied presence and can engage with your audience as if they are actually there!
Your Event Technology Partner
If you want premium event technology for your upcoming event or conference, bb Blanc has the solutions you need. We have worked with many companies and organizations in the Greater Toronto Area to help them set up the event of their dreams. Our full-service, live event company is based in Toronto, and we pride ourselves on "Creating Event Magic" through the use of the latest technology for audiovisual display and support. We offer an amazing multitude of services and features that can be incorporated into any event so guests walk away with lasting memories. Unsure on what technologies will help you reach your event goals?