When it comes to making your event literally shine, event lighting rentals are the way to go. By enhancing your Toronto event with an array of top-quality visual lighting installations and special effects, you can craft unique and memorable experiences for guests and shape the mood of the evening. This applies whether you are looking for classy uplighting rentals to place along the wall to dramatic spotlights and laser displays for parties. Here are just a few ways that a lighting rental can help spruce up your events.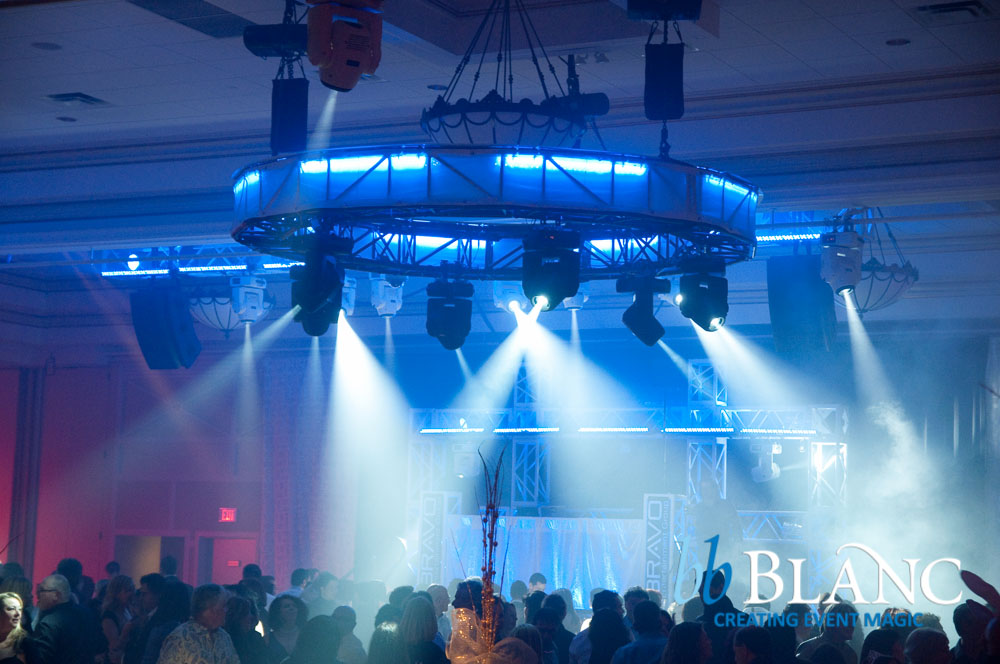 Lighting can play a role in every stage of a wedding. When it comes time for the reception, DJ and party lighting rentals can offer the perfect mix of light and colour to go with your dance tracks. Whether you want soft, formal lighting, pulsing strobe lights, even the classic disco ball, the right lighting arrangement can be harnessed.
Other types of social events and parties can benefit from these same types of lighting but may also have other considerations to keep in mind. If your event includes a performance, for instance, stage lighting is often useful for drawing and directing the audience's attention. With the right mix of lights, any event theme can be used to transform a venue.



Stage lighting rentals can be useful at board meetings or conferences in order to highlight speakers and give them the focus they deserve. Uplights can help enhance an upscale tone (if along the wall) or be used to emphasize specific props or features (if placed directly beneath an object).
When hosting galas or charity events, many of the same lighting rentals from social occasions can work as well such as DJ lights or lanterns. However, one type of lighting that is of particular interest to anyone looking for corporate branding is the Gobo, a cutout image that is projected onto a given surface. Gobos of corporate logos are popular at charity events, conferences, and trade shows as a way to draw interest, brand your message, and be visually appealing at the same time.



Look to bb Blanc for Event Lighting Rentals in Toronto
bb Blanc is a full-service, live event company based in Toronto. We pride ourselves on "Creating Event Magic" through the use of the latest technology for audiovisual display and support as well as an arsenal of talented live entertainers. When you come to us for lighting rentals, we work with you to understand the needs of your event and can offer input on advice on different arrangements that can bring your vision to life in a way that respects and harnesses the underlying theme and inspiration. For more information on bb Blanc and the unique additions we can bring to your weddings, corporate gatherings, or other occasions, feel free to contact us at 416-360-0440 or at info@bbblanc.com.