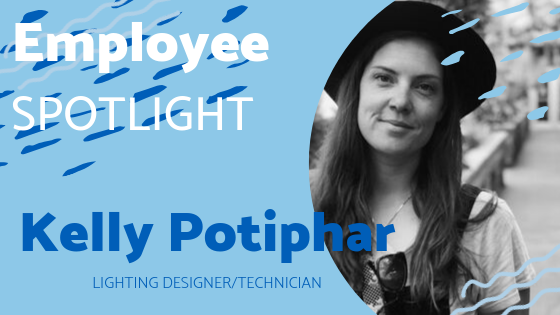 In the relatively short time Kelly has been on the bb Blanc team (about 6 months) she has made quite an impact. Whether that impact is on the events she works on, or on the people on her team, her presence has been invaluable.
"Kelly embodies everything our culture is built upon. Incredibly positive attitude that is infectious to those around her while maintaining her professionalism and intelligence to look forward, anticipate challenges, and plan for them effectively" says Labour Manager, Jay Shier.
We caught up with Kelly to learn a little more about what drives her both professionally and personally.
What are three things left on your bucket list?
I am an outdoorsy hiker personally, challenging my mind and body to its extreme's creates drive within me. So, I want to hit the Inca Trail, the extended El Camino De Santiago (a 482km walk from France to Portugal) & lose myself somewhere in Patagonia.
You're happiest when...
I'm surrounded by the silence and beauty of nature and hiding behind a lens or hitting the head of a mountain trail, crushing a turkey sandwich and overlooking my achievements!
What was your first day at bb Blanc like?
Everything ran smoothly, everyone was very welcoming! We had a 2 day show that went very well. I'd met a few people prior but it was great to just get in there with the team and get to business!
What drew you to the industry?
It may seem strange to say, but I landed here by accident. I was working organising events, decided I needed a change so it was meant to be a middle step and I ended up enjoying the constant stream of challenges, and the people I worked with made coming to work a great time!
What excites you the most about the future of the industry?
Its ever-changing in so many ways with technology, creative minds, and the style of events pouring in, Audio Visual is so diverse in its extremes so I am excited to see what new technology is around the corner and seeing the creative minds in the various pockets of such a large industry putting it to work! There is some amazing technology out there challenging us as technicians but also streamlining a process and creating some crazy new platforms to work with. Hopefully, some of the bigger ideas and cooler tech finds its way into the corporate realm! There is always something new to learn!
I'd also like to say that the amount of diversity shown in the industry and its constant growth as a woman in AV, is something I find to be very exciting. Even in my time, I've seen huge changes. We all have our strengths as individuals, so to see more of that being accepted throughout the industry and more of a fair go being given is certainly something to smile about and jump on board with!
If you were a hashtag what would it be?
#Chatterbox
Is there a quote that inspires you?
I don't really jump on the quote train, but things that inspire me are clean lines, textures, we live in a beautiful world and nature provides us a lot of visual inspirations to work off. I also inspire myself from driving toward my own personal achievements and the constant knowledge that we, ourselves can dream something, but having the courage to create a reality based on that dream is always something we should be working for, don't give up on you!