Executing an engaging presentation takes more than PowerPoint skills and a projection screen—nowadays, audiences want more, and they crave excitement, innovation, and creativity. To inspire your audience and get them interested in your presentation, you need to ensure that you are doing your best to provide a unique atmosphere, engaging presentation, and secure setup to maintain their attention and keep the environment safe. The right event staging can make or break your event. So, how do you accomplish this and ensure your event is a huge success? Your best bet is to work with a live event production company With their help, you can avoid these common mistakes event planners make while organizing corporate events: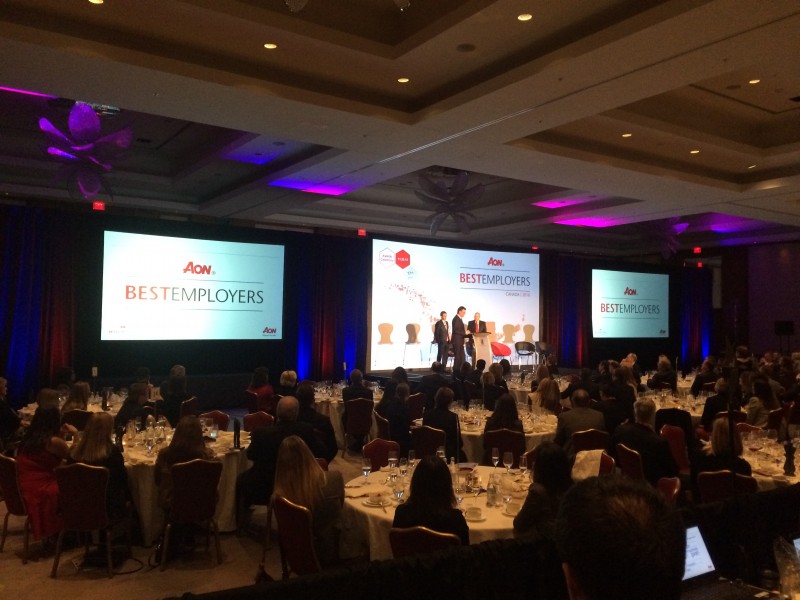 Event Staging Mistakes That You Should Avoid
Not Being Creative
The purpose of corporate events staging is it help you stand out as you share your brand's message with your audience, so if your presentation leaves them yawning or easily distracted by other things, your entire event will be for nothing. Standing out is a major part of being creative and using innovative stage designs for your next corporate event can help you present your brand tastefully and interestingly. Take this opportunity to consistently display your logo and visual message—take branding to the next level by finding creative ways to show off your new product, service, or promote your business. You can incorporate your brand logo into stage design by using a variety of tools such as social media screens, 3D projections, holograms, vibrant images on a display screen, and more. The sky is the limit!
Make sure you consider how high the platform will be when you have your stage set up. Intimate events don't need a grand, high stage, a slightly raised, portable option may be more suitable. Festivals and live events, however, will need a larger stage with more room for the performers and to keep the audience a safe distance away. Also remember to highlight and distinguish where the stage begins and ends, especially for lower platforms. With huge speakers, instruments, or other technical equipment on stage, the space can easily be taken up and appear cramped. Designing your layout before you set up is key to stay safe and make the most of your stage space. Instead of stacking heavy objects at the ends of the stage, have them attached to the roof with truss and rigging. These strong cables hold your equipment above the audience and near the stage, without anyone tripping or toppling anything over.
Poor Equipment and Technology
The way your event looks and sounds says a lot about your brand. Echoes, feedback sounds, volume being too high or too low, and poor lighting will make your audience feel uncomfortable and reflect badly on your brand. You may even lose attendees and presenters. When considering stage design, especially for a big event, call a professional event staging company near you for help. They can set up the speakers in the right areas to make sure your audience gets a crystal-clear sound without those annoying echoes and screeching sounds.
Poor Seating Layout
Your seating arrangement can make all the difference whether you're setting up a business presentation, training session, or hosting a large product launch or gala dinner. As part of your planning process, be sure to consider how to seat your audience to achieve the maximum impact for your message. It's also a good idea to ensure the audience can clearly see and hear what is happening on stage. That way, you can encourage guest involvement to spark a deeper connection between the speakers and your audience. Say you're launching a new product and are demonstrating how the special features work. If your audience can't clearly see your what you are showcasing, it's highly unlikely you'll be able to entice them to purchase your product after the event.
Bad Lighting
Aside from music, the most mood-enhancing aspect of your stage will be the lighting. Stage lighting should be a top priority when you plan your event because it can amaze your audience in some many ways. Flat or malfunctioning lighting does nothing for your atmosphere, and attendees will be less interested in looking at the stage. Working with a professional event production company in Toronto will give you the flexibility you need to make sure your lighting suits your theme and boosts audience engagement. The professionals can help you create a completely unique environment that adds texture to the room and draws your audience's focus to the stage.
Safety and Welfare
Ensuring the safety of your audience during a presentation is essential to running a successful event. Your presentation allows for the opportunity to use heavy, powerful lighting and sound equipment that can entertain large groups of people. If your equipment isn't safely secured, you can increase the risk of injury to your audience and presenters. Hiring a company to do the stage setup for your event can provide you greater peace of mind. Professionals will likely use truss and rigging solutions to secure your equipment above the audience at a safe distance to clear the stage and prevent accidents.




Why Hire a Professional Event Production Company for Event Staging?
Here are some of the top reasons event planners like yourself seek out event staging and live concert production companies:
Event planning and management that improves your chances of having a successful program
Knowledge and experience of event staging solutions and options
Awareness and access to the latest technology
Equipped and trained on appropriate event safety precautions
Creative and able to collaborate with network of contacts
Dedicated service you can trust
Priceless experience
Professional Event Staging Production Company in Toronto
If you've been preparing for an upcoming event, consider working with the professionals for your event staging organization. bb Blanc is a full-service live event staging production company based in Toronto. We pride ourselves on "Creating Event Magic" through the latest technology for audiovisual display and support. Our expert teams have an arsenal of top-of-the-line equipment and live entertainment that can be harnessed to suit the AV needs of any event, corporate or social. Unsure about what will work best? Tap our brains for the advice you need and our project planners will get the job started! For more information on bb Blanc and the unique additions we can bring to your gatherings and special occasions, feel free to contact us at (416) 360-0440 or at info@bbblanc.com.