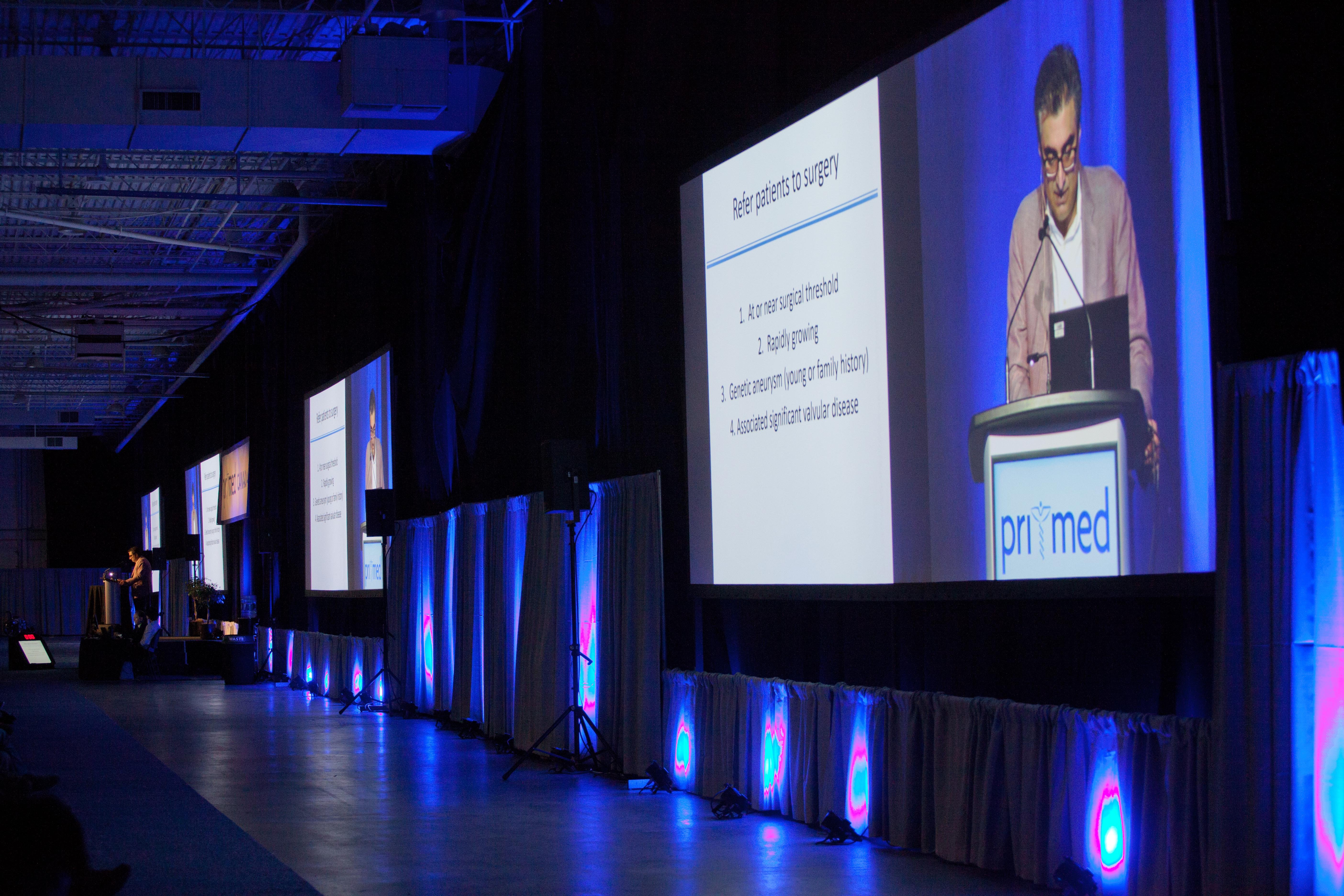 The Pri-Med Toronto conference attracts approximately 3,000 medical professionals from across Canada for 4 days of education and innovation in their field to the International Centre. Over the course of the conference experts teach and inform delegates in keynote and breakout sessions as well as workshops.
The Goal
The goal for the client was to educate and the goal of the attendee was to learn. That means our goal is to provide crystal clear audio everyone can hear and visuals everyone can see.
The Challenge
With over 3,000 people in attendance in a long narrow space, it can be difficult to provide the same audio and visual experience to each had every attendee. This is especially important considering the intricate and complex subject matter being presented on stage. Sound levels had to be consistent as well as combat the trade show happening on the other side of the curtain.
One of the main keynote spaces was much wider than it was deep posing a visual challenge. How was everyone going to see the projected content?
The Solution: Custom Fitted Audio and Blended Visuals
Audio Solutions:
Both main keynotes had narrow floor plans, but differed in direction. The best way to explain this would be comparing it to portrait vs landscape orientations. This means two different solutions were needed. In one room, the wide one, we used our D & B Point Source System. It provided clear audio across the wide plain of attendees. The deep room required a hanging line array to reach all the way to the back of the room.
Visual Solutions:
It what we'll call the landscape room we used four (4) 10' x 30' projection screens with widescreen blends. Rigged (vs ground supported) projectors allowed to achieve seamless blends of the screen content. By using blends we were able to include the presenters content as well as the camera IMAG (picture in picture) on each screen. This gave everyone the best seat in the house.
The Outcome
" Thank you for all your energy, vision, professionalism and dedication to making Pri-Med Canada a tremendous success – and please pass along our thanks to your crews and techs for all their hard work and dedication. Yes we had a couple of small bumps, every multi-day large scale event does, but it was the responsiveness, communication and fix-it-solutions that were most impressive. We are collecting our post event evaluations and I will be sure to pass over any comments that come our way – I peaked last night and there are several that specifically mention how awesome the audio & visuals were this year (very new ground for us!)" - Pri-Med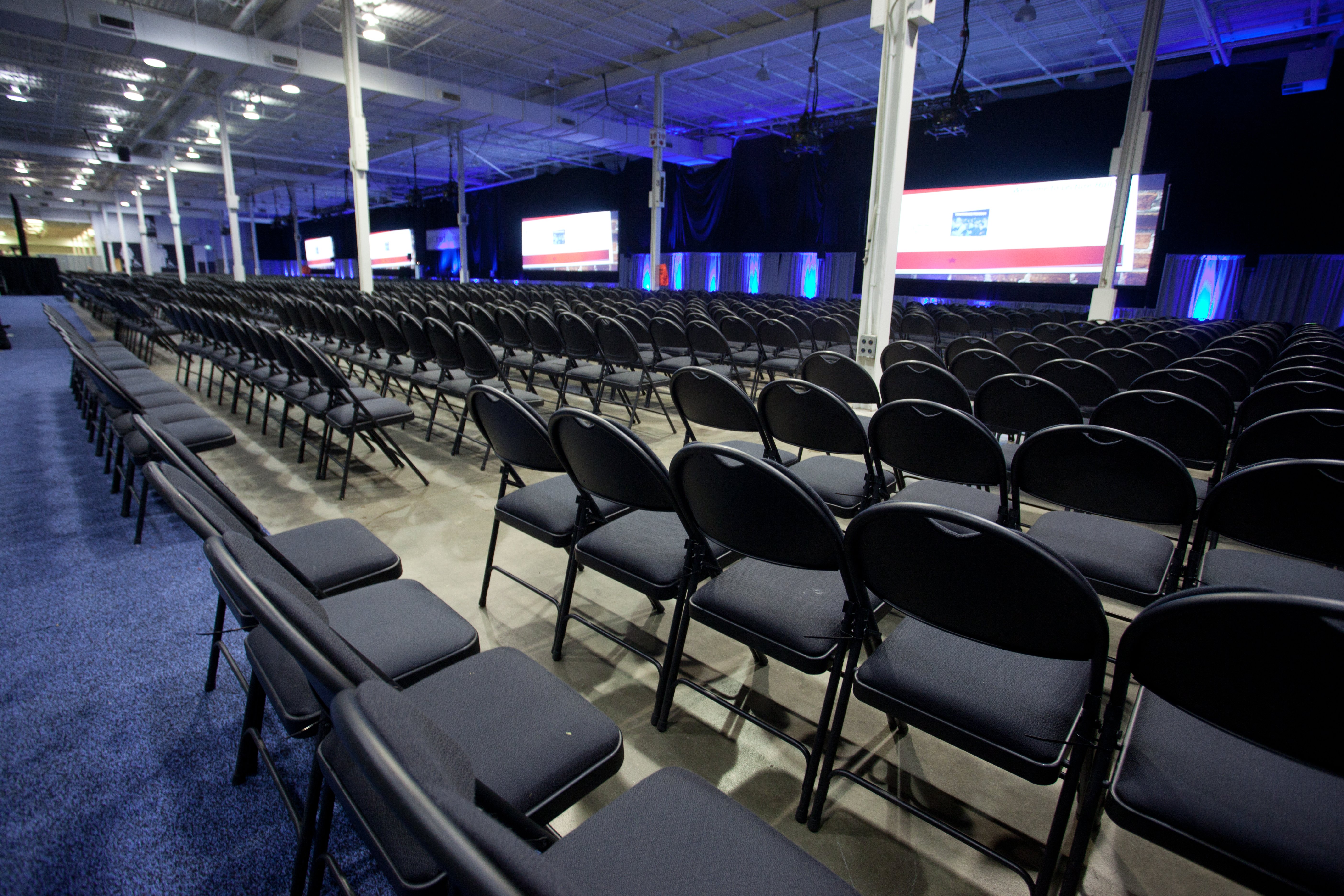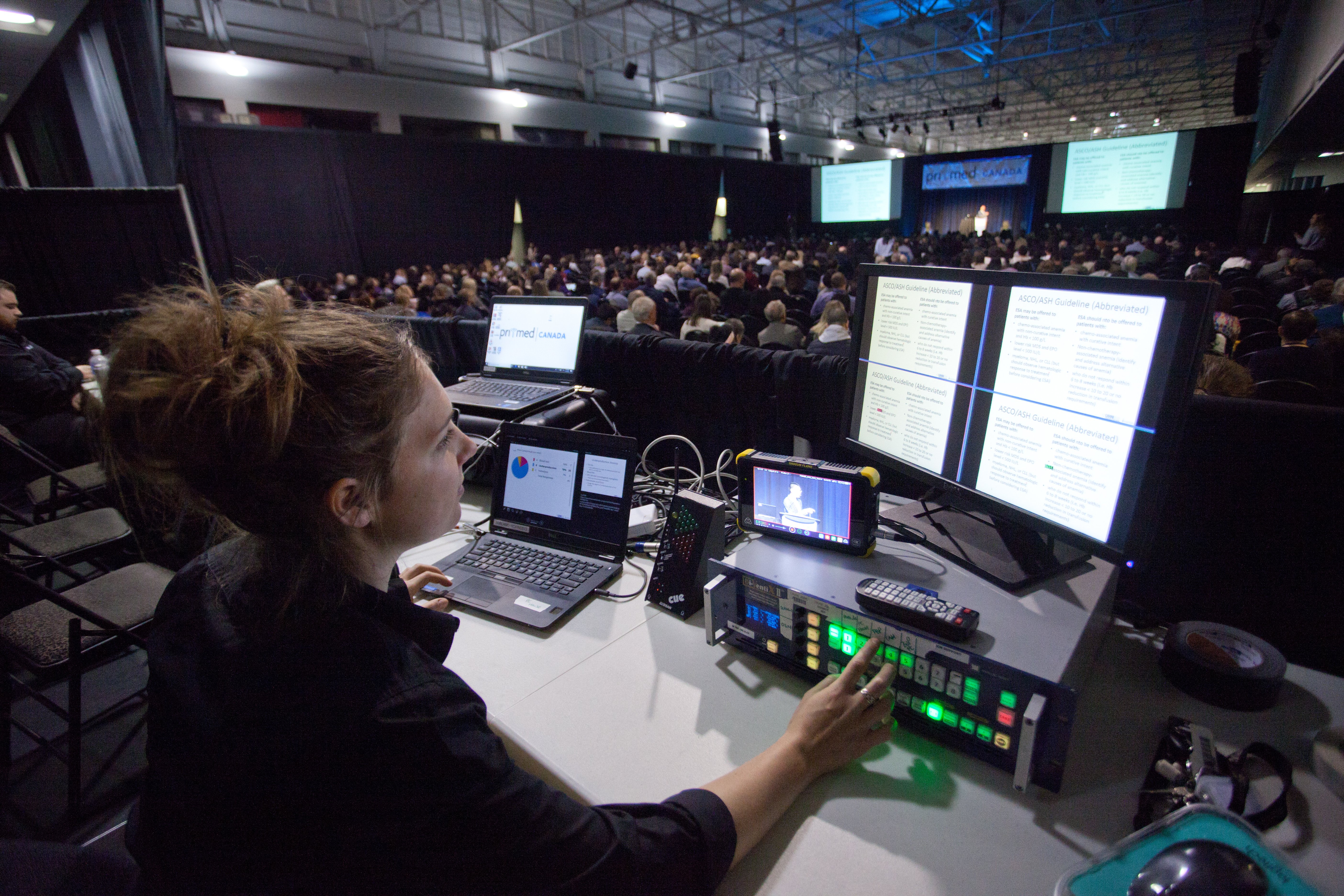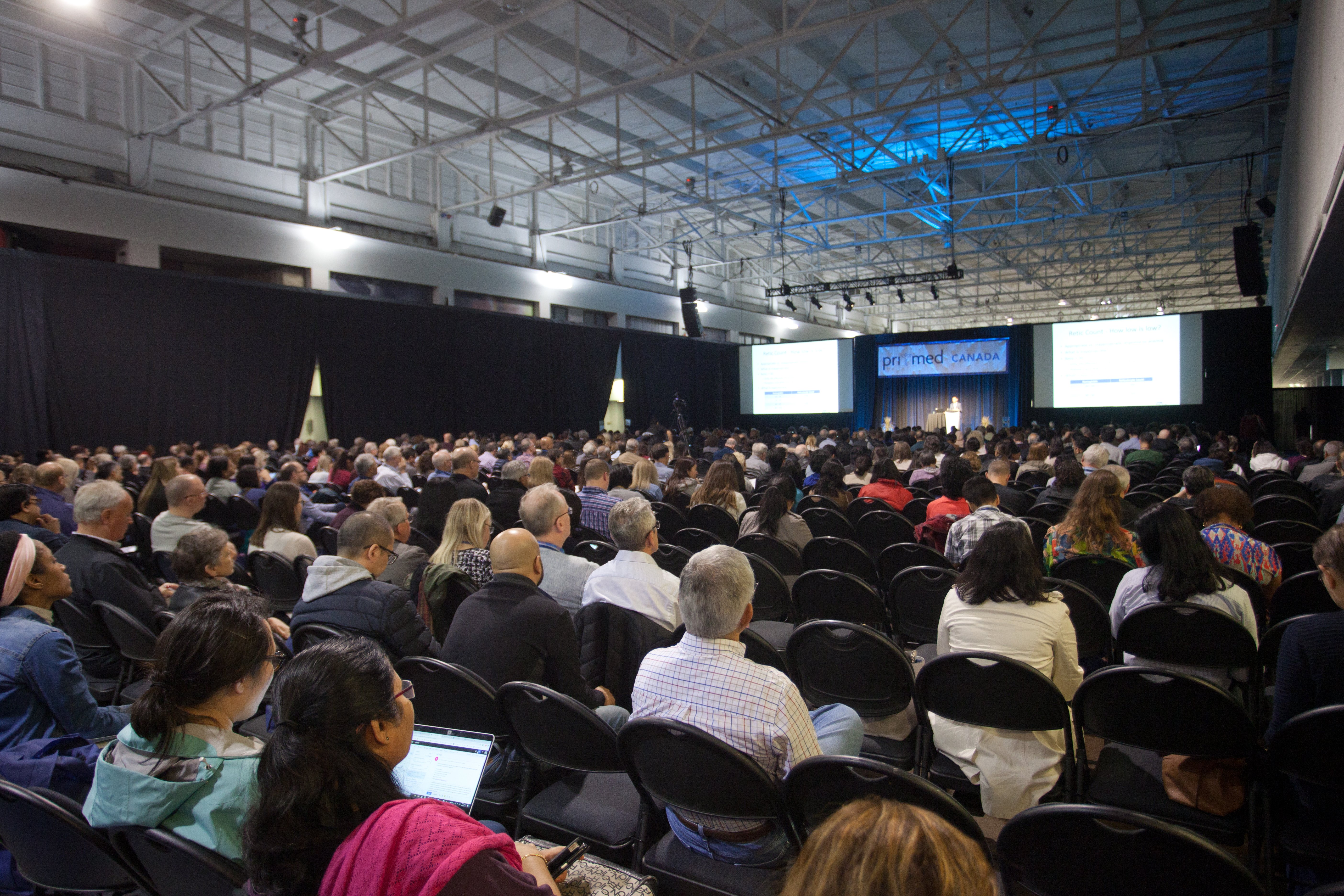 Find out how we can bring some magic to your next conference!