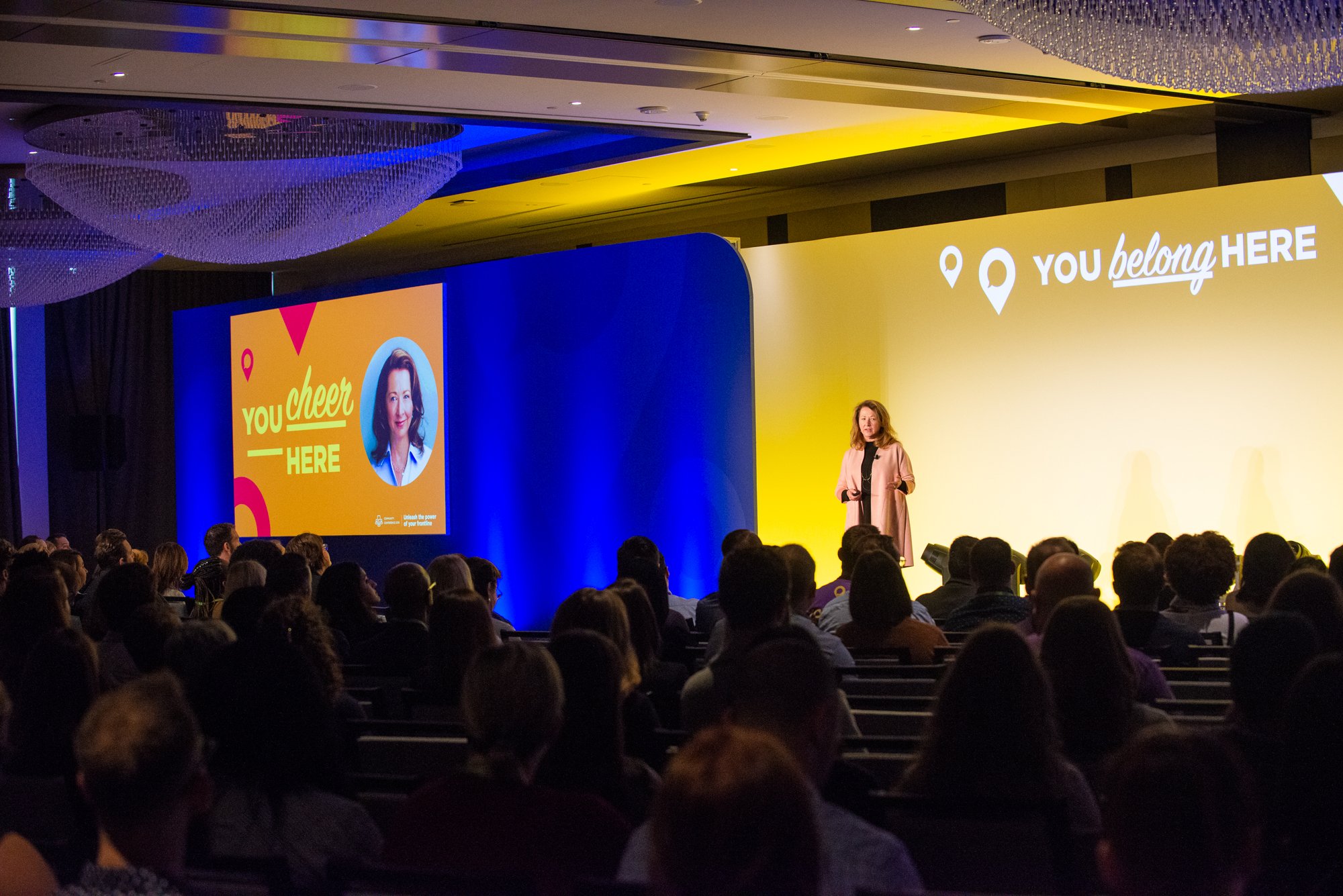 Event Producer: TK Events
The Axonify conference, produced by TK Events, brought together approximately 300 of their extremely tech savvy staff for two days of celebration, motivation, announcements, and corporate culture. Held at one of Toronto's newest venues, Hotel X, guests were brought together for an intimate, yet highly energetic couple days of support and camaraderie.
The Goal
The ultimate goal was to energize and motivate their team for the new coming year (or should we say, decade). To bring their brand and corporate culture to their event with creative stage design.
The Challenge
The challenge came with developing a creative stage design that would complement and work well in a space that has considerably low ceilings with limited rigging points. Because the event was held in such a highly sought after venue, the team was met with shorter load-in and set up times.
The Solution
The solution started with a new modular backdrop. Unlike traditional hard wall set flats, the custom modular set is quicker to assemble, taking pressure off the time constraints.
Because of the low ceilings and lack of rigging points, Projection can be tough. If the projectors are too low, you run the risk of people walking in front and disrupting the presentation. A custom print was used to apply branding to the set while content was projected onto the outer flanks. The focal point of the stage was reserved for speakers, panelists, and their clever themed taglines that promoted support and inclusivity.
The lighting design added the transitional element from theme to theme to enhance the overall stage design and showed the versatility of it.
The Outcome
"It's great to find another company that just 'gets' us and our standards. The stage looked great, the crew was top notch, and the conference was a huge success…thank you!"
-Trish