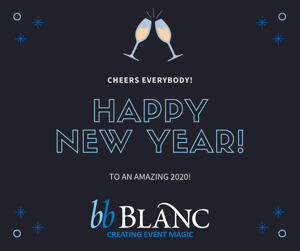 New year, new you? New year, new events!

Whilst we ring in the new year we look back on the year before and in this year's case the past decade- our successes and our failures. We think "how can I be more successful, how can I overcome my challenges?", we set resolutions to work on bettering ourselves both in our personal lives as well as in our careers. You've got your cliche resolutions like losing weight, eating right, making more money that focus on "bettering" yourself and tend to get tossed aside at the first instance of temptation. So as the ball drops in New York City, let's set some new year's resolutions for our upcoming events we can actually keep.
No more S.A.L.Y Syndrome
S.A.L.Y Syndrome or "Same As Last Year" is something that is easy to fall into when you produce annual events and get into a rut. We all get busy and it can be very tempting as the next year's event comes up quicker than you think to call up your vendors and just say "we just need the same as last year". This year is going to be different, this year you can push yourself and your vendors to be more creative, more innovative, and to create an event all it's own. How do we do this? Keep your vendors in the loop. Set a reminder in your email immediately. It may be a year away but setting a reminder to reach out to your vendors gets the ball rolling when it needs to and gives them lots of time to bring you concepts that will WOW. Maybe even send them a reminder to follow up with you at that time of year, because given the opportunity... they will.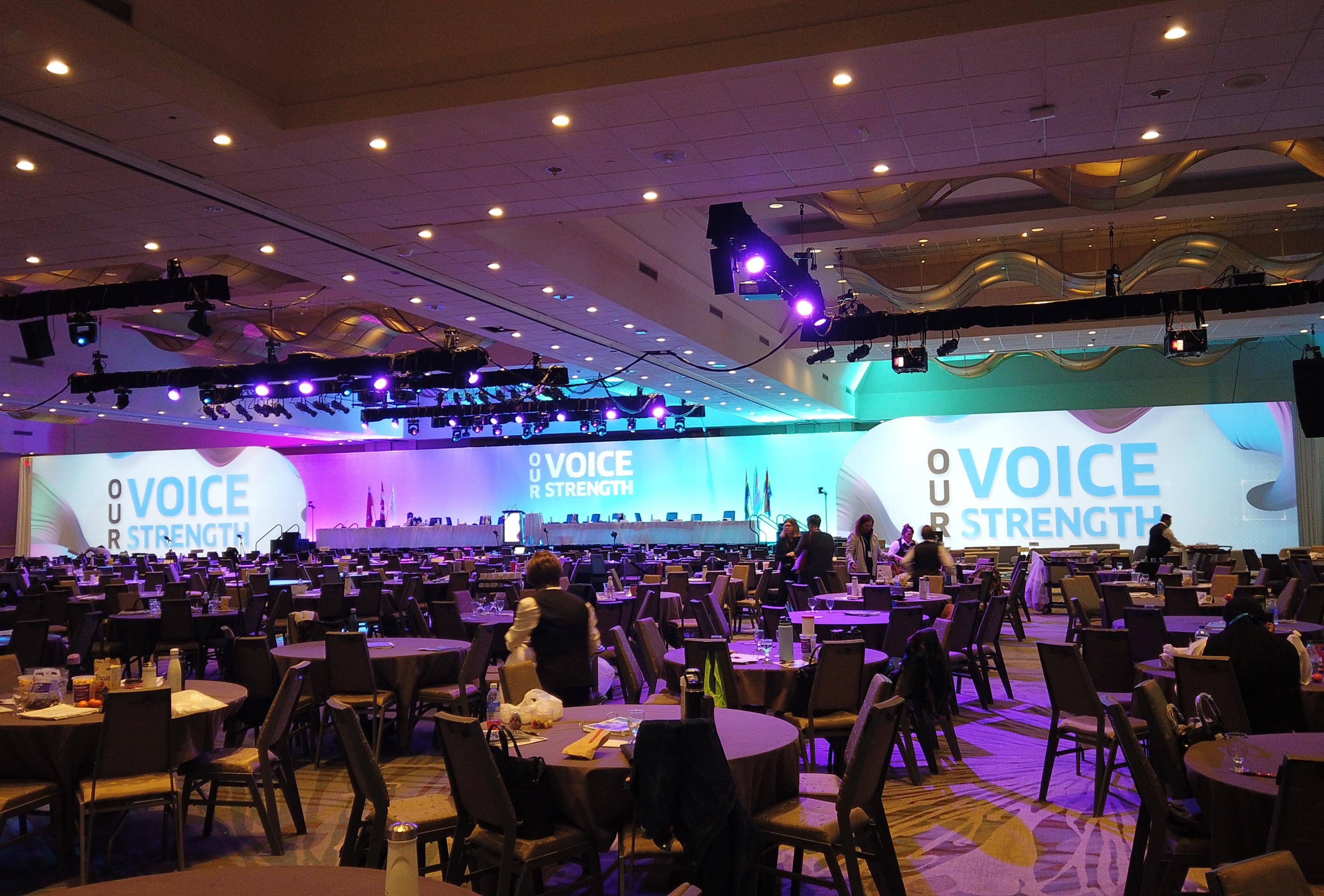 Set clear and measurable goals for your events
Every event has a purpose. Whether it's a conference or a soiree, events have a goal to achieve. It is important to clearly define what that goal is and measure it to see if you were successful. Quite often we are so close to the event we have a hard time determining if the event was actually successful. Kind of like proofreading your own writing, you end up overlooking minor typos but those typos can break your credibility. We think "the food was great, AV was on point, and DJ lit up the dance floor", but the goal was to increase brand awareness and consumer engagement. How are you measuring the success here? A clear measurable goal keeps you at an arm's length and your emotions in check when determining the actual success of your event. Perhaps, in this case, the goal is to increase your brand's Instagram following by 8% and increase overall social engagement by 11%, create a report on whichever platform you may use for your social media posting and tracking that you can monitor to see if you have reached your goal. You should also be sure to set both short-term and long-term goals that you can monitor over time.
Be more innovative (but with purpose)
Event tech seems like such a buzzword these days in events. Everyone is vying to have the most high-tech solutions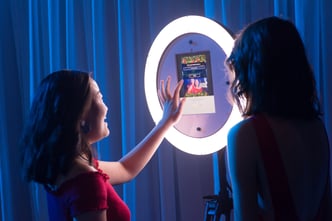 for their event but technology for the sake of technology isn't helping you reach those clear and measurable goals you made. The technology you choose should always relate back to your event goals. What's great about newer technology is that they can help with measuring your goals and can double as lead generation and engagement tracking. Maybe it's a photo booth that allows custom branded filters and promotes social media engagement? Or maybe a social media wall that is projection mapped onto the venue putting your attendees front and centre? With technology, the possibilities are almost endless, but whatever you decide on must be with purpose.
Take a break
For years the role of Event Planner has topped the charts as one of the most stressful professions. What some people call stress, you call and rush. Maybe so, but we all need a little R&R to keep from burning out, it's just self-care. So this year, make a promise to yourself to actually use those vacation days even if it's just a staycation or just a few days at a time. It's amazing what a long weekend can do to help you recharge and come back fresh.
Set new standards
It's 2020, it's time to break the mould. Good enough won't cut it and last minute just won't do. The new you won't allow it. Set new standards for timelines and performance–Standards you expect from yourself as well as your vendor partners and make sure to enforce accountability to measure up to these elevated standards. This may mean reworking contracts with existing suppliers. In the long run, this will be a win/win on both sides. With new expectations set, this could be the push for both of you to expand and utilize your capabilities.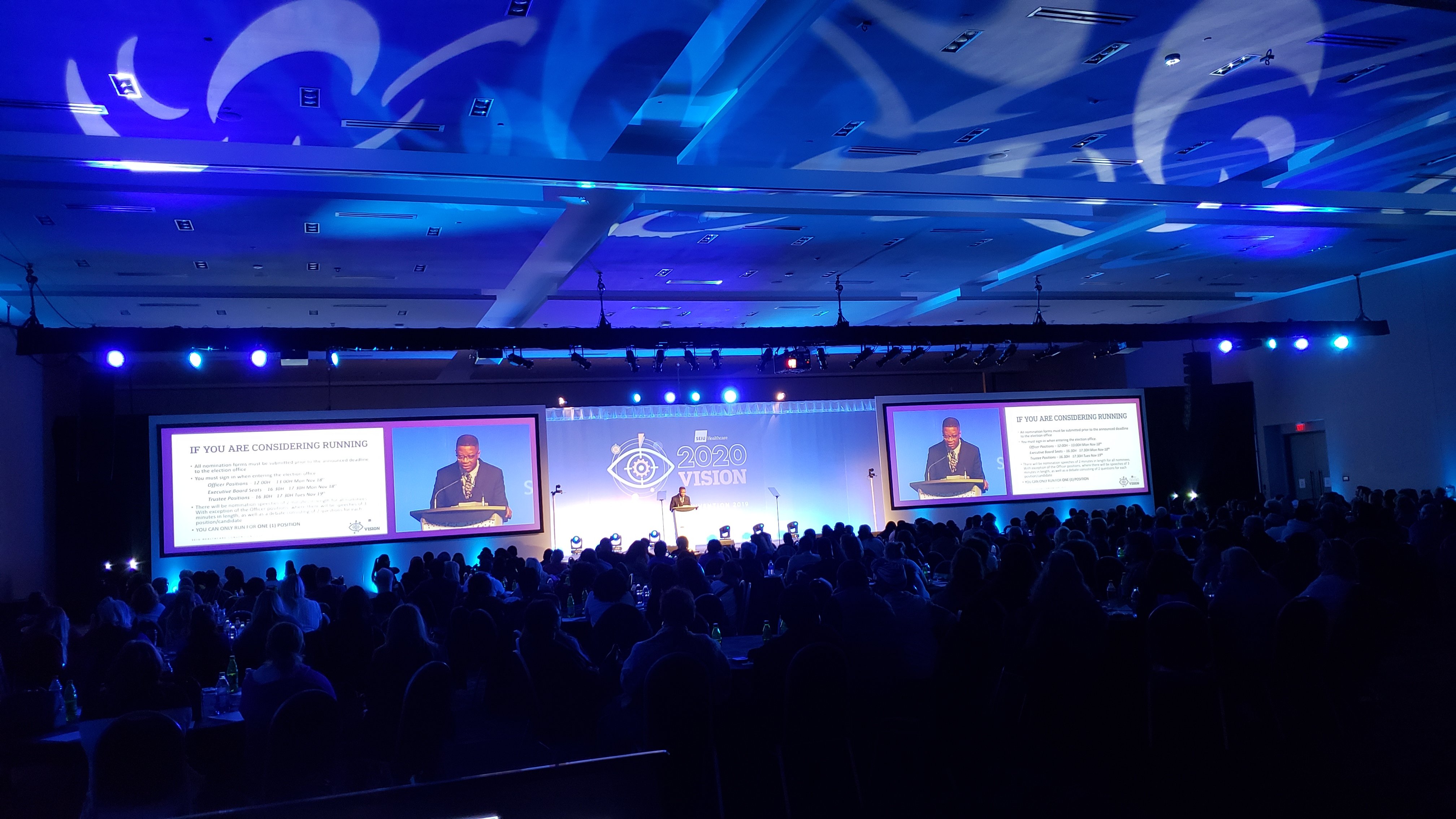 It's always easier to keep your resolutions when you've got a partner

At bb Blanc, we pride ourselves on "Creating Event Magic" using the latest technology for AV display and support. We also have an arsenal of talented live entertainers that will blow you away. If you're not sure what you want, contact us and our consultants will bring their expertise to devise and orchestrate an event that works with your budget and time frame. For more information about our team and the unique additions we can bring to your corporate party, trade show, wedding, or other occasions...