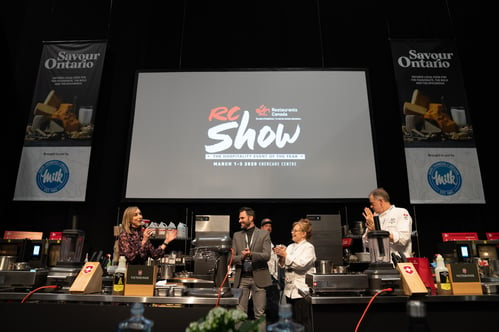 Restaurants Canada (RC) is an annual foodservice and hospitality event, that includes Canada's largest foodservice and hospitality trade show.
In March of 2020, the sold -out event saw over 20,000 people over the three event days at Toronto's Enercare Centre.
From concept to development to execution, bb Blanc led the technical team. They provided project managers and technical leads. In addition to providing multiple bb Project Managers and Leads to oversee the local IATSE crew during the load in, setup, operate, dismantle, and load out, bb Blanc provided onsite support between the RC Show staff, Event Planners and IATSE to ensure clear communications throughout the event.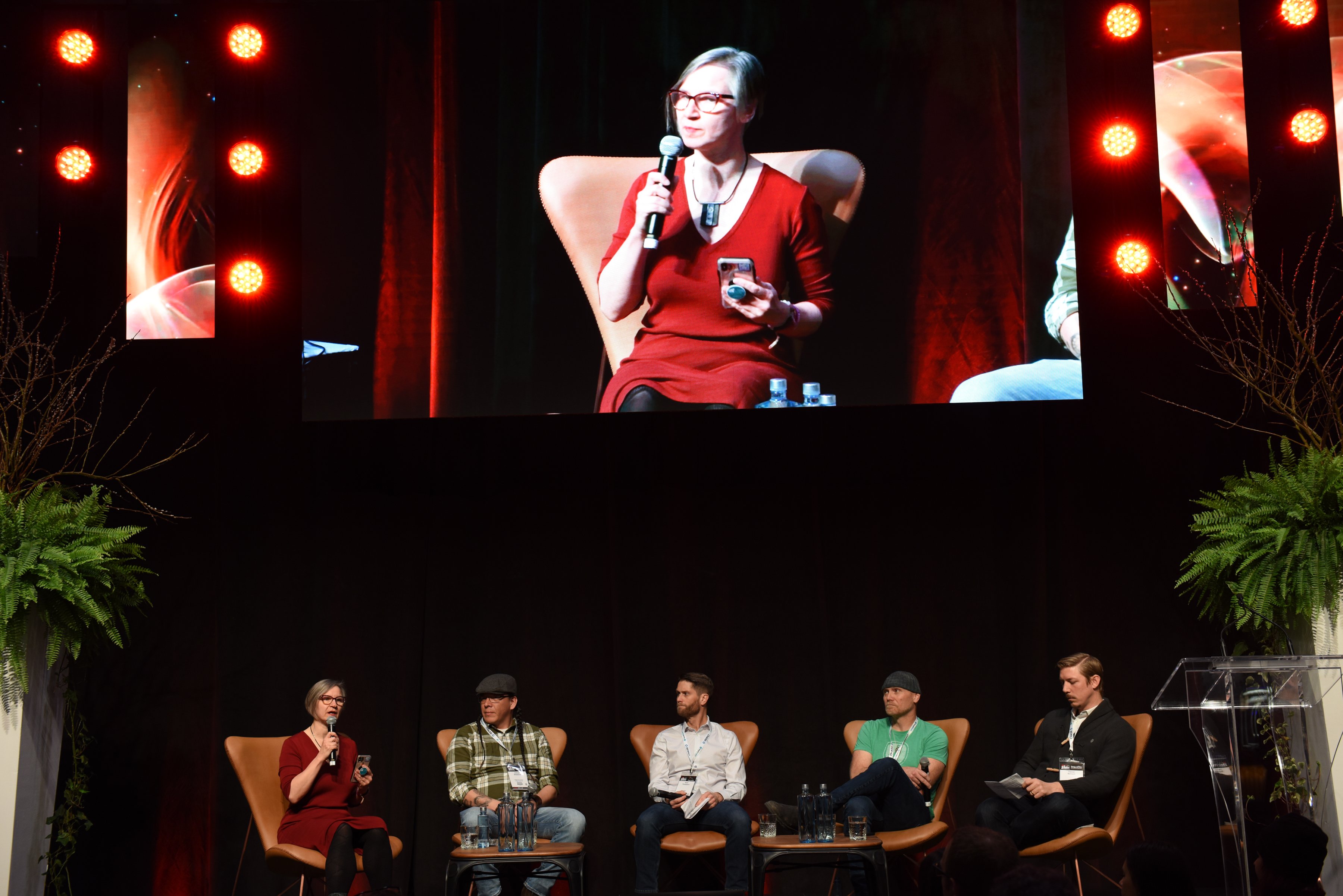 bb Blanc designed and supported all equipment for various areas, including but not limited to:
📌Bar and Beverage Competition Stage (Main stage)
📌Learning Lounge
📌Coffee Competition
📌Presentation Theatre
📌Culinary Stage (Main stage)
📌Opening Reception (Main stage)
Each area had their own unique requirements with regards to audio, video, lighting, camera and staging elements that had to be taken into consideration, not to mention dedicated event staff to operate each location.
Once the event concept had been decided upon, the following months and weeks were dedicated to planning and preparation with the client and key stakeholders including all RC Show staff, Event Planners, Enercare Centre, IATSE, Freeman Décor, Exhibitors, Showtech.
The bb Blanc team provided floor plans and rigging layouts for each section that required production, ensuring everyone knew what was required where and when.
bb Blanc arranged power per production area, along with specifying precise IATSE requirements for setup/dismantle crew and operators for each area.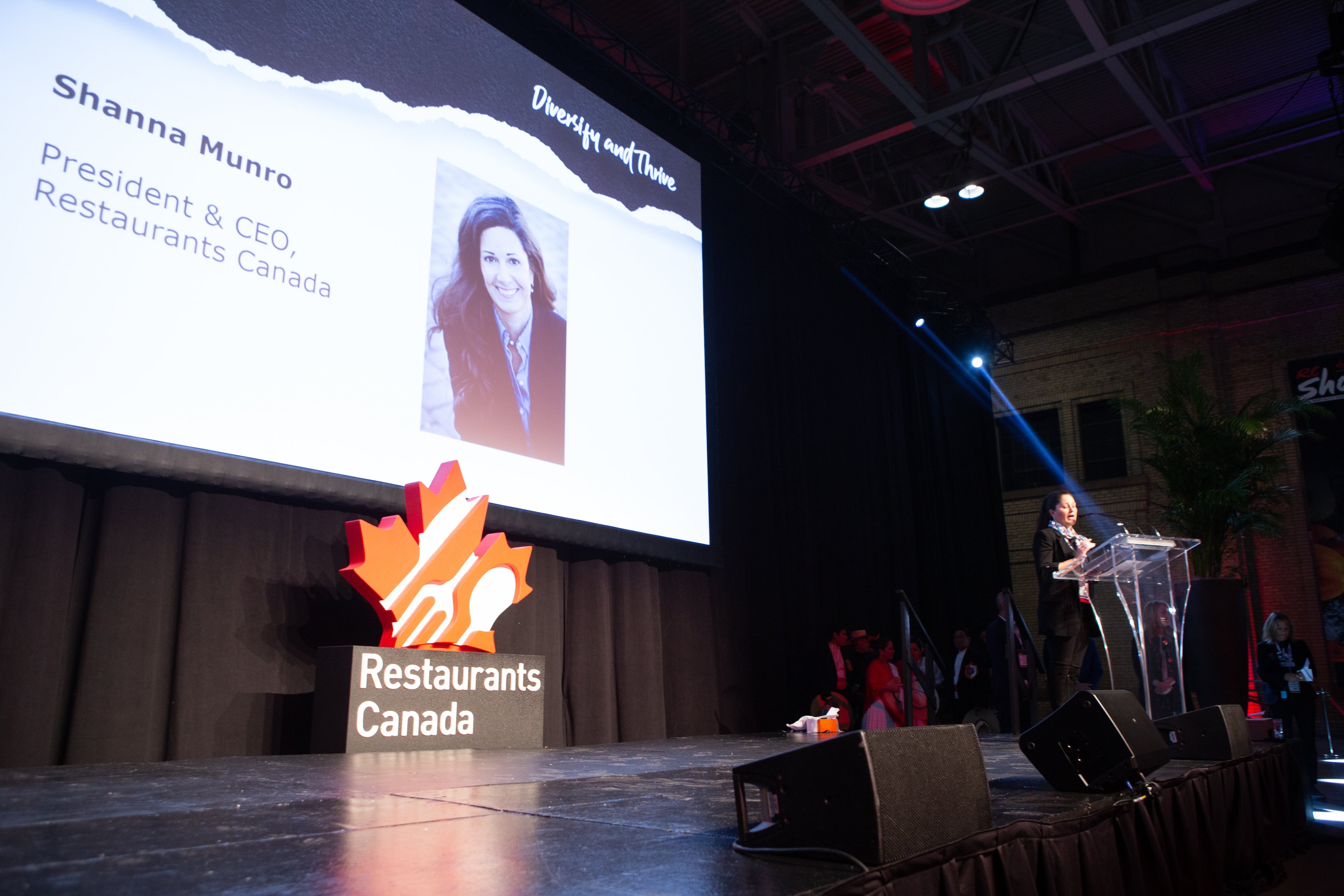 Fun facts about RC2020
It took four (4) days to load in and set -up, and one (1) day to dismantle and load out.

There were five (5) bb Blanc 5 ton trucks required for load in and out

More than 100 bb Blanc/IATSE staff members were required to execute
We are proud to have been selected as a 2021 Canadian Event Award winner for the Best Technical Support for our work on the Restaurants Canada 2020 RC Show.
Discover what we can do for you.
"Creating Event Magic" is our guiding philosophy. Founded in 2008, bb Blanc is a Canadian-owned and operated live event company supplying award-winning audiovisual/staging production and entertainment to both corporate and social event markets.
Whether it is virtual, in-person, or hybrid, our team is here to support your unique event needs.
bb Blanc is committed to showcasing a clients' vision with a personal touch.