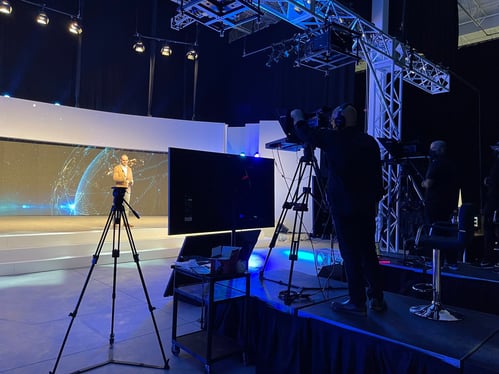 What to do when you move into a newly constructed 45,000sq' building with a 35,000 sq' warehouse on the day the event world stopped?
Like anything in the world of events, you go with Plan B and find new ways to evolve and execute events for your clientele.
bb Blanc did just that. After realizing our seven new dock doors wouldn't have trucks backing up to them anytime soon, the team went to work collaborating with clients/peers to determine the next best steps to help them in their events strategy.
While events in the usual sense of the word had stopped, organizations needed to continue to communicate, whether to reassure or educate clients or simply inform staff of next steps.
Given there was some space in the new warehouse that was a "blank slate", or not yet assigned, the team at bb Blanc quickly went to work coming up with a solution that would ideally flex and support up to 80% of our clients' needs.
With robust back-end systems already in place, such as fibre internet and power, along with shelves of equipment, it made good sense to pool the resources and construct an events/presentation stage, that would work as a foundation for event broadcasts.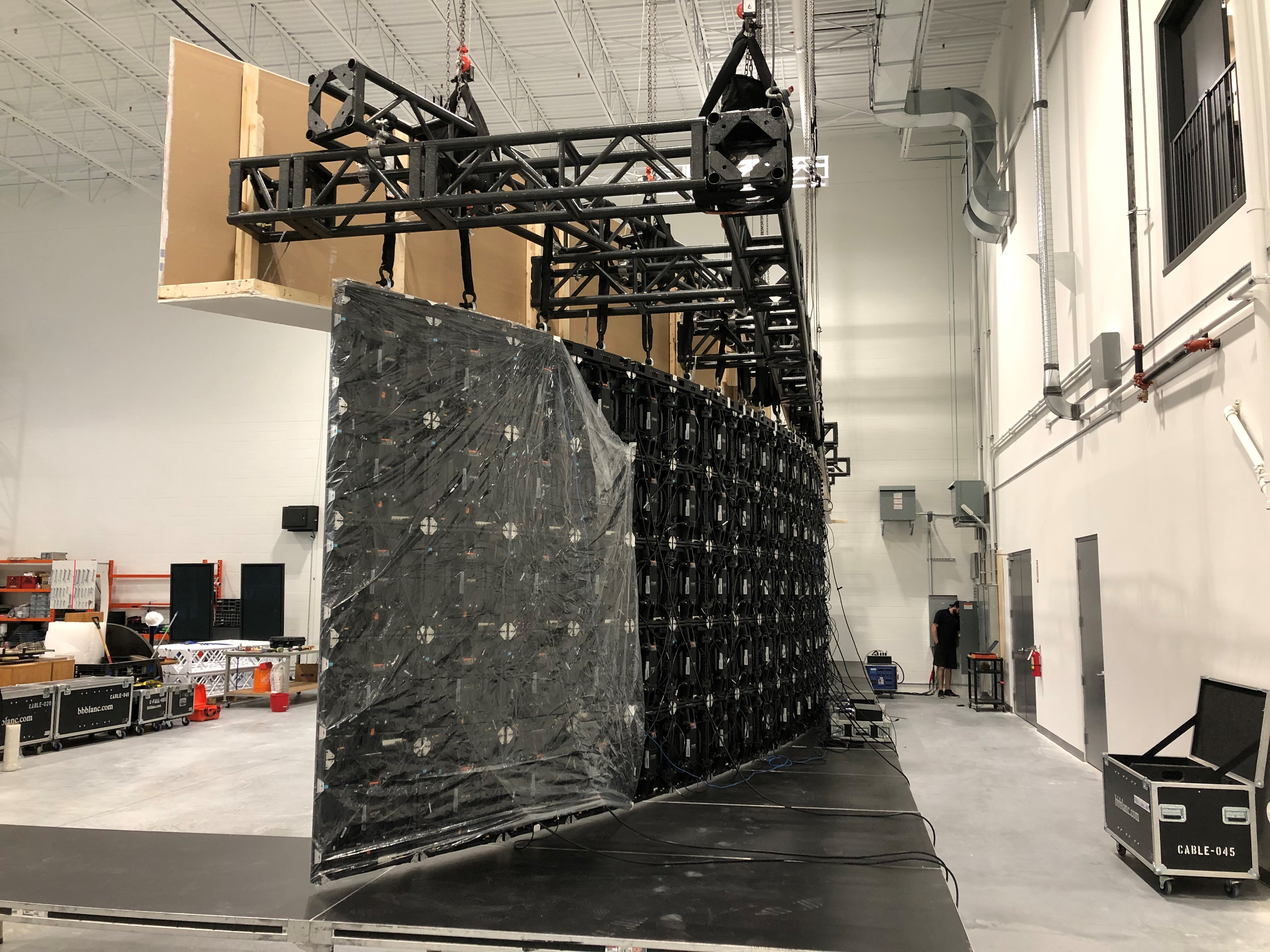 To put it in perspective, at 4,700 sq', Studio A is equivalent to an NBA size basketball court.
There is 52'x16' of usable fully reinforced stage, complete with a 30' x 8.33' LED wall, that is embedded within a hard wall set that has a top banner/ticker and sidewall that includes projection for customization.
This custom solution has proven to be a unique yet progressive way to help organizations focus on their goals and objectives, not the technology. Clients know they have a team that will help them reach those goals and objectives by maximizing the available talent and tech with the Studio space.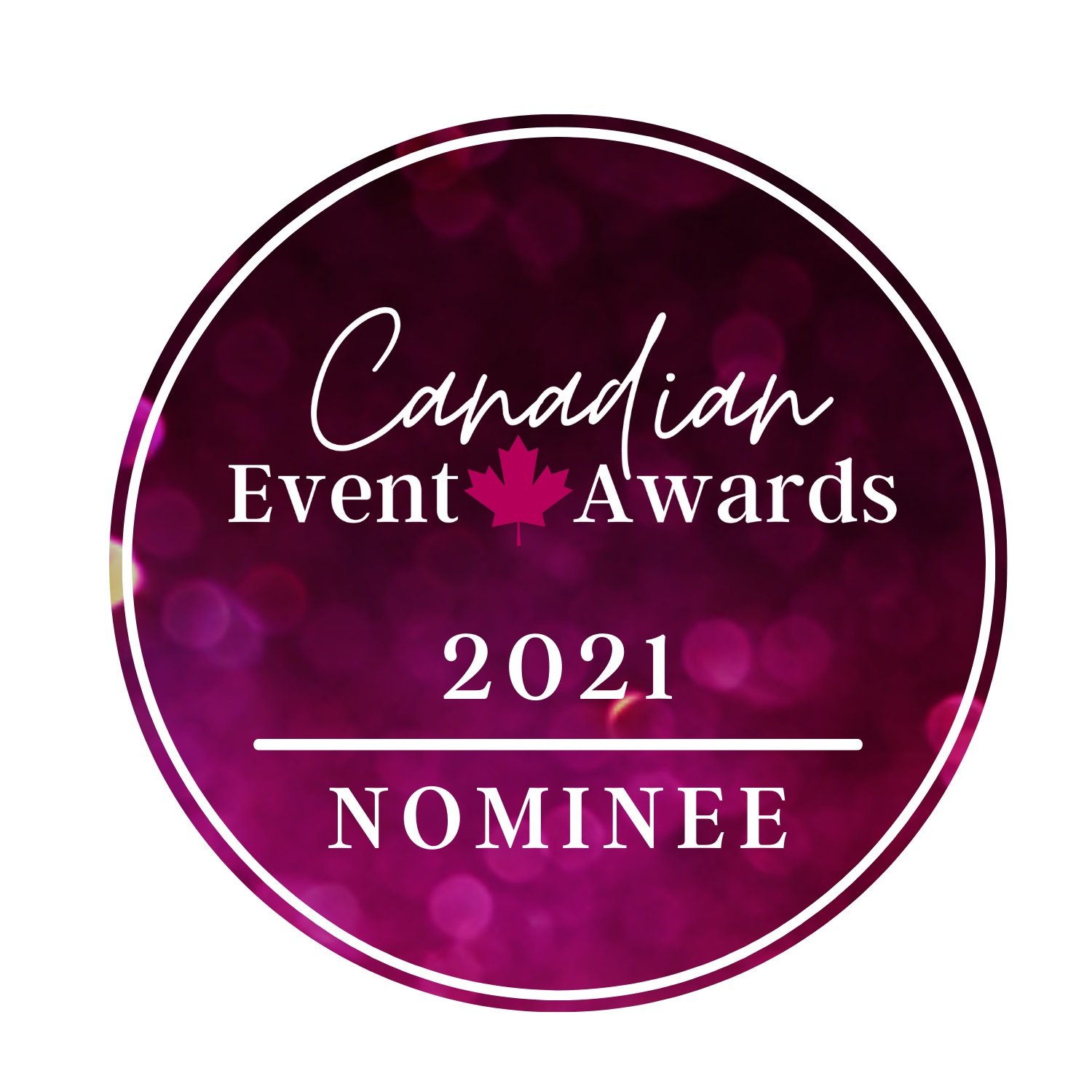 We are proud to be the recipient of the 2021 Canadian Event Award for Best Virtual Backdrop/Staging Design for our Studio "A". Come see for yourself and book a tour today.
See what we can do for you.
Click here to check out our studios & virtual solutions.
"Creating Event Magic" is our guiding philosophy. Founded in 2008, bb Blanc is a Canadian-owned and operated live event company supplying award-winning audiovisual/staging production and entertainment to both corporate and social event markets.
Whether it is virtual, in-person, or hybrid, our team is here to support your unique event needs.
bb Blanc is committed to showcasing a clients' vision with a personal touch.