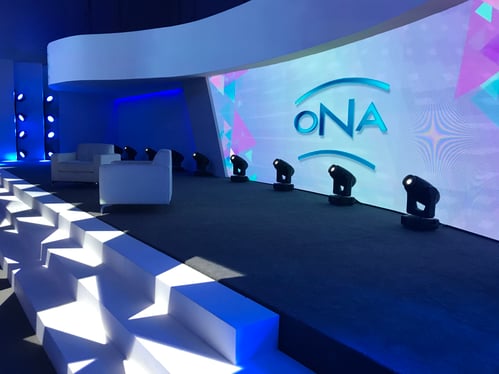 At the beginning of 2020 when the pandemic began it became increasingly evident to the Ontario Nurses Association (ONA) that their previously planned fall 2020 in-person event would need to be taken online.
Discussion between the ONA and the team at bb Blanc quickly changed to how to best reach their objectives of education and information for their membership. It was decided to move the event to the in-place bb Blanc Studio A which would serve as the anchor/host location for the event, allowing key members of the ONA to be safely on site for the event.
After careful review of the agenda, it was agreed that some segments could and would be pre-recorded to ensure the highest possible quality.
Many presenters were new to presenting online/virtually. This meant that the production team would conduct full technical checks and rehearsals to help ease the presenters' concerns and ensure all were comfortable in their new settings.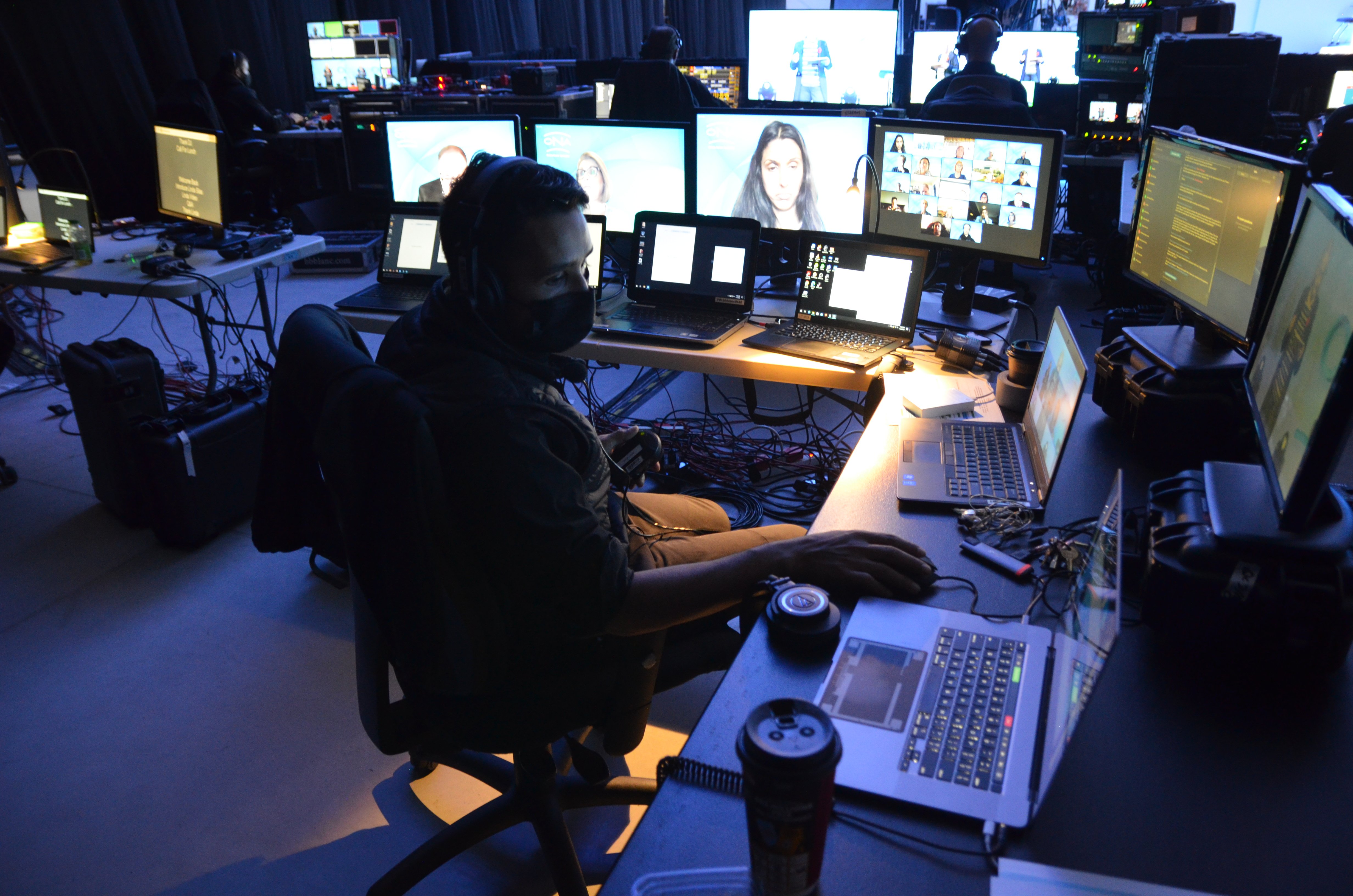 In order to customize the stage for the ONA, the team at bb Blanc designed event-specific graphics, including bumpers for videos, lower thirds and transition slides. All of this led to a professional, finished, broadcast event.
One of the key elements of this event is the ability for the attendees to interact and be "heard". To ensure this happened, bb Blanc dedicated key members of the technical team as Zoom operators who were solely responsible for monitoring, queuing up those who needed to speak, and getting them in the spotlight when the time came.
With more than 500 online attendees this can be a very challenging task. In this case, the client and the attendees were happy with the end result.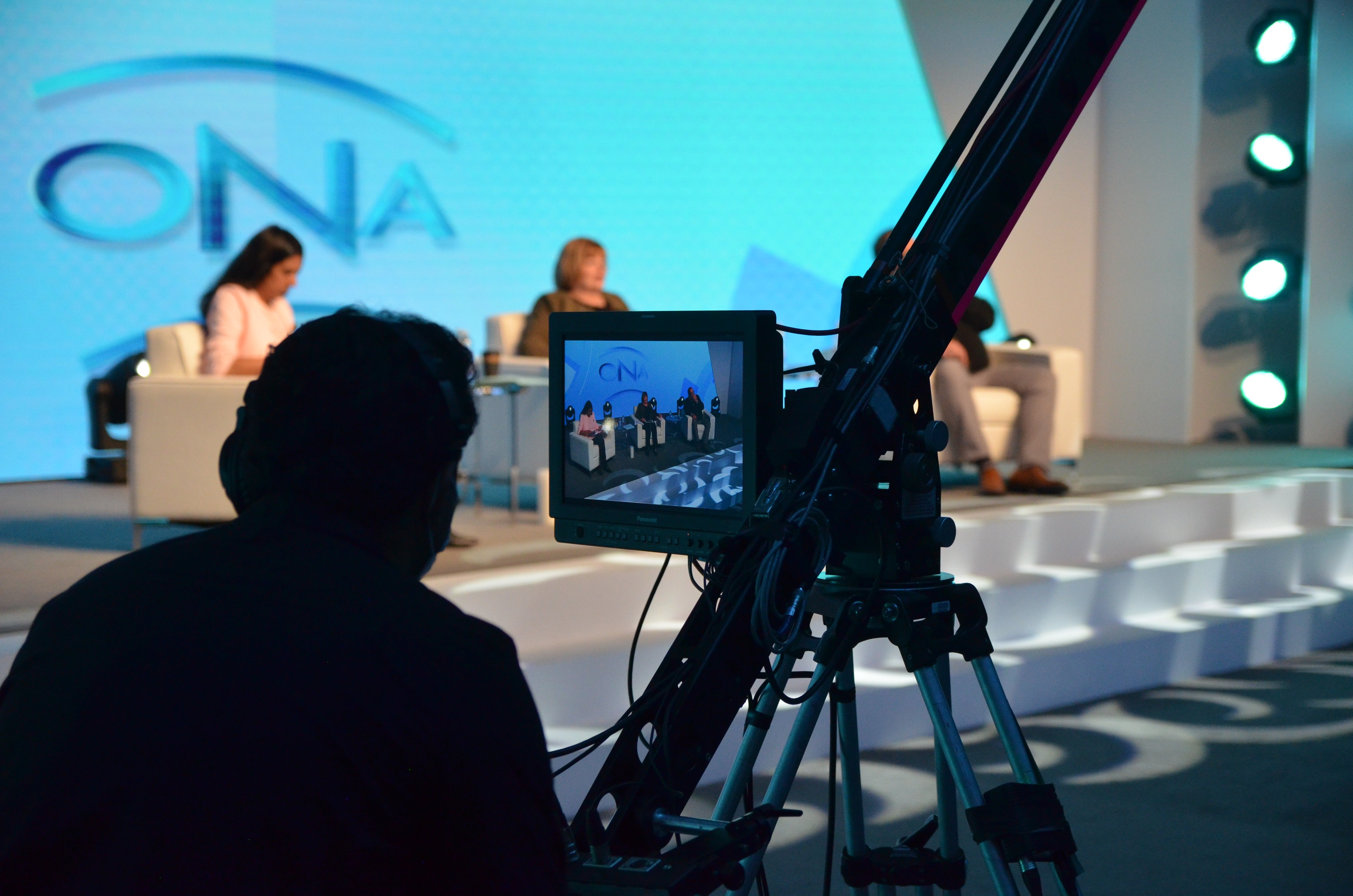 An added benefit of going online during the pandemic, which has stretched the emergency worker resources, allowed many who may not have been able to attend to be a part of the event.
In the future, the online portion will be a certain consideration when it comes to planning, designing, and pulling together the requirements of future ONA events.
We are proud to have been selected as a 2021 Canadian Event Award nominee for the Best Audio Visual Design for our work on the Ontario Nurses Association November 2020 Provincial Coordinators Meeting.
Discover what we can do for you.
"Creating Event Magic" is our guiding philosophy. Founded in 2008, bb Blanc is a Canadian-owned and operated live event company supplying award-winning audiovisual/staging production and entertainment to both corporate and social event markets.
Whether it is virtual, in-person, or hybrid, our team is here to support your unique event needs.
bb Blanc is committed to showcasing a clients' vision with a personal touch.