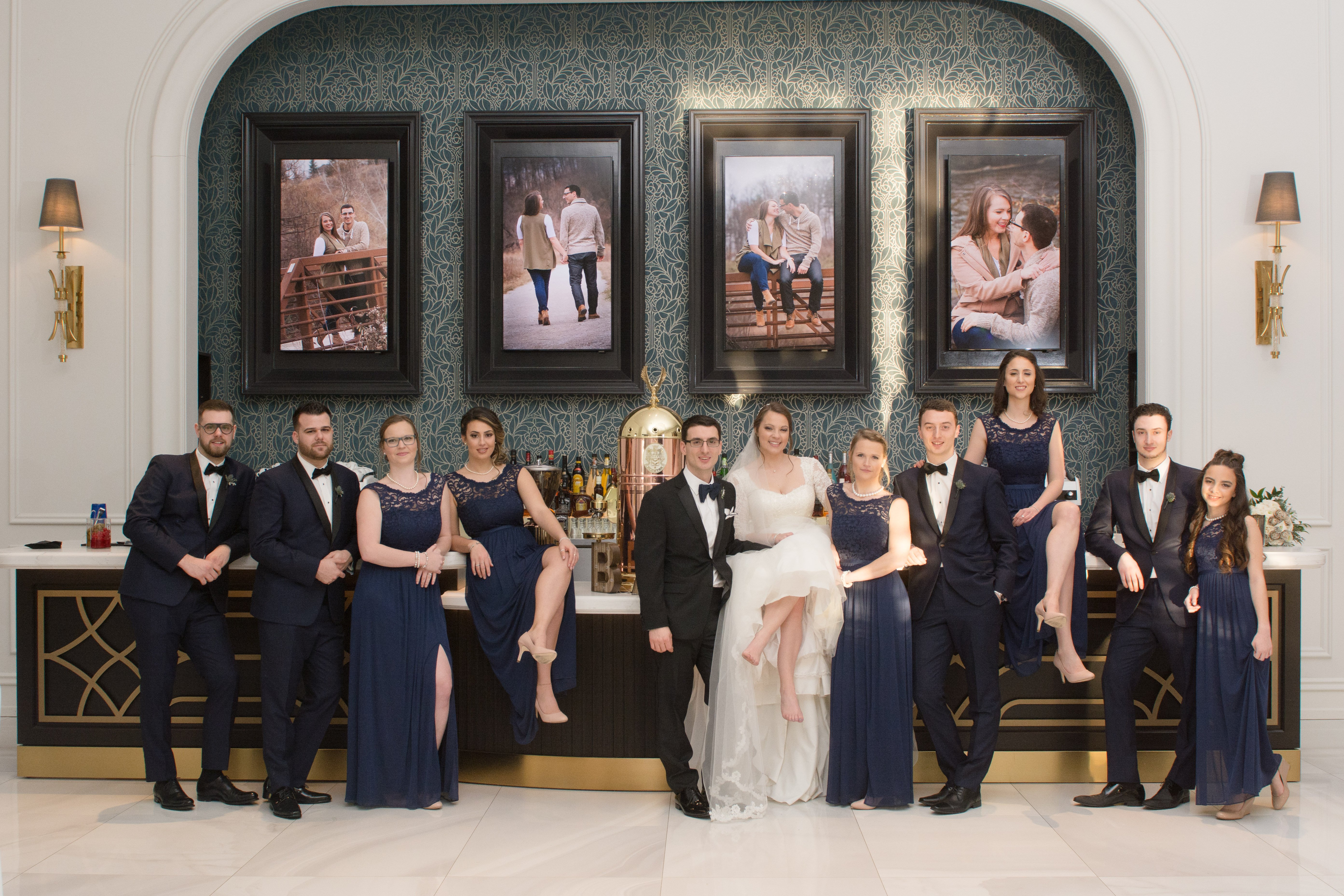 Venue: The Arlington Estate (West Wing)
The Vision: Rustic Winter Elegance
For Sarah and Paul, this was day (and night) they didn't want anyone to forget. The goal was to take the guests on a journey using technology and decor to really bring the theme to life. "We wanted to ensure that it wasn't just another standard wedding that people have been to before and that there was always something going on and to look at. Basically that there was never a dull moment" say, Paul and Sarah.

From Lighting to Rigging, Sarah and Paul Rustic, Elegant, Winter Wedding had the works. With a space like The Arlington Estate, the possibilities are nearly endless. The audiovisuals and entertainment played a huge part in the success of the aesthetic paired with beautiful florals and centrepieces by D&D Floral.
A few highlights:
Aerial Champagne Pourers: The guests were greeted by aerial champagne pouring as they entered the lobby. This really set the tone for the magical evening ahead.
The Grand Entrance: Instead of having an MC introduce them. They had a video that was time-coded with different lighting features and motorized lanterns suspended from the ceiling.
The Sweetheart Table: This wasn't your run-of-the-mill sweetheart table. The content 18ft LED wall backdrop changed scenery as the night progressed creating a magical woodland ambience.
The First Dance: Their song, Elton John's Million Dollar Piano version of "Your Song". It was projected on the middle screen while a live feed of the dance was projected on the 2 screens on opposite sides of the hall. Dry ice was used as the danced through the "fog" and at the perfect moment, FIREWORKS!

The Entertainment: The bb Collective started off the night with an energetic performance of some the couple's favourite songs. Later, a custom built rustic DJ Booth was lowered from the ceiling for a dramatic start to an epic dance party.