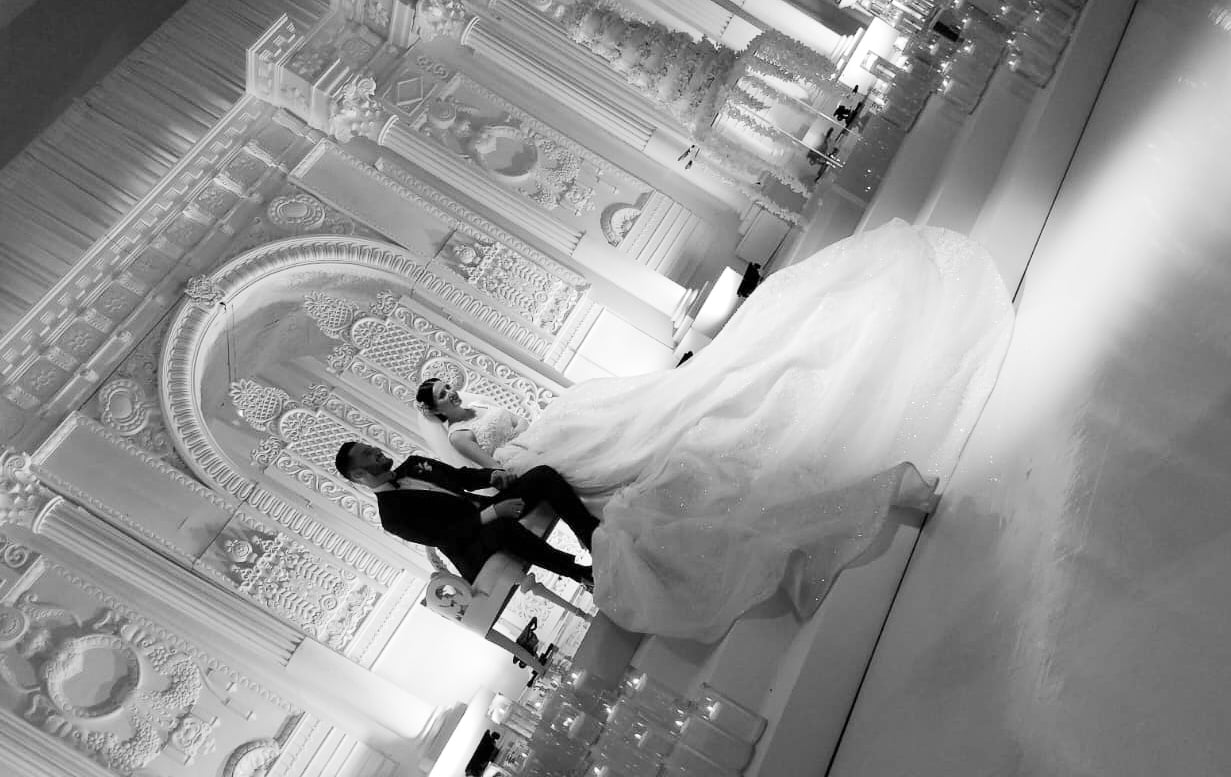 Venue: Chateau Le Parc
The Vision: Naba & Ahmed's vision for their wedding was centered around Italian culture and Palazzo Versace.
For Naba & Ahmed's big day they envisioned a grand entrance through the doors of the palace and to be seated on a stage where they would be surrounded by family and friends, and a picturesque backdrop.
What was special about this wedding was the dream to be different. When first meeting with Naba she expressed how she wanted her wedding to be like nothing her guests had seen before. Mission accomplished. Naba & Ahmed put their trust in bb blanc to deliver and fulfil their wedding dreams. From guiding them around the options available and what would look best, to onsite meetings and collaborating with their décor team, to the set up and execution of their wedding. We were able to see the event unfold from start to finish. It was an honour to create event magic for Naba & Ahmed's special day day.
Get the look:
In house lighting package ( Pin lights and moving lights)

In house audio system

In house video screens and projectors

Custom 40'x12' white plexi stage 32"