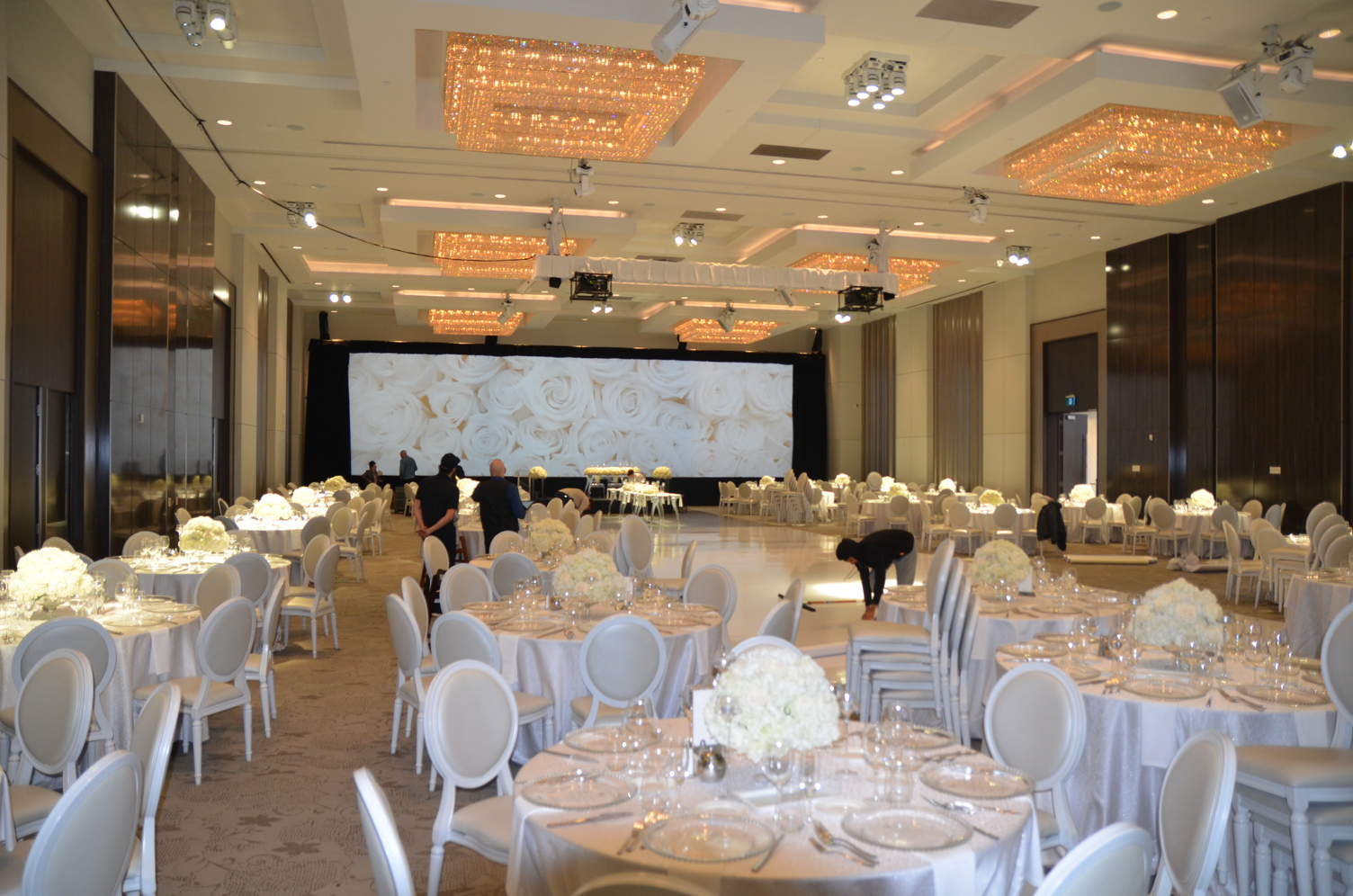 Venue: Chateau Le Parc
The Vision: Black and White with a European Flair
The couple really wanted to capture European scenery and moving content. When they came in for their appointment they fell in love with the ambient films in Atmosphere. They were inspired by the moving gondolas and videos so the goal was to recreate this to fit their screen dimensions and some of the pictures they had found.
Their Project Manager was able to manipulate their still photos to look as if they were moving to give them the same effect. They had talked about how their theme was black and white so most the videos were all converted to fit this. The roses on the 65ft screen served as the focal point for when people walked into the room and during speeches.
What was special about the wedding is they really let the video wall work its magic and captivate the room. They kept the room very simple but showcased a European/black and white theme through their technology and content. They had worked with their photographer to shoot their beautiful engagement photos in a wide lens so we could use the photos for their first dance video that is featured. They also kept the room very warm with their up lights and had a Diamond GOBO which had a very elegant feel. The best part was that late night for the party we got to change up the vibe of the room and have different DJ visuals displayed to fit the music. Everyone was on the dance floor all night long. What a magical evening!
Get the look:
In-House audio sound system
Lighting Package – Pin lights and moving lights
16 x Up lights (colour: Soft white)
65 ft Projected Video Wall
Custom Video Content
bb Blanc DJ
bb Blanc MC